---
Inspired by the Hero
We're sorry but you missed this offer. It is no longer free or a deal.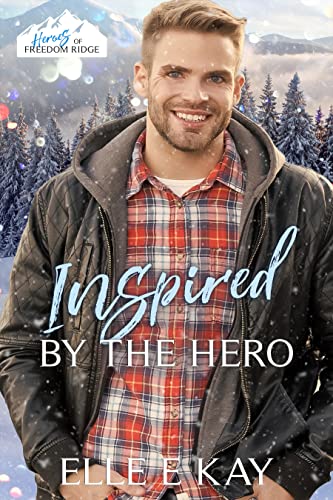 Author(s):
  Elle E. Kay
Publisher:
  Faith Writes Publishing
Price:
$2.99
Can a blizzard be a blessing?
Casey Crawford knows how the town of Freedom, Colorado feels about her and her family. She's heard the whispers and knows they have no more use for her than they have for AC in December.
So, when she gets trapped in a chalet in the woods with the object of her secret crush and he shows interest in her, she knows it can't lead to happily-ever-after. He'll eventually see that the Crawfords are nothing but trouble, and if she doesn't get him killed first, she'll ruin his reputation.
Gage Buchanan has had his share of trouble, and isn't looking for more, but when he offers Casey a ride home from work, someone starts shooting at them. He can't leave a damsel in distress to her own devices, and the more time they spend together the more she finds her way into the cracks in the wall he's built up around his heart.
He knows she deserves better than him, but if she keeps turning those trusting blue eyes his way, he won't be able to keep himself from wishing they could be more than friends. In order for that to happen, he has to keep her alive and figure out why someone wants her dead. He plans to do just that. There are forces at work he can't control, but God can, if he'll turn to Him.
Return to Freedom, Colorado and enjoy the faith, friendships, and forever-afters of the Heroes of Freedom Ridge in this Christian Christmas romance.
Gospel eBooks is a participant in the Amazon Services LLC Associates Program, an affiliate advertising program designed to provide a means for sites to earn advertising fees by advertising and linking to amazon.com. View our
Privacy Policy
.