---
When Stars Rain Down
We're sorry but you missed this offer. It is no longer free or a deal.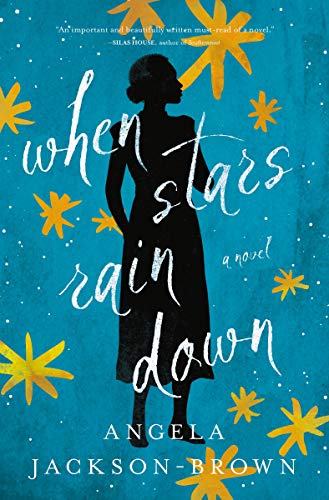 Author(s): Angela Jackson-Brown
Publisher: Thomas Nelson
Price: $1.99 (Ends Nov 30)


18-year-old Opal is a young Black woman working as a housekeeper in a small Southern town in the 1930s—and then the Klan descends. A moving story that confronts America's tragic past, When Stars Rain Down is both heartwarming and heart-wrenching.
This summer has the potential to change everything.
The summer of 1936 in Parsons, Georgia, is unseasonably hot, and Opal Pruitt senses a nameless storm brewing. She hopes this foreboding feeling won't overshadow her upcoming 18th birthday or the annual Founder's Day celebration in just a few weeks. She and her Grandma Birdie work as housekeepers for the white widow Miss Peggy, and Opal desperately wants some time to be young and carefree with her cousins and friends.
But when the Ku Klux Klan descends on Opal's neighborhood, the tight-knit community is shaken in every way possible. Parsons's residents—both Black and white—are forced to acknowledge the unspoken codes of conduct in their post-Reconstruction era town. To complicate matters, Opal finds herself torn between two unexpected romantic interests—the son of her pastor, Cedric Perkins, and the white grandson of the woman she works for, Jimmy Earl Ketchums. Both young men awaken emotions Opal has never felt before.
Faced with love, loss, and a harsh awakening to an ugly world, Opal holds tight to her family and faith—and the hope for change.
Historical fiction set in the rural south
Stand-alone novel
Book length: 101,000 words
Includes discussion questions for book clubs
"When Stars Rain Down is so powerful, timely, and compelling that sometimes I found myself holding my breath while reading it. Rarely have I been so attached to characters and felt so transported to a time and place. This is an important and beautifully written must-read of a novel. Opal is a character I will never forget." —Silas House, author of Southernmost
"Angela Jackson-Brown interrogates race, love and family with empathy and style, making her an author you will want to read again and again. This tale of America's tragic past is both compelling and cinematic as the Pruitt and Ketchum families struggle in the mire of racism in the 1930s. It's a moving novel that boldly illuminates the past but also speaks directly to today's politics and the power of faith. You will fall in love with the book's resilient protagonist Opal. I certainly did." —Crystal Wilkinson, author of The Birds of Opulence
"In this world there are writers and there are artists. Angela Jackson-Brown is both." —Sean Dietrich (Sean of the South), author of Stars of Alabama
Gospel eBooks is a participant in the Amazon Services LLC Associates Program, an affiliate advertising program designed to provide a means for sites to earn advertising fees by advertising and linking to amazon.com. View our
Privacy Policy
.