---
Two Books on Suffering: April 28/23
We're sorry but you missed this offer. It is no longer free or a deal.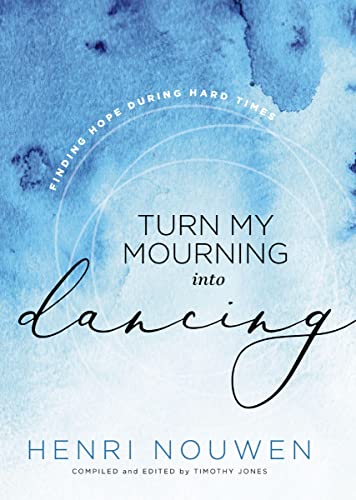 Turn My Mourning into Dancing: Finding Hope in Hard Times
Author(s): Henri Nouwen
Publisher:  Thomas Nelson
Price: $2.99 (Ends Apr 30)


How do you find hope in hard times? Learn not only how to survive the difficult seasons, but to live a full life in the midst of them and beyond. Grounded in God's constancy and rooted in eternal hope, Nouwen guides you towards the kind of life that you can dance to—even through the darkest night.
Deeply comforting and profoundly realistic, Turn My Mourning into Dancing discusses five movements we experience during hard times:
From Our Little Selves to a Larger World
From Holding Tight to Letting Go
From Fatalism to Hope
From Manipulation to Love
From a Fearful Death to a Joyous Life
Healing begins with taking our pain out of its toxic isolation and seeing our sufferings in communion with all humanity, and all creation. Nouwen teaches us that our lives participate in something much larger. Turn My Mourning into Dancing is a must read for:
Those seeking growth and insight on the struggles of life
Anyone going through the grief process and searching for real solutions
Those who have experienced a loss, betrayal, or hard times
Everyone grieves differently. It is a process, not a science experiment. Mourning shouldn't last forever. Do you want the kind of life that allows you to dance even in the middle of the darkest night? Get the answers and find hope within your hard times.
---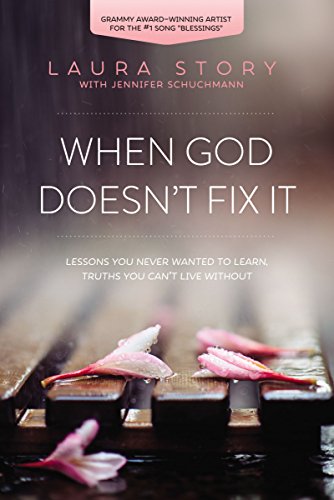 When God Doesn't Fix It: Lessons You Never Wanted to Learn, Truths You Can't Live Without
Author(s): Laura Story
Publisher:  Thomas Nelson
Price: $2.99 (Ends Apr 30)


Is it possible that good things can come out of our broken dreams?
Worship leader and recording artist Laura Story's life took an unexpected turn when her husband, Martin, was diagnosed with a brain tumor. Their lives would never be the same.
Yes, with God all things are possible. But the devastating news was that no cure existed to restore Martin's short-term memory, eyesight, and other complications. The fairy-tale life Laura had dreamed of was no longer possible. And yet in struggling with God about how to live with broken dreams, Laura has found joy and a deeper intimacy with Jesus.
In When God Doesn't Fix It, Laura helps you understand that:
We aren't the only ones whose lives have taken unexpected turns
Even heroes of our faith experienced brokenness
Despite our flaws and stories, God can use us in extraordinary ways
God may not fix everything. In fact, although your situation might not ever change or get better, with Jesus you can. Not because of your faith, but because of the faithfulness of God.
Gospel eBooks is a participant in the Amazon Services LLC Associates Program, an affiliate advertising program designed to provide a means for sites to earn advertising fees by advertising and linking to amazon.com. View our
Privacy Policy
.