---
Two Apologetics E-Book Deals – Aug 2021
We're sorry but you missed this offer. It is no longer free or a deal.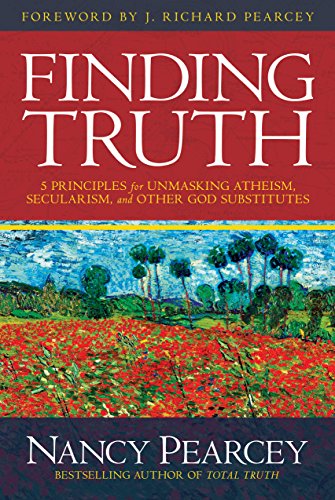 Finding Truth: 5 Principles for Unmasking Atheism, Secularism, and Other God Substitutes
Author(s): Nancy Pearcey
Publisher: David C. Cook
Price: $1.59 DEAL EXPIRED


Don't Think, Just Believe?
That's the mantra in many circles today–whether the church, the classroom, the campus, or the voting booth.
Time for a Reality Check
Nancy Pearcey, bestselling and critically acclaimed author, offers fresh tools to break free from presumed certainties and test them against reality. In Finding Truth, she explains five powerful principles that penetrate to the core of any worldview–secular or religious–to uncover its deepest motivations and weigh its claims.
A former agnostic, Pearcey demonstrates that a robust Christian worldview matches reality–that it is not only true but attractive, granting higher dignity to the human person than any alternative.
Finding Truth displays Pearcey's well-earned reputation for clear and cogent writing. She brings themes to life with personal stories and real-world examples. The book includes a study guide shaped by questions from readers, from teens to college professors. It is ideal for individual or group study.
---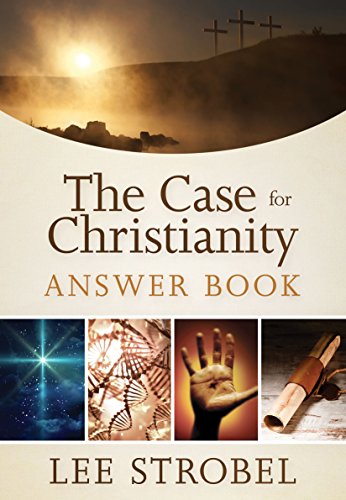 The Case for Christianity Answer Book (Answer Book Series)
Author(s): Lee Strobel
Publisher: Zondervan
Price: $1.99 (Ends Aug 31)


Answers to the most-asked questions about Christian faith!
The Case for Christianity Answer Book is a great book for both newer and seasoned Christians alike. The Q&A format lends itself to helping believers know how to effectively defend their faith. Perfect for those ready to consider Jesus, longtime believers, someone seeking the truth, or even a skeptic. This book is great for anyone looking for a handy reference. The Case for Christianity Answer Book provides succinct answers to real questions about Christianity. Strobel, a former atheist, uses his investigative journalism skills to dig deep into the Bible to provide compelling and concise answers about Christianity.
In this answer book, bestselling author Lee Strobel offers biblically based answers to questions such as:
Did God use evolution when He created the world?
If God is loving, why is there so much suffering?
Do the resurrection accounts in the four Gospels contradict each other?
Can you have doubts and still be a Christian?
Gospel eBooks is a participant in the Amazon Services LLC Associates Program, an affiliate advertising program designed to provide a means for sites to earn advertising fees by advertising and linking to amazon.com. View our
Privacy Policy
.