---
The Gold in These Hills
We're sorry but you missed this offer. It is no longer free or a deal.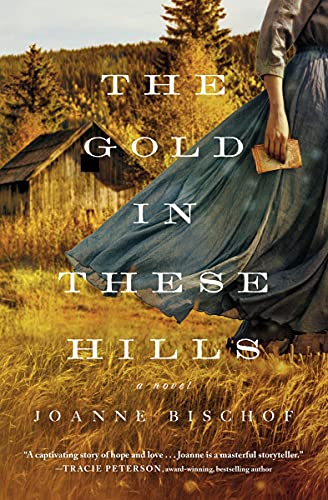 Author(s): Joanne Bischof
Publisher: Thomas Nelson
Price: $1.99 (Ends May 31)


One wild and mysterious ghost town. Two second-chance love stories. And the century-old legacy that binds them together.
Upon arriving in Kenworthy, California, mail-order bride Juniper Cohen is met by the pounding of the gold mine, an untamable landscape, and her greatest surprise of all: the kind and loving man who awaits her. But when the mine proves empty of profit, and when Juniper's husband, John, vanishes, Juniper is left to fend for herself and her young daughter in the dwindling boomtown that is now her home.
Juniper pens letters to her husband but fears she is waiting on a ghost. Perhaps worse, rumors abound claiming the man she loves could be an outlaw. Surviving in a ghost town requires trusting the kindness of a few remaining souls, including the one who can unlock the mystery of her husband's disappearance—and Juniper's survival depends not only upon these friends but also the strength of heart she must fight to maintain.
Present day. Trying to escape the heartache of his failed marriage, Johnny Sutherland throws himself into raising his children and restoring a hundred-year-old abandoned farmhouse in what was once known as Kenworthy, California, in the San Jacinto Mountains. While exploring its secrets he uncovers Juniper's letters and is moved by the handwritten accounts that bear his name—and as a love story from the past touches his own world, Johnny might discover yet that hope and resilience go hand in hand.
With The Gold in These Hills, acclaimed and beloved author Joanne Bischof returns with an absorbing masterpiece of faith, perseverance, and love that changes the course of history.
Inspirational fiction with historical and contemporary timelines
Stand-alone novel
Book length: 93,000 words
Includes discussion questions for book clubs and a note from the author
Gospel eBooks is a participant in the Amazon Services LLC Associates Program, an affiliate advertising program designed to provide a means for sites to earn advertising fees by advertising and linking to amazon.com. View our
Privacy Policy
.