---
Safe People: How to Find Relationships That Are Good for You and Avoid Those That Aren't
We're sorry but you missed this offer. It is no longer free or a deal.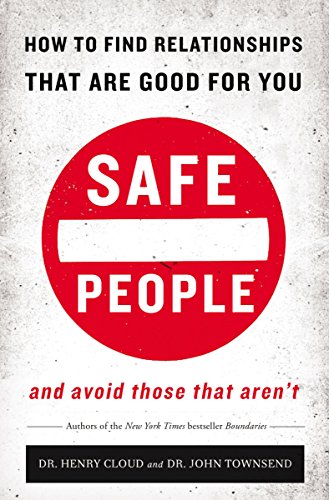 Author(s): Henry Cloud & John Townsend
Publisher: Zondervan
Price: $1.99 (Feb 3 Only)


Revitalize your relationships, put an end to getting burned–and start enjoying the healthy, balanced connection everyone wants and needs.
Too many of us have invested ourselves into relationships where things have gone wrong. You may have experienced being judged, manipulated controlled, or worse. The impact of being with an unsafe person can be damaging to your confidence, your trust in others, and even your health. And what's more, we either repeat the same mistakes of judgment over and over, or else simply give up on trying to have great, authentic relationships again.
Why do we choose the wrong people to get involved with? Is it possible to change? And if so, where does one begin?
Drs. Henry Cloud and John Townsend offer solid guidance for making safe choices in relationships, from family to friendship, romance, and work. Their expert insights will help you:
Correct things within you that jeopardize your relational security
Learn the 20 traits of untrustworthy people
Recognize what makes people relationally safe
Avoid unhealthy relationships
Form positive relationships
Become a safe person yourself
You'll discover why good people can get tangled in bad relationships. And you'll learn how to avoid repeating your own mistakes and how to pick safe, healthy people for the friends you make and the company you keep.
Gospel eBooks is a participant in the Amazon Services LLC Associates Program, an affiliate advertising program designed to provide a means for sites to earn advertising fees by advertising and linking to amazon.com. View our
Privacy Policy
.