---
Ploductivity: A Practical Theology of Work & Wealth
We're sorry but you missed this offer. It is no longer free or a deal.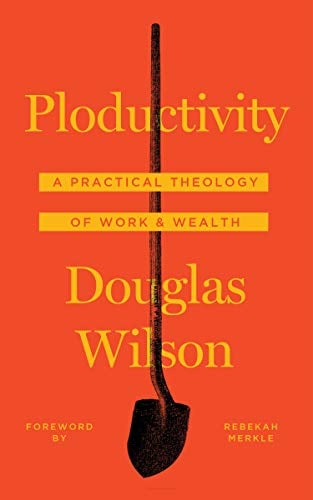 Author(s): Douglas Wilson
Publisher:  Canon Press
Price: FREE (Ends Dec 1)


Plod, don't sprint. Be fruitful like a tree, not efficient like a machine.
In this book, Douglas Wilson both considers the theology behind technology, work, and mission and advice on how to be productive–and to think about productivity–in the digital age.
We should not rush to buy each and every new iPhone or fancy new gadget, but neither neither should we reject the new technology out of nostalgia for the good ol' days when people worked with their hands or starved. Instead, we are called to see modern technology as wealth and tools that we can use, whether for good or for ill. The key is wisdom and the ability to create the right habits and the regular discipline to use what we have been given.
Ploductivity: n, 1) the practice of plodding away at a pile of work, instead of frantically trying to sprint through it all. 2) being stable and graceful, like a buffalo upon the plains, not frantic, like a prairie dog or roadrunner.
This book is published by Canon Press. At Canon Press, we're gospel outfitters: no matter who you are or what you do, you're called to be increasing in Biblical faithfulness. That's because Jesus's death and resurrection changed everything: All of Christ, for all of life, for all the world.
As the wisest man said, "Go, eat your bread with joy, and drink your wine with a merry heart; for God has already accepted your works" (Eccl. 9:7).
We believe reformation and revival start from faith in the Lord with joyful obedience to the Bible, and that is what makes everyday tasks significant and transforms culture. Because of these beliefs, we offer books on Christian living, encouragement, contentment, raising kids, healthy marriages, educational choices, classical education, homeschooling, politics, government, feminism, identity, manhood, womanhood, singleness, virtue, and so much more.
Gospel eBooks is a participant in the Amazon Services LLC Associates Program, an affiliate advertising program designed to provide a means for sites to earn advertising fees by advertising and linking to amazon.com. View our
Privacy Policy
.