---
The Pastor's Bookshelf: Why Reading Matters for Ministry
We're sorry but you missed this offer. It is no longer free or a deal.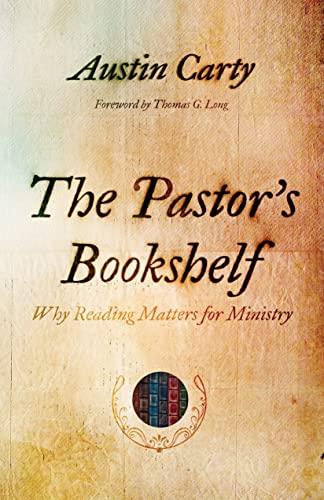 Author(s): Austin Carty
Publisher: Eerdmans
Price: $4.99

It's time to give pastors permission to read books besides the Bible.
Six months into his first senior pastorate, Austin Carty sat in his office reading—not the Bible, not a commentary, not a theological tract, but a novel by Fyodor Dostoevsky. As the minutes turned to hours, while he sat engrossed in this book, he noticed something: he began feeling uneasy. And then anxious. And then guilty. What would someone think if they opened the door and caught him reading fiction?
For busy pastors (is there any other kind?), time spent reading feels hard to justify, especially when it's not for sermon prep. But what if reading felt less like a luxury and more like a vocational responsibility—a spiritual practice that bears fruit in every aspect of ministry, from preaching to pastoral care to church leadership?
Austin Carty believes that this is exactly how pastors ought to think about reading. The Pastor's Bookshelf shows how worthwhile reading is more about formation than information and how, through reading, a pastor becomes a fuller, more enriched human being with a deeper capacity for wisdom and love, better equipped to understand and work for God's kingdom.
Gospel eBooks is a participant in the Amazon Services LLC Associates Program, an affiliate advertising program designed to provide a means for sites to earn advertising fees by advertising and linking to amazon.com. View our
Privacy Policy
.