---
Liberated
We're sorry but you missed this offer. It is no longer free or a deal.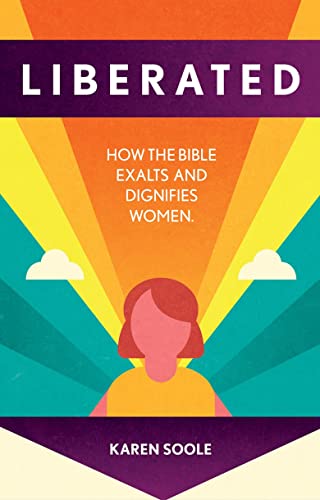 Author(s):
Karen Soole
Publisher:
  Christian Focus
Price:
$2.99
(Feb 24-25)
There are parts of the Bible that I have struggled with, and bits that seemed far removed from my life as a twenty–first–century woman. I have wrestled with them, but as I read, I came to know that God offers more liberation, more freedom, and more fulfilment than I could dare to imagine.
Equality for all people is a foundational principle in our culture and embedded in our law. The consensus is clear: all people are equally valuable. However, religion is seen as a stronghold that promotes inequality. There is a widespread belief that the Bible is sexist. Women fear that God does not want their good and instead, he wants to box them in and clip their wings. Our culture believes that they need to forget religion to achieve equality.
This, however, is not the case. The principle of equality is established in the first pages of the Bible, and its message exalts and dignifies both men and women. Bible teacher, conference speaker and author Karen Soole shares what she has discovered as she has read the Bible and grappled with it over many years.
She takes us through the Bible story from Genesis to Revelation and challenges the reader to decide whether God is offering life and liberation, or suffocation and oppression. It is an invitation to meet and know the God of the Bible, and to view his Word through the lens of his character.
Chapter titles include
Thirsty
Made in God's Image: Genesis 1
Made for Relationship: Genesis 2
Messing up the Design: Genesis 3
The Fallout
How the Story Unfolds
From Bad to Worse
Worrying Laws
Wisdom for All
The Broken Bride
The Wife
Liberation
Although this book is about women, it is not 'only for women'. These things matter to everyone. This book was written for men and women, although it addresses concerns that women face in particular. These concerns are relevant to everyone.
Gospel eBooks is a participant in the Amazon Services LLC Associates Program, an affiliate advertising program designed to provide a means for sites to earn advertising fees by advertising and linking to amazon.com. View our
Privacy Policy
.