---
Bookshop by the Sea
We're sorry but you missed this offer. It is no longer free or a deal.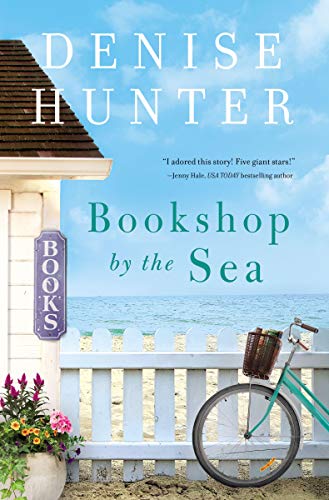 Author(s): Denise Hunter
Publisher: Thomas Nelson
Price: $1.99  (Sept 15 Only)


Sophie Lawson should be enjoying her sister's wedding day. But nothing could have prepared her to see the best man again.
After her mother became bedridden and her father bailed on the family, Sophie found herself serving as a second mother to her twin brother, Seth, and younger sister, Jenna. Sophie supported her siblings through their college years, putting aside her own dream of opening a bookshop in Piper's Cove—the quaint North Carolina beach town they frequented as children.
Now it's finally time for Sophie to follow her own pursuits. Seth has a new job, and Jenna is set to marry her college beau in Piper's Cove. But the destination wedding reunites Sophie with best man Aiden Maddox, her high school sweetheart who left her without a backward glance.
When an advancing hurricane strands Aiden in Piper's Cove after the wedding, he finds the hotels booked to capacity and has to ask Sophie to put him up until the storm passes. As the two ride out the weather, old feelings rise to the surface. The delay also leaves Sophie with mere days to get her bookshop up and running. Can she trust Aiden to stick around? And will he find the courage to risk his heart?
Praise for Bookshop by the Sea:
"Sophie and Aiden had me hooked from page one, and I was holding my breath until the very end. Denise nails second-chance romance in Bookshop by the Sea. I adored this story! Five giant stars!" —Jenny Hale, USA TODAY bestselling author
"Denise Hunter has never failed to pen a novel that whispers messages of hope and brings a smile to my face. Bookshop by the Sea is no different! With a warmhearted community, a small beachside town, a second-chance romance worth rooting for, and cozy bookshop vibes, this is a story you'll want to snuggle into like a warm blanket." —Melissa Ferguson, author of The Dating Charade
Sweet and thoughtful contemporary read
Stand-alone novel
Book length: 75,000 words
Includes discussion questions for book clubs
Gospel eBooks is a participant in the Amazon Services LLC Associates Program, an affiliate advertising program designed to provide a means for sites to earn advertising fees by advertising and linking to amazon.com. View our
Privacy Policy
.