---
Adam and the Covenant of Works (Divine Covenants Book 1)
We're sorry but you missed this offer. It is no longer free or a deal.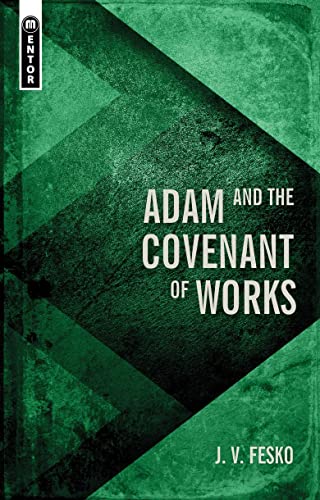 Author(s):
  J. V. Fesko
Publisher:
  Christian Focus
Price:
$2.99
 (Mar 3-4)
J. V. Fesko seeks to recover and defend the doctrine of the covenant of works in this second book in his three–part series. He argues that it is biblical and a necessary element for a right understanding of God, the world, Christ and our redemption. Understanding the nature of the triune God's interaction with Adam ultimately sets the stage for the work of the last Adam, Jesus.
The book is split into three sections: history, exegesis and doctrine. The chapter headings are:
History
Terms
Do This and Live
Adam's Faith
Covenant or Contract?
Grace in the Covenant of Works
The Covenant of Works and Sinai
Exegesis
Written on the Heart (Rom. 2:14–15)
In the Day that you Eat (Gen. 2:16–17)
Do This and Live (Lev. 18:5)
They Broke the Everlasting Covenant (Isa. 24:5)
Like Adam They Broke the Covenant (Hos. 6:7)
These Are Two Covenants (Gal. 4:24)
Adam, Israel, and Christ (Rom. 5:12–21)
Captive to the Law (Rom. 7:16)
Doctrine
Statement of the Doctrine
The Covenant of Works and Sinai
Justification and the Covenant of Works
Grace and Merit in the Covenant of Works
Excursus on Genesis 1:26
Gospel eBooks is a participant in the Amazon Services LLC Associates Program, an affiliate advertising program designed to provide a means for sites to earn advertising fees by advertising and linking to amazon.com. View our
Privacy Policy
.