---
Identity: Restored Revealed Initiate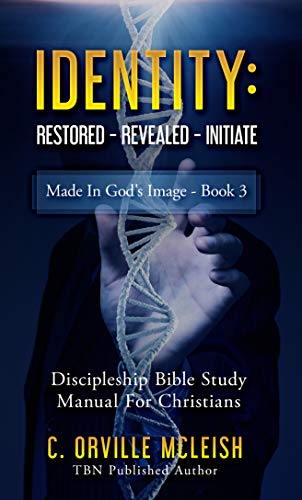 Author(s):
 C. Orville McLeish
Publisher:
HCP Book Publishing
Price:
$0.99
When you said yes to Jesus, you immediately became a living soul. You were reborn as a new creation but as a baby. The process of Christianity then is that through knowledge, faith and practice we come into maturity.
When you said yes to Jesus, you took on His power, authority, and identity (your real/true/authentic identity). This book examines some of the foundational principles that we can begin to apply to our lives immediately. While it is designed for new believers, it is also for most Christians who got stuck at the baby stage due to indoctrination.
It is time for believers to start living in the reality of who we are in Christ. Our Identity in Christ has been restored and revealed; it is time to initiate.
Gospel eBooks is a participant in the Amazon Services LLC Associates Program, an affiliate advertising program designed to provide a means for sites to earn advertising fees by advertising and linking to amazon.com. View our
Privacy Policy
.