---
Join our list
Subscribe to our mailing list and get interesting stuff and updates to your email inbox.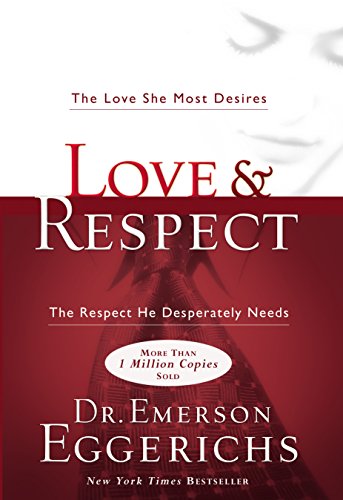 Love and Respect: The Love She Most Desires; The Respect He Desperately Needs
Author(s): Emerson Eggerichs
Publisher:  Thomas Nelson
Price: $2.99 (Ends Sept 24)


Discover the single greatest secret to a successful marriage! Touted as a classic among marriage books, Love & Respect reveals why spouses react negatively to each other and how they can deal with conflict quickly, easily and biblically. A New York Times best-seller with over 2.1 million copies sold.
Cracking the communication code between husband and wife involves understanding one thing: that unconditional respect is as powerful for him as unconditional love is for her. It's the secret to marriage that every couple seeks, and yet few couples ever find. While both men and women deserve both love and respect, in the midst of conflict the driving need for a woman is love and the driving need for a man is respect. When either of these needs isn't met, things get crazy.
Based on over three decades of counseling, as well as scientific and biblical research, Dr. Emerson Eggerichs and his wife, Sarah, have taken the Love and Respect message across America and are changing the way couples talk to, think about, and treat each other. If you want to feel peace, closeness, value, and to experience marriage the way God intended, this book will help you get there.
Love and Respect is for anyone: those in marital crisis, the happily married, engaged couples, pastors and counselors, and small groups. This dynamic and life-changing message is impacting the world, resulting in the healing and restoration of countless relationships.
What readers are saying about Love & Respect:
"I've been married 35 years and have not heard this taught."
"This is the key that I have been missing."
"You connected all the dots for me."
"As a counselor, I have never been so excited about any material."
"You're on to something huge here."
Partner Love & Respect with the Love & Respect Workbook for Couples, Individuals, and Groups for an added experience. Love & Respect is also available in Spanish, Amor y Respeto.
---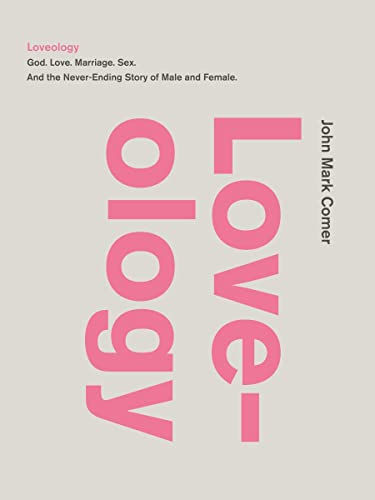 Loveology: God. Love. Marriage. Sex. And the Never-Ending Story of Male and Female
Author(s):  John Mark Comer
Publisher:  Thomas Nelson
Price: $2.99 (Ends Sept 30)


In the beginning, God created Adam. Then he made Eve.
And ever since we've been picking up the pieces.
Loveology is just that—a theology of love.
With an autobiographical thread that turns a book into a story, pastor and speaker John Mark Comer shares about what is right in male/female relationships—what God intended in the Garden. And about what is wrong—the fallout in a post-Eden world.
Loveology starts with marriage and works backward. Comer deals with sexuality, romance, singleness, and what it means to be male and female; ending with a raw, uncut, anything goes Q and A dealing with the most asked questions about sexuality and relationships.
This is a book for singles, engaged couples, and the newly married—both inside and outside the church—who want to learn what the Scriptures have to say about sexuality and relationships. For those who are tired of Hollywood's propaganda, and the church's silence. And for people who want to ask the why questions and get intelligent, nuanced, grace-and-truth answers, rooted in the Scriptures.
---
---
Gospel eBooks is a participant in the Amazon Services LLC Associates Program, an affiliate advertising program designed to provide a means for sites to earn advertising fees by advertising and linking to amazon.com. View our
Privacy Policy
.