---
Join our list
Subscribe to our mailing list and get interesting stuff and updates to your email inbox.
In this grab bag, we have 5 e-books on personal growth. The prices and sale dates that they have provided are under each book cover.
---
Author(s): Charles Martin
Publisher:  Thomas Nelson
Price: $1.99 (Jan 4 Only)


Two half-brothers try to survive the fallout of their traumatic childhood and their abusive, alcoholic father in this tender and beautiful story about the power of forgiveness.
On a sprawling Southern estate, Tucker and his younger brother, Mutt, were raised by their housekeeper, Miss Ella Rain, who loved the motherless boys like her own. Hiring her to take care of Waverly Hall and the boys was the only good thing their abusive and alcoholic father ever did.
When his brother escapes from a mental hospital and an old girlfriend appears with her son and a black eye, Tucker is forced to return home and face the agony of his tragic past.
Though Miss Ella has been gone for many years, Tucker can still hear her voice—and her prayers. "Life is a battle, but you can't fight it with your fists. You got to fight it with your heart." But finding peace and starting anew will take a measure of grace that Tucker scarcely believes in.
---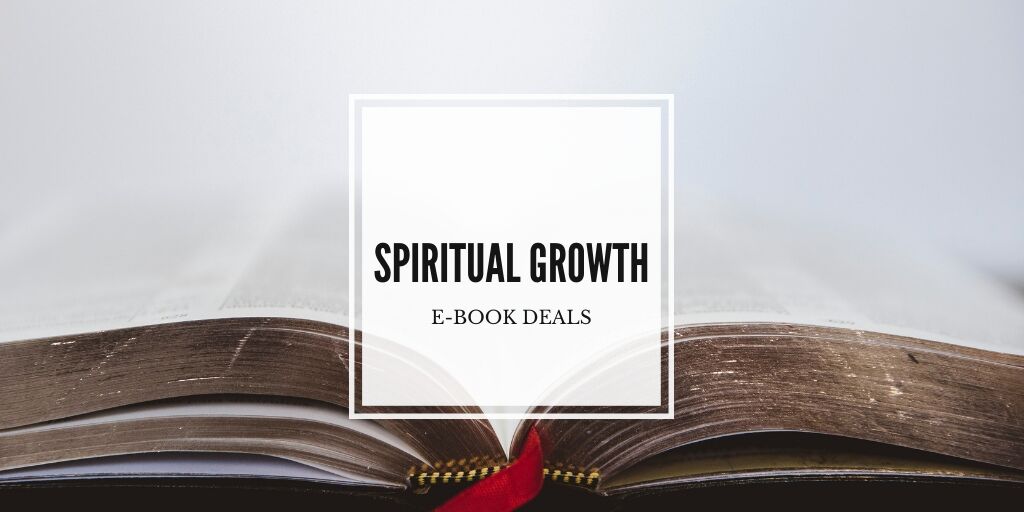 In this grab bag, we have 5 e-books on spiritual growth. The prices and sale dates that they have provided are under each book cover.
---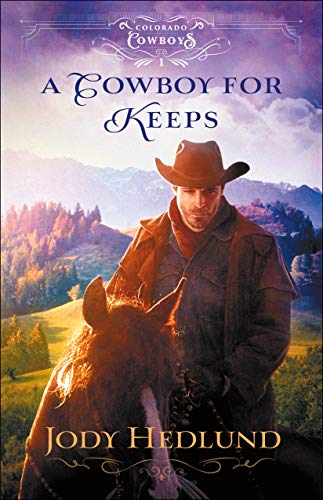 Author(s): Jody Hedlund
Publisher:  Bethany House Publishers
Price: $0.99 (Ends Jan 31)


Greta Nilsson's trip west to save her ailing little sister, Astrid, could not have gone more wrong. First, bandits hold up her stagecoach, stealing all her money. Then, upon arriving in Fairplay, Colorado, she learns the man she was betrothed to as a mail-order bride has died. Homeless, penniless, and jobless, Greta and her sister are worse off than when they started.
Wyatt McQuaid is struggling to get his new ranch up and running and is in town to purchase cattle when the mayor proposes the most unlikely of bargains. He'll invest in a herd of cattle for Wyatt's ranch if Wyatt agrees to help the town become more respectable by marrying and starting a family. And the mayor, who has promised to try to help Greta, has just the candidate in mind for Wyatt to marry.
---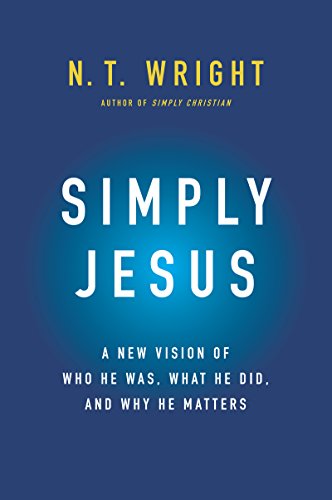 Simply Jesus: A New Vision of Who He Was, What He Did, and Why He Matters
Author(s): N. T. Wright
Publisher: HarperOne
Price:
$2.99
(Ends Jan 31)
In Simply Jesus, bestselling author and leading Bible scholar N.T. Wright summarizes 200 years of modern Biblical scholarship and models how Christians can best retell the story of Jesus today. In a style similar to C.S. Lewis's popular works, Wright breaks down the barriers that prevent Christians from fully engaging with the story of Jesus. For believers confronting the challenge of connecting with their faith today, and for readers of Timothy Keller's The Reason for God, Wright's Simply Jesus offers a provocative new picture of how to understand who Jesus was and how Christians should relate to him today.
---
The Kingdom New Testament: A Contemporary Translation
Author(s): N. T. Wright
Publisher: Zondervan
Price:
$3.99
(Ends Jan 31)
The New Testament for the Twenty-First Century
Many readers of the New Testament have grown overly familiar with the biblical text, losing sight of the wonder and breadth of its innovative ideas and world-changing teachings about the life and role of Jesus of Nazareth. In The Kingdom New Testament, N. T. Wright, author and one of the world's leading New Testament scholars, offers an all-new English translation that invigorates these sacred texts and allows contemporary readers to encounter these historic works afresh. The original Greek text is vibrant, alive, and active, and Wright's translation retains that spirit by providing a new English text for the twenty-first-century reader. At the same time, based on his work as a pioneering interpreter of the Bible, Wright also corrects other translations so as to provide more accurate representations of the original writers' intent.
The Kingdom New Testament features consistent use of gender-neutral language and a more "popular-level" language matching character of the original Greek, while maintaining the vibrancy and urgency of the original work. It will help the next generation of Christians acquire a firsthand understanding of what the New Testament had to say in its own world, and what it urgently has to say in ours.
Features:
Complete text of the Kingdom New Testament—a fresh, new translation by N. T. Wright
Preface by N. T. Wright
Dozens of maps throughout the text
Paragraph headings
---
---
Gospel eBooks is a participant in the Amazon Services LLC Associates Program, an affiliate advertising program designed to provide a means for sites to earn advertising fees by advertising and linking to amazon.com. View our
Privacy Policy
.