---
Join our list
Subscribe to our mailing list and get interesting stuff and updates to your email inbox.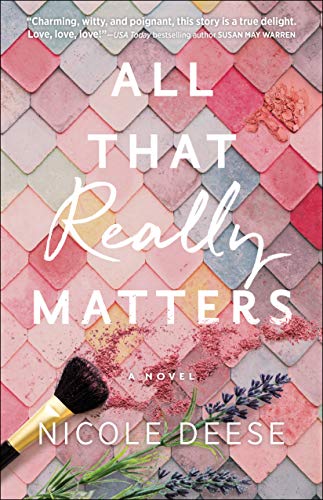 All That Really Matters (A McKenzie Family Romance)
Author(s): Nicole Deese
Publisher:  Bethany House Publishers
Price: $0.79 (Ends Dec 31)


2022 Christy and Carol Award Winner
Molly McKenzie's bright personality and on-trend fashion and beauty advice have made her a major social media influencer. When her manager-turned-boyfriend tells her of an upcoming audition to host a makeover show for America's underprivileged youth, all her dreams finally seem to be coming true. There's just one catch: she has little experience interacting with people in need.
To gain an edge on her competitors, she plans to volunteer for the summer at a transitional program for aged-out foster kids, but the program's director, Silas Whittaker, doesn't find her as charming as her followers do. Despite his ridiculous rules and terms, Molly dives into mentoring, surprising herself with the genuine connections and concern she quickly develops for the girls–and Silas. But just as everything seems perfectly aligned for her professional future, it starts to crumble under the pressure. And as her once-narrow focus opens to the deep needs of those she's come to know, she must face the ones she's neglected inside herself for so long.
"In Deese's charming fish-out-of-water tale, a social media influencer finds humility and purpose while trying to find fame. . . . Deese combines to great effect her bracing take on those affected by foster care and Molly's personal evolution. Fans of Rachel Hauck should take a look."–Publishers Weekly
---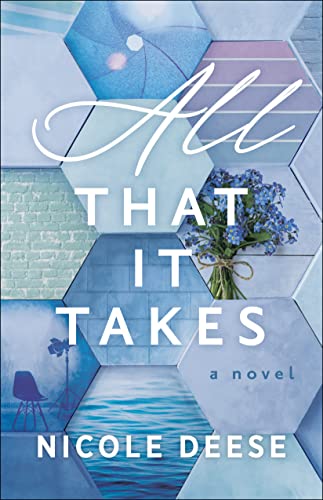 All That It Takes (A McKenzie Family Romance)
Author(s): Nicole Deese
Publisher:  Bethany House Publishers
Price: $2.99 (Ends Dec 31)


"[A] charming fish-out-of-water tale. . . . Fans of Rachel Hauck should take a look."–Publishers Weekly on All That Really Matters
When the ever-cautious Val Locklier moves cross-country with her son for a secure job, everything she'd planned unravels within the first week. After Val reluctantly agrees to rent an apartment from her best friend's brother, an unexpected chance at an elite filmmakers' mentorship ignites fresh hope for a dream career. But as Val's community begins to expand, so do her insecurities, especially those heightened by her growing attraction to a certain friendly landlord.
Pastor Miles McKenzie returns home from a short-term mission trip to discover that not only does he have an intriguing new tenant living upstairs, he's also been reassigned to a local ministry on life support. Disillusioned and restless, he distracts himself by throwing his energy into a host of new projects–not the least of which is pursuing Val–without stopping to consider the future.
As Val struggles to stop hiding behind the camera and Miles wrestles with shattered expectations, they'll find that authentic love and sacrifice must go hand in hand.
"An exceptional inspirational love story."–Booklist
---
---
Gospel eBooks is a participant in the Amazon Services LLC Associates Program, an affiliate advertising program designed to provide a means for sites to earn advertising fees by advertising and linking to amazon.com. View our
Privacy Policy
.