---
Join our list
Subscribe to our mailing list and get interesting stuff and updates to your email inbox.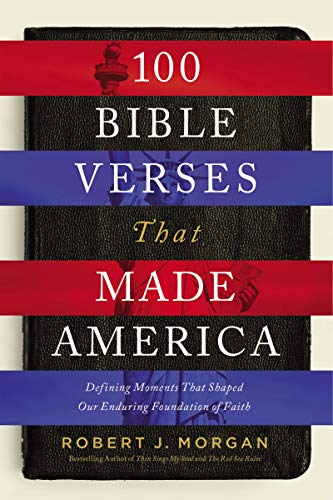 100 Bible Verses That Made America: Defining Moments That Shaped Our Enduring Foundation of Faith
Author(s): Robert J. Morgan
Publisher: Thomas Nelson
Price: $1.99 (Ends June 30)


Bestselling author Robert Morgan explores 100 Bible verses that powerfully impacted our leaders during defining moments in American history and reflects upon what these verses mean for us as a nation today.
100 Bible Verses That Made America is a tour through the biblical roots of American history—a powerful exploration of our country's founders, leaders, and the critical moments that laid the foundation for the formation of the USA. Had there been no Bible, there would be no America as we know it. It is the Bible that made America.
When George Washington was sworn into office as our first president, he did not place his hand on the Declaration of Independence or the Constitution of the United States, as important as those documents are. Instead, he swore upon and even kissed the Bible to sanctify this important moment. The Bible, Washington knew, had ushered American history to this point.
While not every Founding Father was a Christian, each was knowledgeable about the Bible. And while none of them was perfect, many embraced a deep faith in the unfailing Word of God.
100 Bible Verses That Made America contains:
Short, devotional-style chapters, each featuring a Bible verse and how it influenced a historical figure
Engaging stories spanning from the Mayflower to modern day
Vivid segments that emphasize the Bible as the cornerstone of American history
Journey with Robert J. Morgan as he shares the Bible's role in the defining moments of American history and its impact on the people of our nation, reminding us of the beauty of faith and country and reigniting our passion for both.
---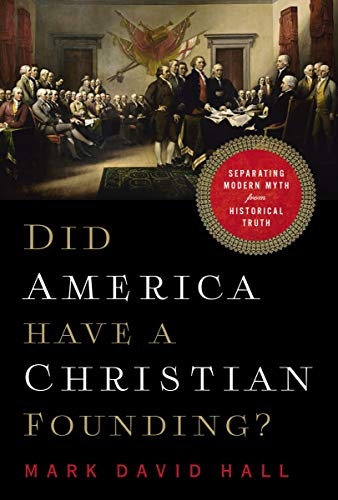 Did America Have a Christian Founding?: Separating Modern Myth from Historical Truth
Author(s): Mark David Hall
Publisher: Thomas Nelson
Price: $3.99 (Ends June 30)


A distinguished professor debunks the assertion that America's Founders were deists who desired the strict separation of church and state and instead shows that their political ideas were profoundly influenced by their Christian convictions.
In 2010, David Mark Hall gave a lecture at the Heritage Foundation entitled "Did America Have a Christian Founding?" His balanced and thoughtful approach to this controversial question caused a sensation. C-SPAN televised his talk, and an essay based on it has been downloaded more than 300,000 times.
In this book, Hall expands upon this essay, making the airtight case that America's Founders were not deists. He explains why and how the Founders' views are absolutely relevant today, showing
that they did not create a "godless" Constitution;
that even Jefferson and Madison did not want a high wall separating church and state;
that most Founders believed the government should encourage Christianity; and
that they embraced a robust understanding of religious liberty for biblical and theological reasons.
This compelling and utterly persuasive book will convince skeptics and equip believers and conservatives to defend the idea that Christian thought was crucial to the nation's founding–and that this benefits all of us, whatever our faith (or lack of faith).
---
---
Gospel eBooks is a participant in the Amazon Services LLC Associates Program, an affiliate advertising program designed to provide a means for sites to earn advertising fees by advertising and linking to amazon.com. View our
Privacy Policy
.