---
Join our list
Subscribe to our mailing list and get interesting stuff and updates to your email inbox.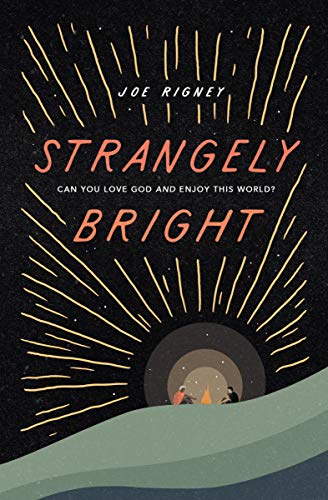 Strangely Bright?: Can You Love God and Enjoy This World?
Author(s): Joe Rigney
Publisher: Crossway
Price: $3.99 (May 13-19)


Learn to Delight in God and in His Good Gifts
Pumpkin crunch cake. Game night with friends. Jazz music. Baseball. These are good gifts—and potential threats to the worship of God.
At the heart of the Christian life is a tension between the supremacy of God over all things and the enjoyment of all things for his sake. In this short book, Joe Rigney offers a biblical vision for enjoying God in everything and enjoying everything in God. God's gifts are invitations to know and enjoy him more deeply, and as this truth is impressed upon our hearts, we will discover that the things of earth grow strangely bright in the light of his glory and grace.
---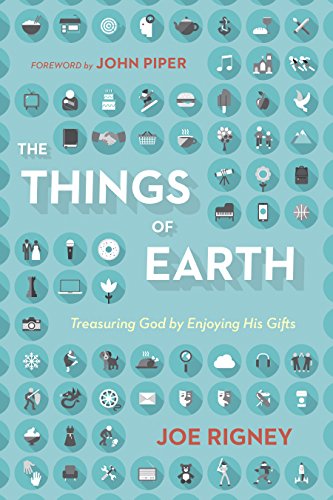 The Things of Earth: Treasuring God by Enjoying His Gifts
Author(s): Joe Rigney
Publisher: Crossway
Price: $4.99 (May 13-19)


Co-Winner of the 2016 Christianity Today Book Award in the Christian Living & Discipleship Category
The world is full of good things.
Ice-cold lemonade. The laughter of children. College football. Scrambled eggs and crispy bacon. But what happens to these earthly pleasures when Jesus shows up? Do the things of earth grow strangely dim? Or does he shine in all that's fair?
In this book, Joe Rigney offers a breath of fresh air to Christians who are burdened by false standards, impossible expectations, and misguided notions of holiness. Steering a middle course between idolatry on the one hand and ingratitude on the other, this much-needed book reminds us that every good gift comes from the Father's hand, that God's blessings should drive us to worship and generosity, and that a passion for God's glory is as wide as the world.
---
---
Gospel eBooks is a participant in the Amazon Services LLC Associates Program, an affiliate advertising program designed to provide a means for sites to earn advertising fees by advertising and linking to amazon.com. View our
Privacy Policy
.