---
Join our list
Subscribe to our mailing list and get interesting stuff and updates to your email inbox.
Author(s):
Paul Copan
Publisher:
IVP Academic
Price:
$2.99
 (June 22-23)
What's the point of studying philosophy when we have theology? Is philosophy anything more than a preparation for apologetics?
Often called "theology's handmaid," philosophy has sometimes suffered from an inferiority complex in the church. Many Christians see little point in it at all. But as Paul Copan contends, it is possible to affirm theology's preeminence without diminishing the value and contribution of philosophy.
In A Little Book for New Philosophers, Copan offers a concise introduction to the study of philosophy. Aimed at newcomers, this brief overview is both a survey of philosophy's basic aims and categories and an apology for its proper function in the life of the Christian. "By God's grace," Copan writes, "philosophy can enhance our understanding and worship of God . . . and assist us in defending the coherence of our faith in the Lord Jesus Christ."
---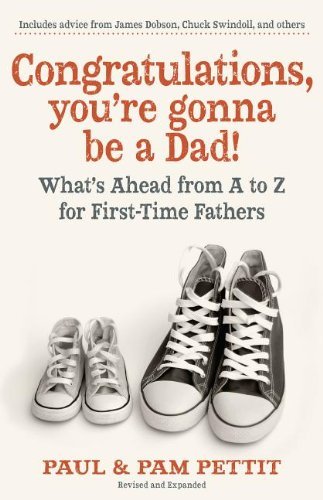 Author(s):
Paul & Pam Pettit
Publisher:
Kregel Publications
Price:
$2.99
 (June 22-23)
An indispensable guide to everything a first-time father needs to know. Medically accurate A–Z information on everything from air travel to zinc oxide. "I recommend this book for first-time fathers." —Chuck Swindoll
---
Author(s): Jerry Bridges
Publisher: Waterbrook Press
Price: $1.99  (Ends July 4)


Hungering and thirsting for God's majesty
As the world becomes ever more impersonal, hectic, and stressful, our hunger grows for the reality of God's greatness in our lives. We seek moments of personal worship and praise to God…we desire His awesome presence. Now Jerry Bridges, one of this generation's most influential and personal Christian writers, guides you into God's throne room for an intensely personal time of worship. You'll exalt God for…
• His Greatness…beyond measure, beyond compare
• His Holiness…transcendent majesty
• His Wisdom…skill and splendor on display
• His Love…the infinite love of an amazing Father for His child
Along with clear, compelling, biblical teaching on these four aspects of God's nature, I Exalt You, O God includes a generous scattering of prayers that will guide your heart into reverent praise and thanksgiving. As a result, you'll come away with a fresh and deeper desire to fall before God's presence with heartfelt praise for the vastness and the wonder of His greatness, His holiness, His wisdom, and His love.
---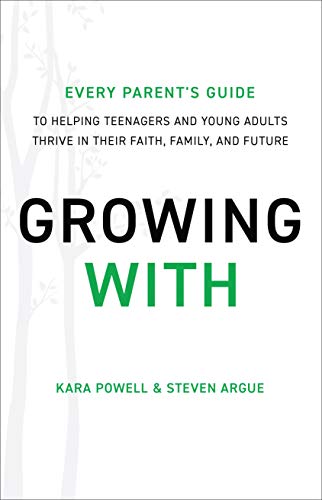 Author(s): Kara Powell & Steven Argue
Publisher: Baker Books
Price: $1.99  (Ends June 30)


Parenting that changes your kids and changes you.
Many parents of a teenager or young adult feel as though they're guessing about what to do next–with mixed results. We want to stay connected with our maturing child, but we're not sure how. And deep down, we fear our child doesn't want or need us. But growing up doesn't have to mean growing apart.
Based on brand-new research and interviews with remarkable families, Growing With equips parents to take steps toward their teenagers and young adults in a mutual journey of intentional growth that trusts God to transform them all. By highlighting three groundbreaking family strategies, authors Kara Powell and Steven Argue show parents that it's never too early or too late to
– accept the child you have, not the child you wish you had
– work toward solutions rather than only identifying problems
– develop empathy that nudges rather than judges
– fight for your child, not against them
– connect your children with a faith and church big enough to handle their doubts and struggles
– dive into tough discussions about dating, career, and finances
– and unleash your child's passions and talents to change our world
For any parent who longs for their kids to keep their roots even as they spread their wings, Growing With offers practical help and hope for the days–and years–ahead.
---
In this grab bag, we have 3 e-books on church and ministry. The prices and sale dates that they have provided are under each book cover.

---
---
In this grab bag, we have 3 e-books for kids. The prices and sale dates that they have provided are under each book cover.

---
---
Gospel eBooks is a participant in the Amazon Services LLC Associates Program, an affiliate advertising program designed to provide a means for sites to earn advertising fees by advertising and linking to amazon.com. View our
Privacy Policy
.