---
Join our list
Subscribe to our mailing list and get interesting stuff and updates to your email inbox.
Author(s): Sally Lloyd-Jones
Publisher: Zonderkidz
Price: $2.99 (Ends Sept 27)


For over a decade, The Jesus Storybook Bible has been introducing children to God's wonderful story, and the Savior at the center of that story. Trusted and treasured for over a decade, with over 3 million copies sold, The Jesus Storybook Bible is the quintessential book for parents, grandparents, pastors, and anyone else who wants to share God's Never Stopping, Never Giving Up, Unbreaking, Always and Forever Love with children.
What makes The Jesus Storybook Bible different from every other kids' Bible?
---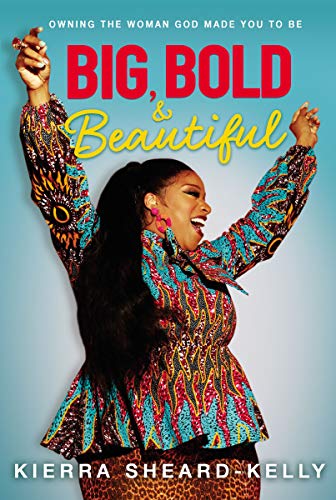 Author(s): Kierra Sheard-Kelly
Publisher: Zonderkidz
Price: $1.99 (July 30 Only)


In this immersive and inspirational book, Grammy Award-nominated singer Kierra Sheard shares her hard-won advice on body positivity, spiritual self-care, goal setting, finding your joy, and living boldly in faith, empowering you to grab the life you're meant to lead.
Every one of us was born to make a difference. But do you sometimes feel overwhelmed by the things the world prioritizes, thinking you don't match up or you don't fit into the mold? Or do you wish you had a more supportive family, or positive role models, or access to the things you need emotionally and spiritually to keep going? Kierra Sheard sees you and will teach you how to:
Identify your goals, talents, and gifts so you can survive and thrive
Deal with societal expectations and focus on what really matters
Truly love yourself and find out who you really are as an individual
Live your faith loud and proud
Inside Big, Bold, and Beautiful you'll find:
Short and easy-to-read chapters with deep advice for teens and young women on navigating life, and insightful questions to help you find your path
Illustrated feature pages containing stand-alone graphics that highlight key topics for easy reference when you need a boost
An ideal gift for those who need encouragement, as well as graduates getting ready for a new phase
---
Author(s): Rick Warren
Publisher: Zonderkidz
Price: $1.99  (Mar 22 Only)


The Purpose Driven Life Devotional for Kids is a 365-day devotional for children 8 to 12, written by Pastor Rick Warren and based upon the themes and ideas found in his bestselling book The Purpose Driven Life.
God created each of his children with a purpose in mind … now is the time to thoughtfully and prayerfully start the incredible journey to finding that reason. This year-long devotional will guide readers through that journey of discovery and fulfillment.
The Purpose Driven Life Devotional for Kids:
Is written especially for children ages 8-12
Includes a ribbon marker for reader convenience throughout the year
Features a short message and thought for the day to help children discover who they are in God's eyes and why God made them, as well as a daily Scripture verse
Makes the perfect gift for Christmas, Easter, birthdays, and other holidays
This daily devotional can be read individually or as a family. The devotions provide solid truths that every child should know about God's love for His children and the purpose for them.
---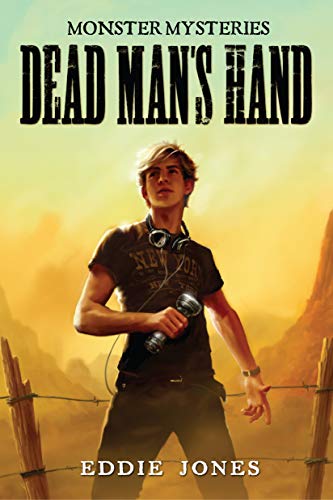 Author(s): Eddie Jones
Publisher: Zonderkidz
Price: FREE

In the hay loft of a barn in an authentic old west ghost town, Nick Caden uncovers the body of Billy the Kid … and other deadly secrets!
It's all for show…right? Nothing more than Hollywood theatrics? "This is an authentic old west ghost town," the sheriff tells Nick. "Around these parts the dead don't stay dead."
But Nick Caden's vacation becomes a nightmare when this "living" ghost town takes a deadly turn toward trouble. Soon Nick finds himself trapped in a stable with the infamous outlaw Jesse James. The shooter whirls, aims and… vanishes. Great theatrics, Nick thinks. Only then does he discover the body of a real dead cowboy.
Soon Nick is caught in a deadly chase—from an abandoned gold mine, through forbidden buffalo hunting grounds, and across Rattlesnake Gulch. Around every turn he finds another suspect. Will Nick solve the murder before his family leaves Deadwood? Or will the town's desperate need for tourists' income bury the haunting truth that something "ghost-like" lives in Deadwood?
---
In this grab bag we have 4 Beginner's e-Bible from Zonderkidz. The prices and sale dates that the publisher has provided are under each ebook cover.
[table "4081" not found /]
---
In this grab bag we have 4 adventure e-bibles from Zonderkidz. The prices and sale dates that the publisher has provided are under each ebook cover.
[table "4016" not found /]
---
Author(s): Sally Lloyd-Jones
Publisher: Zonderkidz
Price: $1.99 (Ends Dec 13)


The multiple award-winning Jesus Storybook Bible tells the Story beneath all the stories in the Bible. It takes the whole Bible to tell this Story. And at the center of the Story, there is a baby, the Child upon whom everything would depend. From Noah to Moses to King David, every story whispers his name. Jesus is like the missing piece in a puzzle—the piece that makes all the other pieces fit together. Children and adults alike will be captivated by the 44 beautifully written and illustrated stories in this bestselling storybook Bible. Perfect for young readers!
---
---
Gospel eBooks is a participant in the Amazon Services LLC Associates Program, an affiliate advertising program designed to provide a means for sites to earn advertising fees by advertising and linking to amazon.com. View our
Privacy Policy
.