---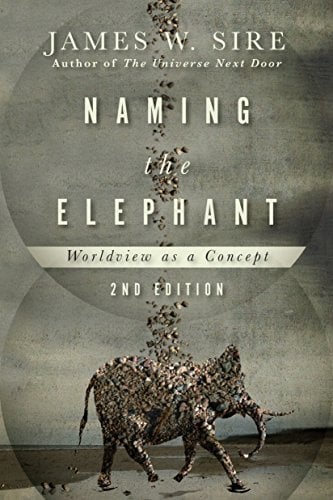 Author(s):
James W. Sire
Publisher:
Intervarsity Press
Price:
$2.99
(July 11-12)
What is a worldview?
What lies behind your thoughts about almost everything?
For more than thirty years, James W. Sire has grappled with this issue. In his widely used textbook The Universe Next Door, first published in 1976, Sire offered a succinct definition of a worldview and cataloged in summary fashion seven basic worldview alternatives. Students, critics, new literature and continued reflection have led him to reexamine and refine his definition of a worldview. This second edition companion volume to The Universe Next Door is the fruit of that effort, offering readers his most mature thought on the concept of a worldview, addressing such questions as
What is the history of the concept itself?
What is the first question you should ask in formulating a worldview?
How are worldviews formed existentially as well as intellectually?
Is a worldview primarily an intellectual system, a way of life or a story?
What are the public and private dimensions of a worldview?
What role can worldview think to play in assessing your own worldview and those of others, especially in light of the pluralism in today's world?
Naming the Elephant is an excellent resource for exploring more deeply how and why worldview thinking can aid you in navigating your pluralistic universe.
---
Author(s):
Various Authors
Publisher:
Master Books
Price:
$2.99
(April 27-28)
What do aliens, dinosaurs, and gay marriage have in common?
They are all part of the culture war – a war between two worldviews. One view is based on a biblical understanding of history, the other on pure naturalism. Our educational institutions and the media are on the frontlines of evolutionizing our culture. From Biology 101 to World History, from The Learning Channel to Sponge Bob, subtle and not-so-subtle evolutionary messages bombard us.
We wetness the battles and skirmishes of this war in our schools, our courts and our homes. All around us are casualties of the warfare – Christians taken captive by an evolutionary philosophy. The idea of the big ban g and millions of years has duped many Christians and its effects include a deficient gospel and subjective morality.
How are we to respond when we hear of the latest "argument" for evolution? How can we prepare our children to face the evolutionary indoctrination of our public schools and universities? What are we to make of "Christian" organizations who teach the big bang and millions of years? How can we build a truly biblical worldview?
In this powerful book, you will find ammunition for the war: answers to some of the most common arguments for evolution, analyses of Christian compromise positions and a call for return to the true biblical authority.
---
---