---
Join our list
Subscribe to our mailing list and get interesting stuff and updates to your email inbox.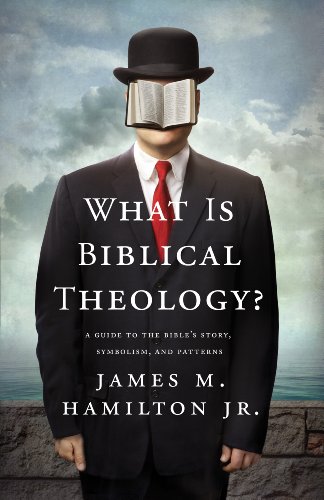 Author(s): James M. Hamilton Jr.
Publisher: Crossway Books
Price: $3.99 (Ends Sept 5)


Is the Bible just a random collection of old stories, or is there something more going on within the pages of Scripture? Is it possible that the ancient books of the Old and New Testaments are part of a single, unified story, begun long ago but extending into our world today? In this introduction to biblical theology, professor James Hamilton orients Bible readers afresh to the overarching story line of Scripture, helping Christians read and interpret the Bible as the biblical writers intended and as the early Christians read it. Examining Scripture's key symbols, patterns, and themes, Hamilton helps readers truly grasp—and be transformed by—the theology of redemption contained in God's Word.
---
Author(s):
James M. Hamilton Jr.
Publisher:
Crossway
Price:
$2.99
(April 1-2)
How Do You Read the Bible?
The Bible recounts a single story—one that began at creation, encompasses our lives today, and will continue till Christ's return and beyond. In What Is Biblical Theology?, Jim Hamilton introduces us to this narrative, helping us understand the worldview of the biblical writers so that we can read the Old and New Testaments as those authors intended. Tracing the key patterns, symbols, and themes that bind the Bible together, this book will help you understand Scripture's unified message and find your place in the great story of redemption.
---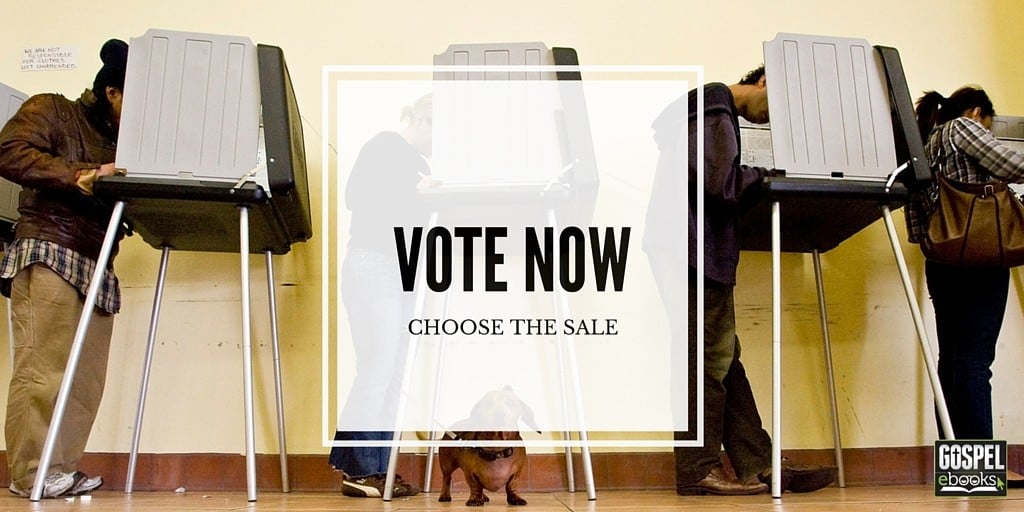 Gospel e-books is working together with Christian publishers to allow you to choose what e-books you'd like to have discounted. Cast your vote below and the book with the most votes in each poll will be placed on sale soon after. If there are less than 100 total votes in a particular poll, the winning book will not be discounted.
---
---
Book details:
Kregel: Interpreting the Pentateuch: An Exegetical Handbook (Handbooks for Old Testament Exegesis) by Peter Vogt vs. Interpreting the Wisdom Books: An Exegetical Handbook (Handbooks for Old Testament Exegesis) by Edward M. Curtis
Intervarsity Press: The Challenge of Jesus by N. T. Wright vs. Biblical Theology According to the Apostles by Chris Bruno, Jared Compton, & Kevin Mcfadden
New Leaf: Mark Twain: A Christian Response to His Battle With God by Ray Comfort vs. The Defender's Guide for Life's Toughest Questions by Ray Comfort
Good Book Company: Where Is God in All the Suffering? (Questioning Faith) by Amy Orr Ewing vs. Held: 31 Biblical Reflections on God's Comfort and Care in the Sorrow of Miscarriage by Abbey Wedgeworth
Crossway: Faithful Theology: An Introduction by Graham A. Cole vs. What Is Biblical Theology?: A Guide to the Bible's Story, Symbolism, and Patterns by James M. Hamilton Jr.
Christian Focus: Breath of Life: Rediscovering the Holy Spirit and Following His Lead by Orlando Saer vs. The Holy Spirit by John Owen
David C. Cook: Courageous: Being Daughters Rooted in Grace by Terra A. Mattson vs. Hiding from the Kids in My Prayer Closet: Finding Grace and Laughter When Motherhood Gets Real by Jessica Kastner
---
In this grab bag we have 4 e-books from Crossway on the Story of God. The prices and sale dates that the publisher has provided are under each ebook cover.
[table "3889" not found /]
---
---
Gospel eBooks is a participant in the Amazon Services LLC Associates Program, an affiliate advertising program designed to provide a means for sites to earn advertising fees by advertising and linking to amazon.com. View our
Privacy Policy
.