---
Join our list
Subscribe to our mailing list and get interesting stuff and updates to your email inbox.
Author(s):
Virgil Thomas
Publisher:
 N/A
Price:
$2.99
The first book of this series covered the "Nine Calamities" Jesus warned us of in His Mount of Olives discourse. He called them "The beginning of sorrows." This final book of the series covers the last part of that warning, "The Great Tribulation." This is where we are heading. Every major event on the world stage, every war, the natural and man-made disasters, every societal trend, and every technological breakthrough is driving us to that unavoidable apex that Jesus spoke of. In this book I've attempted to sequence and order these events and passages. What I have uncovered is both fascinating and terrifying, and sometimes beyond comprehension.
---
Author(s):
Virgil Thomas
Publisher:
 N/A
Price:
$3.99
We are heading into a time where God has called his people to a persistent faith. We as believers must spiritually prepare for what's coming. I can't think of a greater example than Job. From the life of Job, there's revelation that's not only relevant to our time but crucial to our survival. Many know he survived great offenses and greater hardships, but few understand how. What was the steel in this man's soul that saw him through unimaginable struggles? The purpose of writing this book is to share insight from an amazing life and navigate difficult relationships in the body of Christ. The wisdom Job teaches us is for the common everyday saint. God gives us wisdom and anchors for our soul in this book. I know this is true for me. I hope what I've discovered here proves the same for you.
---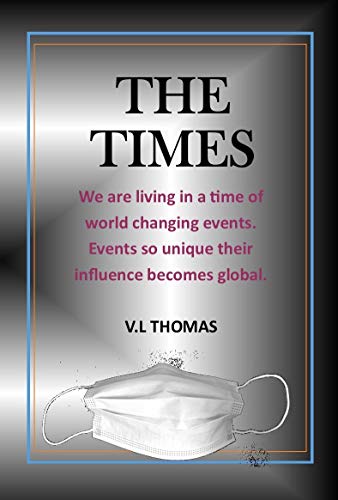 Author(s):
Virgil Thomas
Publisher:
 N/A
Price:
 $2.99
This book is about the times we live in and I lay out what God says is coming. Whether you are a skeptic concerning bible prophecy or a believer, I believe these truths shared from the bible will challenge and illuminate your understanding. This is the first in a two-part series that focuses of the nine calamities Jesus warned of in His Mount of Olive discourse. This is also a great bible study tool.
---
---
Gospel eBooks is a participant in the Amazon Services LLC Associates Program, an affiliate advertising program designed to provide a means for sites to earn advertising fees by advertising and linking to amazon.com. View our
Privacy Policy
.