---
Join our list
Subscribe to our mailing list and get interesting stuff and updates to your email inbox.
Author(s): Elizabeth Camden
Publisher: Bethany House Publishers
Price: FREE   (Aug 29-Sept 30)


Page-Turning Romance and Intrigue in Award-Winning Author's Next Historical Novel

Lucy Drake's mastery of Morse code has made her a valuable asset to the American news agencies as a telegrapher. But the sudden arrival of Sir Colin Beckwith at rival British news agency Reuters puts her hard-earned livelihood at risk. Newly arrived from London, Colin is talented, handsome, and insufferably charming. 
Despite their rivalry, Lucy realizes Colin's connections could be just what her family needs to turn the tide of their long legal battle over the fortune they were swindled out of forty years ago. When she negotiates an unlikely alliance with him, neither of them realizes how far the web of treachery they're wading into will take them.
---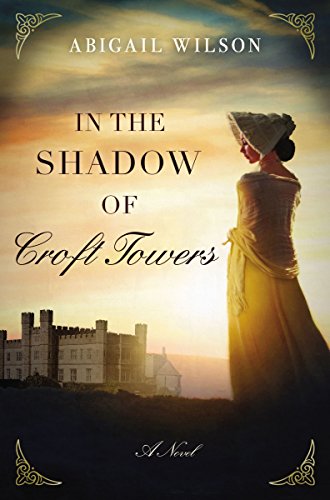 Author(s): Abigail Wilson
Publisher: Thomas Nelson
Price: $1.99 (June 17-24)


From debut author Abigail Wilson comes a shadowy Regency tale of secrets and spies, love, and treachery.
"Mysterious . . . Melodic . . . Thrilling and original . . . Abigail Wilson has crafted a debut that shines." —Kristy Cambron, bestselling author of Castle on the Rise
Croft Towers holds more than its share of secrets . . . and Sybil is determined to uncover them all.
When Sybil Delafield's coach to Croft Towers was robbed by highwaymen, she should have realized that her new position as companion to old Mrs. Chalcroft would be no ordinary job. Upon Sybil's arrival, Mrs. Chalcroft sneaks into her room in the dark of night, imploring her to relay messages to town that are to stay hidden from the rest of the family. Who exactly is she working for and what do the messages contain?
When fellow passengers of the robbed coach are later murdered, Sybil's hunt for the truth takes on a new urgency. The only person she can rely on is Mr. Sinclair, Mrs. Chalcroft's godson, but under all his charms he too leads a double life. Sybil must decide if he is the one honest voice she can trust, or if he is simply using her for his own advances.
With murderers, smugglers, and spies on the loose, nothing—and no one—in Regency England is what they claim. Can Sybil even trust what she knows about herself?
"Abigail Wilson's In the Shadow of Croft Tower is the kind of novel I love to recommend. Well written, thoroughly engrossing, and perfectly inspiring. I honestly couldn't flip the pages fast enough." —Shelley Shepard Gray, New York Times and USA Today bestselling author
"In the Shadow of Croft Tower is beautifully written, suspenseful, and satisfyingly romantic. Abigail Wilson paints a beautiful picture of pastoral Regency England. This book will keep you riveted to the end, and you'll be rooting for the feisty heroine to get her happily ever after." —Jennifer Beckstrand, author of Home on Huckleberry Hill
"Part mystery and part romance, Abigail Wilson's debut is an atmospheric period novel that will keep readers guessing to the very end." —Amanda Flower, USA Today bestselling author of Death and Daisies
---
---
Gospel eBooks is a participant in the Amazon Services LLC Associates Program, an affiliate advertising program designed to provide a means for sites to earn advertising fees by advertising and linking to amazon.com. View our
Privacy Policy
.