---
Join our list
Subscribe to our mailing list and get interesting stuff and updates to your email inbox.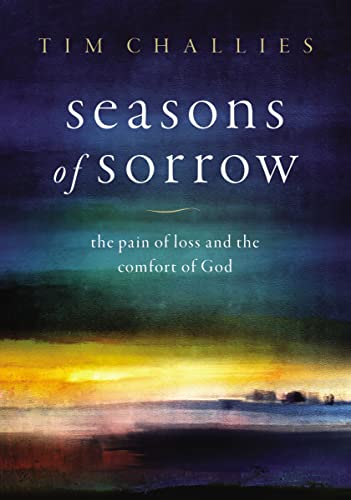 Seasons of Sorrow: The Pain of Loss and the Comfort of God
Author(s): Tim Challies
Publisher:  Zondervan
Price: $3.99 (Ends Sept 30)


An honest look at grief and fears, faith and hope. Combining personal narrative, sound theology, and beautiful writing, this is a book for anyone who has loved and lost.
On November 3, 2020, Tim and Aileen Challies received the shocking news that their son Nick had died. A twenty-year-old student at The Southern Baptist Theological Seminary in Louisville, Kentucky, he had been participating in a school activity with his fiancée, sister, and friends, when he fell unconscious and collapsed to the ground.
Neither students nor a passing doctor nor paramedics were able to revive him. His parents received the news at their home in Toronto and immediately departed for Louisville to be together as a family. While on the plane, Tim, an author and blogger, began to process his loss through writing.
In Seasons of Sorrow, Tim shares real-time reflections from the first year of grief—through the seasons from fall to summer—introducing readers to what he describes as the "ministry of sorrow."
Seasons of Sorrow will benefit both those that are working through sorrow or those comforting others:
See how God is sovereign over loss and that he is good in loss
Discover how you can pass through times of grief while keeping your faith
Learn how biblical doctrine can work itself out even in life's most difficult situations
Understand how it is possible to love God more after loss than you loved him before
---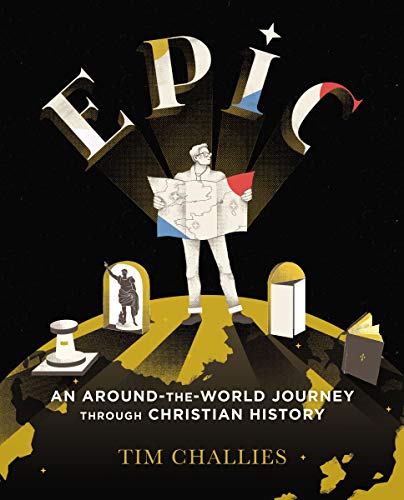 Epic: An Around-the-World Journey through Christian History
Author(s): Tim Challies
Publisher:  Zondervan
Price: $2.99 (Ends Sept 30)


33 fascinating objects. 1 amazing story. Join author and pastor Tim Challies as he embarks on a three-year journey spanning multiple continents and some of the most unusual places in the world. Tim introduces you to thirty-three carefully selected objects that help you understand the long and complicated history of Christianity in a unique and creative way.
Beginning with Jesus and the early church, Challies looks at:
The importance of graffiti on an ancient jail cell
The creedal significance of a carving on a museum statue
The enduring importance of ancient manuscripts and books
And much more!
Along the way, you'll discover the story you're already a part of.
Epic features:
An epic journey: 24 countries, 6 continents, 75 flights, 80 museums
Beautiful full-color book design featuring the objects and Tim's journey
The complete experience: a 10-episode documentary is also available, taking you on location and providing an immersive experience for understanding the history of Christianity
"Together we will listen to these voices of the past tell us the epic story of what God has done and continues to do in our world today." – Tim Challies
---
---
Gospel eBooks is a participant in the Amazon Services LLC Associates Program, an affiliate advertising program designed to provide a means for sites to earn advertising fees by advertising and linking to amazon.com. View our
Privacy Policy
.