---
Join our list
Subscribe to our mailing list and get interesting stuff and updates to your email inbox.
Thank you for subscribing.
Oops something went wrong. E-Mail [email protected] for support.
We respect your privacy and take protecting it seriously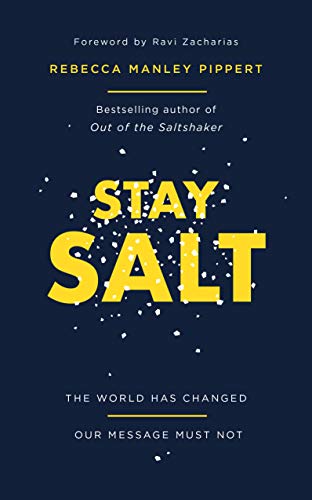 Author(s):
Rebecca Manley Pippert
Publisher:
The Good Book Company
Price:
$2.99
(Jan 20-21)

Helps Christians to share their faith in today's world confidently and effectively.
The world has changed in so many ways, and many of us no longer feel confident when it comes to evangelism, especially with the rise of hostility towards Christian points of view. Keeping quiet is becoming our default position. Yet the world has not changed in one way—it still needs Jesus.
Renowned evangelist Becky Pippert draws on decades of conversations about Christianity around the world to call and equip ordinary Christians to share Jesus through their ordinary day-to-day conversations. She shows that by leaning on our extraordinary God, such conversations can, and often do, have extraordinary results. They will transform hearts, transform society, and transform the world!
Weaving Bible teaching with compelling stories, Stay Salt is the next generation "Out of the Saltshaker" for this new era. It will give readers the confidence share Jesus like Jesus—relevantly, thoughtfully, and effectively.
Contains discussion questions for small groups at the end of each chapter.
---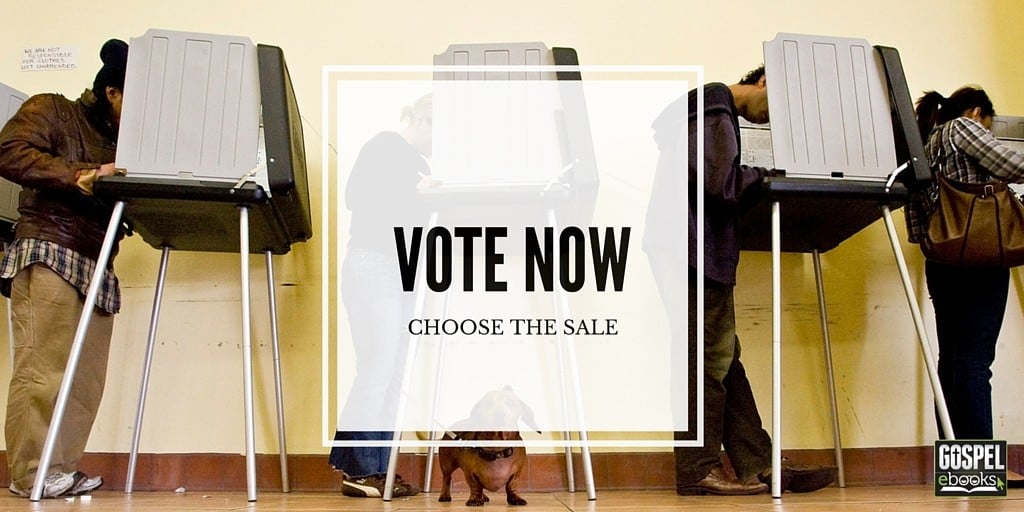 Gospel e-books is working together with Christian publishers to allow you to choose what e-books you'd like to have discounted. Cast your vote below and the book with the most votes in each poll will be placed on sale soon after. If there are less than 100 total votes in a particular poll, the winning book will not be discounted.
---
---
Book details:
Kregel: 40 Questions About Elders and Deacons (40 Questions & Answers Series) by Benjamin Merkle vs. 100 Devotions for Pastors and Church Leaders by John Phillips
Intervarsity Press: A Long Obedience in the Same Direction: Discipleship in an Instant Society by Eugene H. Peterson vs. Run with the Horses: The Quest for Life at Its Best by Eugene H. Peterson
Cruciform Press: Killing Calvinism: How to Destroy a Perfectly Good Theology from the Inside by Greg Dutcher vs. The Joy Project: An Introduction to Calvinism by Tony Reinke
New Leaf: The Priority of Making Disciples by Danny D. Clymer vs. The Ultimate Proof of Creation by Jason Lisle
Good Book Company: Stay Salt: The World Has Changed: Our Message Must Not by Rebecca Manley Pippert vs. Honest Evangelism: How to talk about Jesus even when it's tough by Rico Tice
Crossway: Between Life and Death: A Gospel-Centered Guide to End-of-Life Medical Care by Kathryn Butler vs. Bioethics and the Christian Life: A Guide to Making Difficult Decisions by David VanDrunen
Christian Focus: Why Should I Trust the Bible? (The Big Ten) by Timothy Paul Jones vs. Why Should I Believe Christianity? (The Big Ten) by James Anderson
David C. Cook: Relentless Pursuit: Fuel Your Passion and Fulfill Your Mission by Ben Cooley vs. Delirious: My Journey with the Band, a Growing Family, and an Army of Historymakers by Martin Smith & Craig Borlase
---
---
Gospel eBooks is a participant in the Amazon Services LLC Associates Program, an affiliate advertising program designed to provide a means for sites to earn advertising fees by advertising and linking to amazon.com. View our
Privacy Policy
.