---
Join our list
Subscribe to our mailing list and get interesting stuff and updates to your email inbox.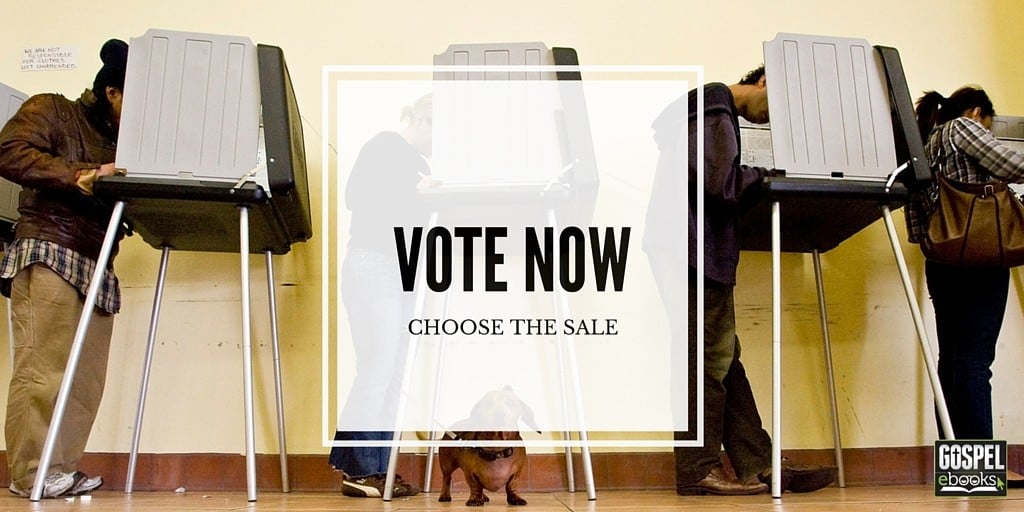 Gospel e-books is working together with Christian publishers to allow you to choose what e-books you'd like to have discounted. Cast your vote below and the book with the most votes in each poll will be placed on sale soon after. If there are less than 100 total votes in a particular poll, the winning book will not be discounted.
---
---
Book details:
Kregel: Congratulations, You've Got Tweens!: Preparing Your Child for Adolescence by Paul Pettit vs. Honest Answers: Exploring God Questions with your Tween by Janelle Alberts
Intervarsity Press: The Seamless Life: A Tapestry of Love and Learning, Worship and Work by Steven Garber vs. Does God Really Like Me?: Discovering the God Who Wants to Be With Us by Cyd Holsclaw & Geoff Holsclaw
Cruciform Press: Inheritance of Tears: Trusting the Lord of Life When Death Visits the Womb by Jessalyn Hutto vs. A World Upside Down: Four Essays on the Life and Theology of Martin Luther by Charles Fry
New Leaf: Persuaded by the Evidence by Doug Sharp & Jerry Bergman vs. A Flood of Evidence: 40 Reasons Noah and the Ark Still Matter by Ken Ham & Bodie Hodge
Good Book Company: Just Love by Ben Cooper vs. Is forgiveness really free?: and other questions about grace, the law and being saved (Questions Christians Ask) by Michael Jensen
Crossway: Emotional Purity: An Affair of the Heart by Heather Arnel Paulsen vs. Untangling Emotions: "God's Gift of Emotions" by J. Alasdair Groves & Winston T. Smith
Christian Focus: Relationships – How Do I Make Things Right? (First Steps) by Sharon Dickens vs. Character: How Do I Change? (First Steps) by Sharon Dickens
David C. Cook: The Unknown God: A Journey with Jesus from East to West by Mathew P. John vs. The Meeting of the Waters: 7 Global Currents That Will Propel the Future Church by Fritz Kling
---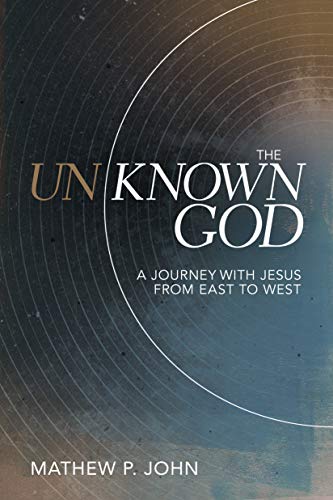 Author(s): Mathew P. John
Publisher: David C. Cook
Price: $3.99

We live in the age of religious pluralism where all religions are considered the same and different paths lead to the same spiritual destination. It is important for Christians to learn how to affirm Jesus Christ as the only way to God—while also paying due respect to people of other faiths and worldviews.
In The Unknown God: A Journey with Jesus from East to West, Mathew P. John explores the redemptive revelations lurking in the darkness outside the boundaries of Christian tradition. In this spiritual journey through six major world religions, readers encounter a variety of symbols that point to the Jesus of the Bible. From Hindu avatars and Buddhist bodhisattvas, to Sikh gurus and Muslim prophets, and the Jewish messiah, consider how different religions attempt to answer the deep longing for a savior ingrained in the collective conscience of humanity.
---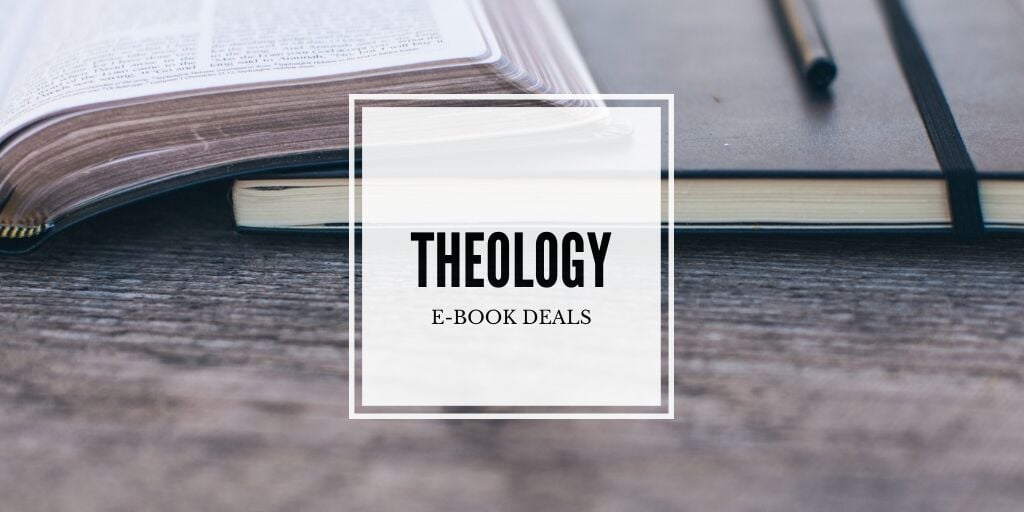 In this grab bag, we have 17 e-books on Theology. The prices that they have provided are under each book cover.

---
---
Gospel eBooks is a participant in the Amazon Services LLC Associates Program, an affiliate advertising program designed to provide a means for sites to earn advertising fees by advertising and linking to amazon.com. View our
Privacy Policy
.