---
Join our list
Subscribe to our mailing list and get interesting stuff and updates to your email inbox.
Author(s):
Steven Garber
Publisher:
Intervarsity Press
Price:
$2.99
(Mar 1-2)
We all want to make sense of life, of who we are and why we are, and to know that what we do―day in and day out―matters. But the daily demands―work, eat, sleep, repeat―often lead to a life that feels void of meaning and disjointed from our deepest beliefs about faith, hope, and love.
Steven Garber challenges us to move beyond our fragmented sense of reality and began to see all we are and all we do―our work, our play, our relationships, our worship, our loves―as significant to God and to what God is doing in the world. Once we discover that there is no chasm between heaven and earth, and begin to see the truest truths of the universe woven into the very meaning of life, labor, learning and liturgy, we are able to understand the coherence of the work of God and of our lives in the world.
This is the seamless life―to recognize the hand of God and the handiwork of God right in the middle of our ordinary lives. To see all of life as sacred. And to understand that it all matters.
---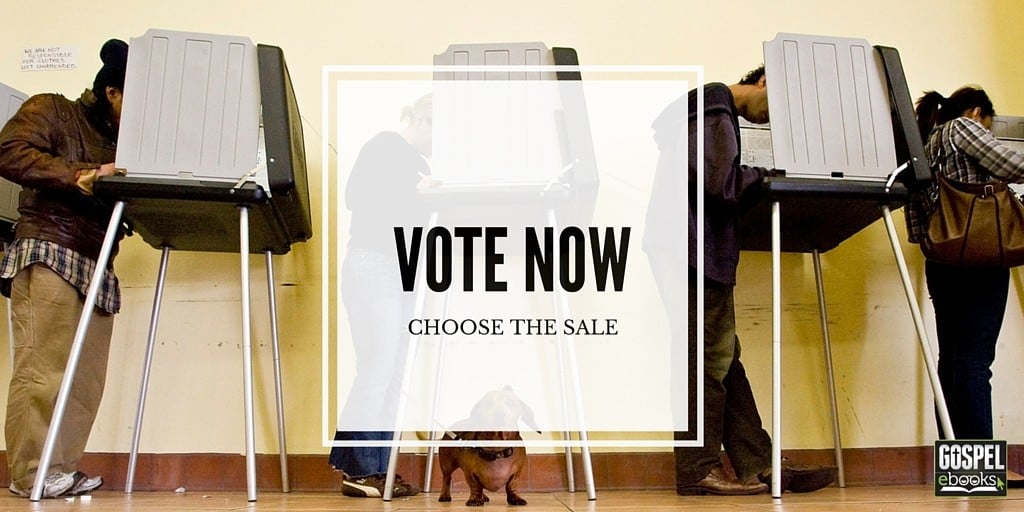 Gospel e-books is working together with Christian publishers to allow you to choose what e-books you'd like to have discounted. Cast your vote below and the book with the most votes in each poll will be placed on sale soon after. If there are less than 100 total votes in a particular poll, the winning book will not be discounted.
---
---
Book details:
Kregel: Congratulations, You've Got Tweens!: Preparing Your Child for Adolescence by Paul Pettit vs. Honest Answers: Exploring God Questions with your Tween by Janelle Alberts
Intervarsity Press: The Seamless Life: A Tapestry of Love and Learning, Worship and Work by Steven Garber vs. Does God Really Like Me?: Discovering the God Who Wants to Be With Us by Cyd Holsclaw & Geoff Holsclaw
Cruciform Press: Inheritance of Tears: Trusting the Lord of Life When Death Visits the Womb by Jessalyn Hutto vs. A World Upside Down: Four Essays on the Life and Theology of Martin Luther by Charles Fry
New Leaf: Persuaded by the Evidence by Doug Sharp & Jerry Bergman vs. A Flood of Evidence: 40 Reasons Noah and the Ark Still Matter by Ken Ham & Bodie Hodge
Good Book Company: Just Love by Ben Cooper vs. Is forgiveness really free?: and other questions about grace, the law and being saved (Questions Christians Ask) by Michael Jensen
Crossway: Emotional Purity: An Affair of the Heart by Heather Arnel Paulsen vs. Untangling Emotions: "God's Gift of Emotions" by J. Alasdair Groves & Winston T. Smith
Christian Focus: Relationships – How Do I Make Things Right? (First Steps) by Sharon Dickens vs. Character: How Do I Change? (First Steps) by Sharon Dickens
David C. Cook: The Unknown God: A Journey with Jesus from East to West by Mathew P. John vs. The Meeting of the Waters: 7 Global Currents That Will Propel the Future Church by Fritz Kling
---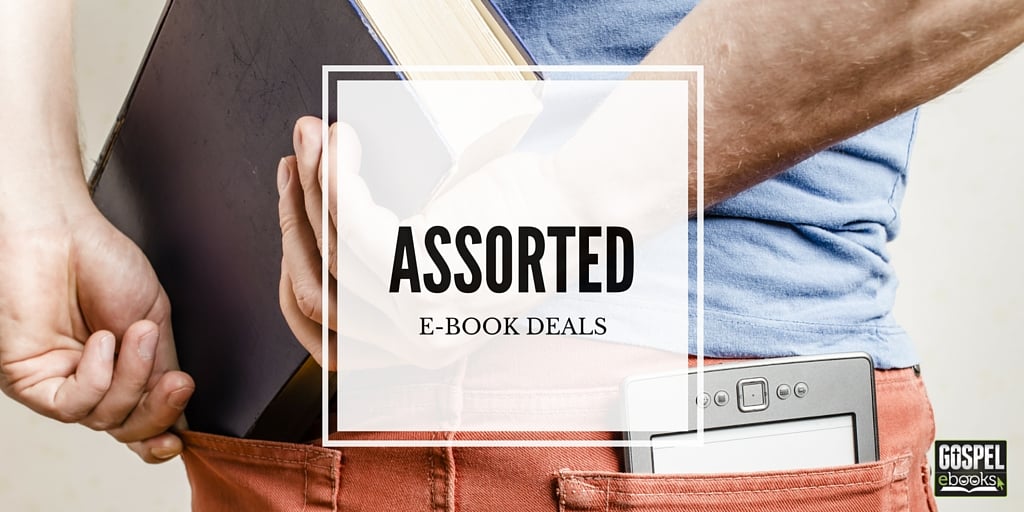 In this grab bag, we have 5 e-books. The prices and sale dates that they have provided are under each book cover.

---
---
Gospel eBooks is a participant in the Amazon Services LLC Associates Program, an affiliate advertising program designed to provide a means for sites to earn advertising fees by advertising and linking to amazon.com. View our
Privacy Policy
.