---
Join our list
Subscribe to our mailing list and get interesting stuff and updates to your email inbox.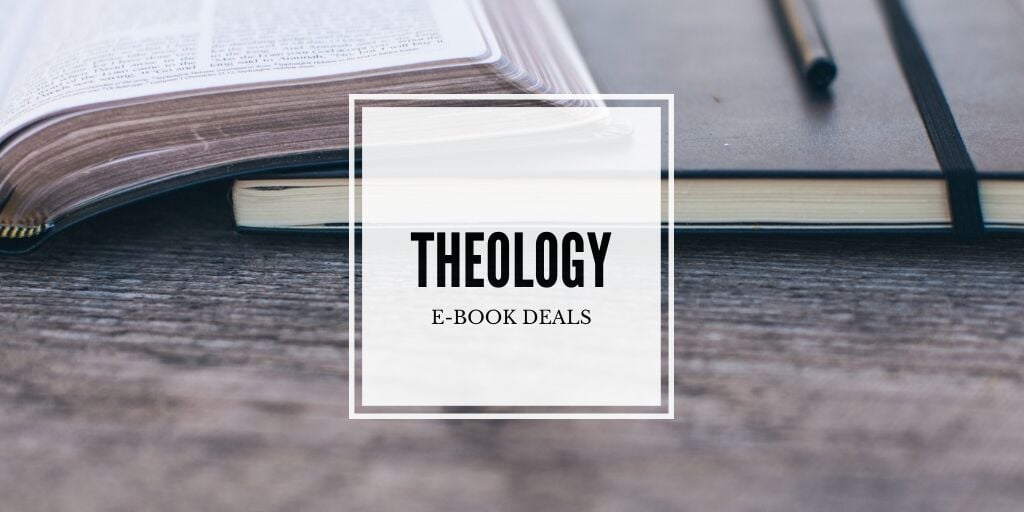 In this grab bag, we have 8 e-books. The prices and sale dates that they have provided are under each book cover.

---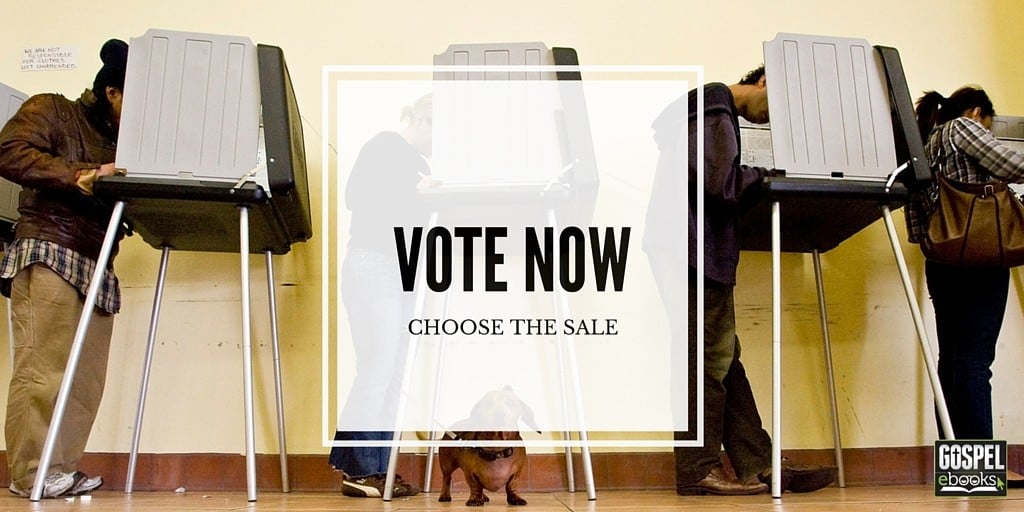 Gospel e-books is working together with Christian publishers to allow you to choose what e-books you'd like to have discounted. Cast your vote below and the book with the most votes in each poll will be placed on sale soon after. If there are less than 100 total votes in a particular poll, the winning book will not be discounted.
---
---
Book details:
Kregel: Should Christians Be Environmentalists? by Dan Story vs. Friend of Science, Friend of Faith by Gregg Davidson
Intervarsity Press: Recovering the Scandal of the Cross: Atonement in New Testament and Contemporary Contexts by Mark D. Baker & Joel B. Green vs. Approaching the Atonement: The Reconciling Work of Christ by Oliver D. Crisp
Cruciform Press: Who Am I? Identity In Christ by Jerry Bridges vs. Shaped by God: Thinking and Feeling in Tune with the Psalms by John Piper
New Leaf: The Ecology Book (Wonders of Creation) by Tom Hennigan & Jean Lightner vs. The Mineral Book (Wonders of Creation) by David McQueen
Good Book Company: 90 Days in Genesis, Exodus, Psalms & Galatians: Discover new depths in God's word with the Reformers by Lee Gatiss vs. 90 Days in John 14-17, Romans & James: Wisdom for the Christian life by Timothy Keller & Sam Allberry
Crossway: The Promises of God: A New Edition of the Classic Devotional Based on the English Standard Version by Charles H. Spurgeon vs. My Heart Cries Out: Gospel Meditations for Everyday Life by Paul David Tripp
Christian Focus: The Reformation : A Soundbite History by Andrew Cook vs. Light after Darkness: How the Reformers Regained, Retold and Relied on the Gospel of Grace by Lee Gatiss
---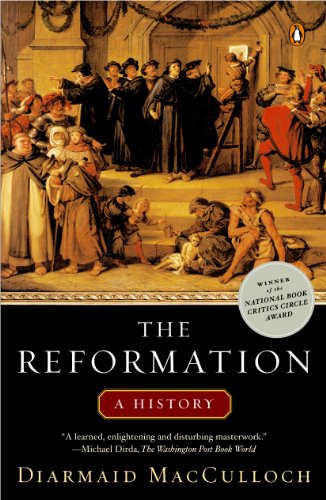 Author(s): Diarmaid MacCulloch
Publisher: Penguin Books
Price: $4.99

The Reformation and Counter-Reformation represented the greatest upheaval in Western society since the collapse of the Roman Empire a millennium before. The consequences of those shattering events are still felt today—from the stark divisions between (and within) Catholic and Protestant countries to the Protestant ideology that governs America, the world's only remaining superpower.
In this masterful history, Diarmaid MacCulloch conveys the drama, complexity, and continuing relevance of these events. He offers vivid portraits of the most significant individuals—Luther, Calvin, Zwingli, Loyola, Henry VIII, and a number of popes—but also conveys why their ideas were so powerful and how the Reformation affected everyday lives. The result is a landmark book that will be the standard work on the Reformation for years to come. The narrative verve of The Reformation, as well as its provocative analysis of American culture's debt to the period, will ensure the book's wide appeal among history readers.
---
---
Gospel eBooks is a participant in the Amazon Services LLC Associates Program, an affiliate advertising program designed to provide a means for sites to earn advertising fees by advertising and linking to amazon.com. View our
Privacy Policy
.