---
Join our list
Subscribe to our mailing list and get interesting stuff and updates to your email inbox.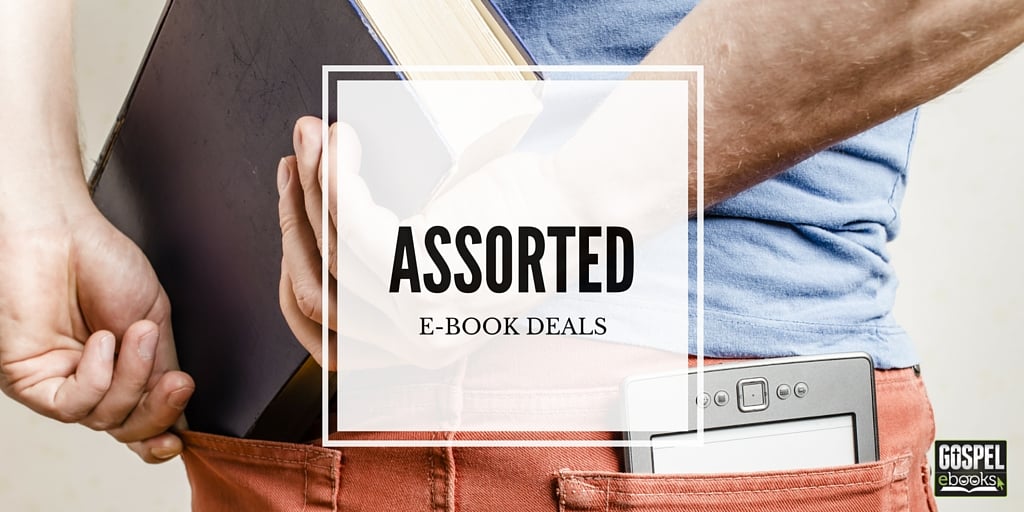 In this grab bag, we have 6 e-books. The prices and sale dates that they have provided are under each book cover.

---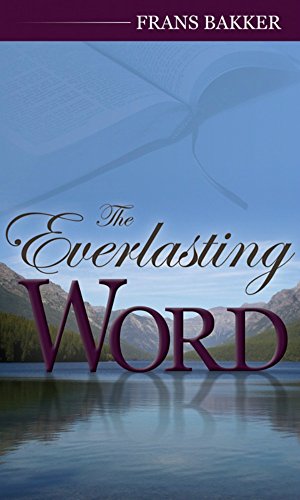 Author(s): Frans Bakker
Publisher: Reformation Heritage Books
Price: $3.99   (Sept 30-Oct 12)


With great pleasure, we offer this daily devotional of meditations from the late Rev. Frans Bakker (1919-1965). His devotionals and meditations proved to be comforting and edifying to many of God's people in the Netherlands. Writing in a simple but penetrating style, Bakker emphasized the fullness of Christ for needy sinners. In 'The Everlasting Word', all of Bakker's published meditations have been translated and compiled with additional selections from his sermons. We trust that the end result is a collection filled with great nuggets of spiritual wisdom that you will enjoy. May this devotional be both an encouragement that edifies God's people and an admonition for a life with Christ in the present age.
Author:
Frans Bakker (1919-1965) was a minister of the Christelijke Gereformeerde Kerken in The Netherlands, serving congregations in Huizen and Driebergen. He is best known among English speakers for his book Praying Always, published by The Banner of Truth Trust.
Endorsement:
"These pages are filled with profundities of the Christian life, but they are communicated in simple, seemingly unstudied, language. Frans Bakker obviously had a tremendous gift of communication, but he wrote only in Dutch. Now, English readers can enjoy the riches of his work, and be drawn closer to the Christ whose praise is throughout this daily devotional. Highly recommended!" – Michael Haykin.
---
Gospel e-books is working together with Christian publishers to allow you to choose what e-books you'd like to have discounted. Cast your vote below and the book with the most votes in each poll will be placed on sale soon after. If there are less than 100 total votes in a particular poll, the winning book will not be discounted.
---
---
Book details:
Kregel: He Knows Your Name by Linda Znachko with Margot Starbuck  vs. Life Creative by Wendy Speake & Kelli Stuart
Crossway: The City of God and the Goal of Creation (Short Studies in Biblical Theology) by T. Desmond Alexander vs. Covenant and God's Purpose for the World (Short Studies in Biblical Theology) by Thomas R. Schreiner
New Leaf: Bankruptcy of Our Nation (Revised and Expanded) by Jerry Robinson vs. The Case for Zionism: Why Christians Should Support Israel by Thomas Ice
Intervarsity Press: The Politics of Ministry: Navigating Power Dynamics and Negotiating Interests by Bob Burns, Tasha D. Chapman, Donald C. Guthrie  (vs.) Honest Worship: From False Self to True Praise by Manuel Luz
Christian Focus: Hudson Taylor and Maria: A Match Made in Heaven by John Pollock vs. Adoniram Judson: Devoted For Life by Vance Christie
Reformation Heritage: Morning Thoughts by Octavius Winslow vs. The Everlasting Word by Frans Bakker
---
---
Gospel eBooks is a participant in the Amazon Services LLC Associates Program, an affiliate advertising program designed to provide a means for sites to earn advertising fees by advertising and linking to amazon.com. View our
Privacy Policy
.