---
Join our list
Subscribe to our mailing list and get interesting stuff and updates to your email inbox.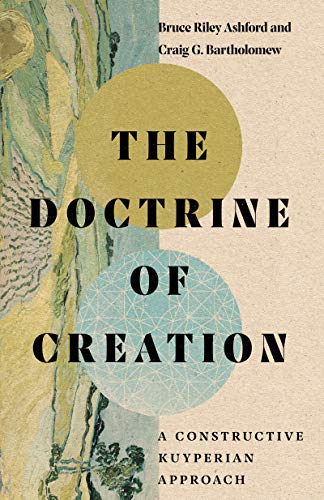 Author(s):
Bruce Riley Ashford & Craig G. Bartholomew
Publisher:
Intervarsity Press
Price:
$2.99
(Aug 2-3)
Apart from the doctrine of God, no doctrine is as comprehensive as that of creation. It is woven throughout the entire fabric of Christian theology. It goes to the deepest roots of reality and leaves no area of life untouched. Across the centuries, however, the doctrine of creation has often been eclipsed or threatened by various forms of gnosticism. Yet if Christians are to rise to current challenges related to public theology and ethics, we must regain a robust, biblical doctrine of creation.
According to Bruce Ashford and Craig Bartholomew, one of the best sources for outfitting this recovery is Dutch neo-Calvinism. Abraham Kuyper, Herman Bavinck, and their successors set forth a substantial doctrine of creation's goodness, but recent theological advances in this tradition have been limited. Now in The Doctrine of Creation Ashford and Bartholomew develop the Kuyperian tradition's rich resources on creation for systematic theology and the life of the church today.
In addition to tracing historical treatments of the doctrine, the authors explore intertwined theological themes such as the omnipotence of God, human vocation, and providence. They draw from diverse streams of Christian thought while remaining rooted in the Kuyperian tradition, with a sustained focus on doing theology in deep engagement with Scripture.
---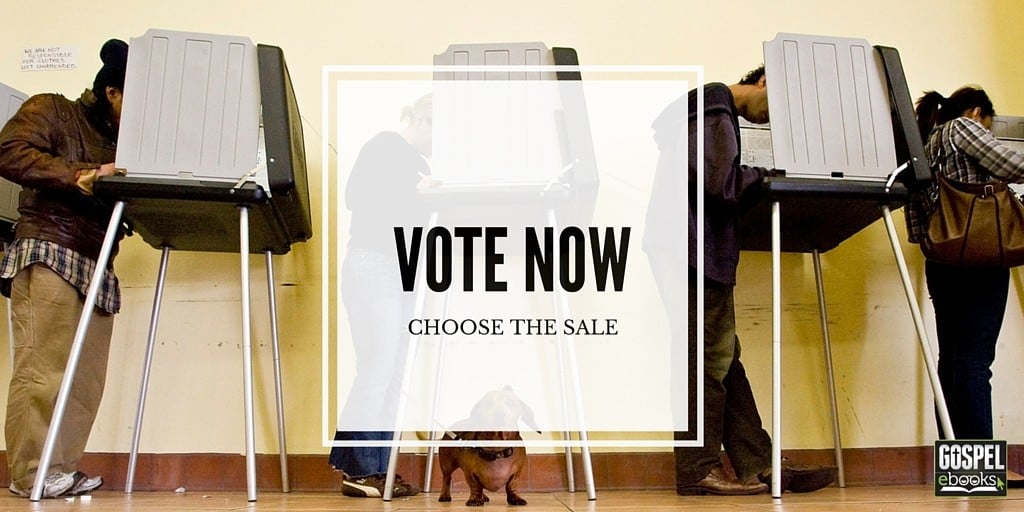 Gospel e-books is working together with Christian publishers to allow you to choose what e-books you'd like to have discounted. Cast your vote below and the book with the most votes in each poll will be placed on sale soon after. If there are less than 100 total votes in a particular poll, the winning book will not be discounted.
---
---
Book details:
Kregel: Choose: A Study of Moses for a Life That Matters (Real People, Real Faith) by Jodie Niznik vs. New Wine: A Study of Transition in the Book of Acts by J. Dwight Pentecost
Intervarsity Press: The Doctrine of Creation: A Constructive Kuyperian Approach by Bruce Riley Ashford & Craig G. Bartholomew vs. Contours of the Kuyperian Tradition: A Systematic Introduction by Craig G. Bartholomew
Reformation Heritage: The Works of William Perkins, Volume 1 by William Perkins vs. The Works of William Perkins, Volume 2 by William Perkins
New Leaf: The Darwin Effect by Jerry Bergman vs. The Dark Side of Charles Darwin by Jerry Bergman
Good Book Company: Serving without Sinking: How to Serve Christ and Keep Your Joy (Live Different) by John Hindley vs. Money Counts: How to Handle Money in your Heart and with your Hands (Live Different) by Graham Beynon
Crossway: What If I Don't Feel Like Going to Church? (Church Questions) by David Gundersen vs. A Place to Belong: Learning to Love the Local Church by Megan Hill
Christian Focus: Get Preaching: Application by Gwilym Davies vs. Get Preaching: Growing as a Preacher by Jonathan Gemmell
David C. Cook: Rich in Love: When God Rescues Messy People by Irene Garcia vs. Little Black Sheep: A Memoir by Ashley Cleveland
---
---
Gospel eBooks is a participant in the Amazon Services LLC Associates Program, an affiliate advertising program designed to provide a means for sites to earn advertising fees by advertising and linking to amazon.com. View our
Privacy Policy
.