---
Join our list
Subscribe to our mailing list and get interesting stuff and updates to your email inbox.
Author(s):
Timothy Paul Jones
Publisher:
Christian Focus Publications
Price:
$2.99
(Jan 22-23)
The Bible is a cobbled-together selection of ancient writings that have been changed so many times by so many people over hundreds of years that surely the text can no longer be trusted, right? Certainly, there are plenty of people who take this view. Timothy Paul Jones here addresses the fact that the Bible is a difficult book to believe. It is full of incidents that seem highly improbable, if not impossible. Written for people who are skeptical of its accuracy and of its authority, this book takes a reasonable look at the claims made about the Bible.
---
Author(s):
Benjamin M. Skaug
Publisher:
Christian Focus Publications
Price:
$2.99
(Jan 15-16)
The question of whether God can be loving and send people to hell is one people have been asking for a long time. Surely a God who sends people to hell cannot love them? Starting with a look at who God is and how we relate to Him, Benjamin Skaug looks at the difficult topic of hell, and what the Bible says about it.
---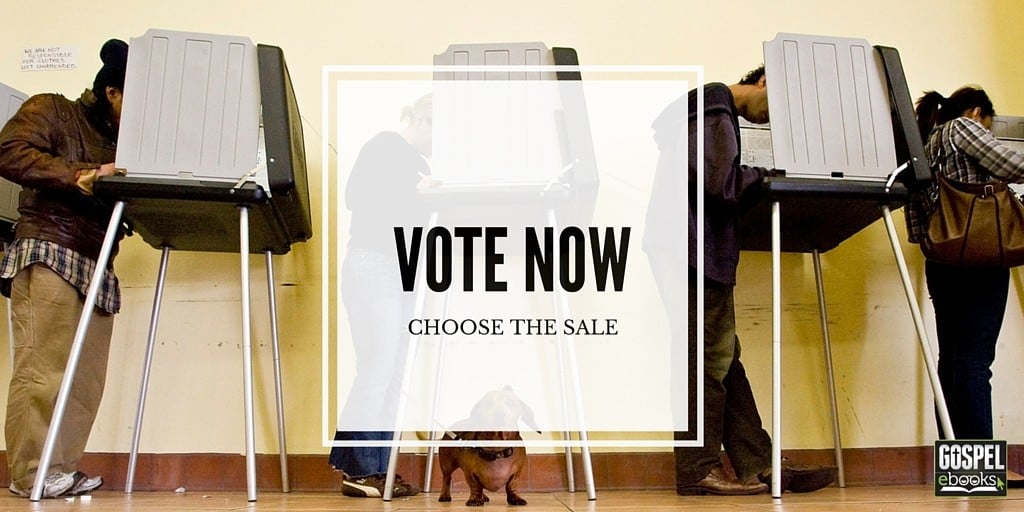 Gospel e-books is working together with Christian publishers to allow you to choose what e-books you'd like to have discounted. Cast your vote below and the book with the most votes in each poll will be placed on sale soon after. If there are less than 100 total votes in a particular poll, the winning book will not be discounted.
---
---
Book details:
Kregel: Christ's Call to Discipleship by James M. Boice vs. Christ for Real: How to Grow into God's Likeness by Charles W. Price
Intervarsity Press: Philosophy of Religion: Thinking About Faith (Contours of Christian Philosophy) by C. Stephen Evans & R. Zachary Manis vs. Epistemology: Becoming Intellectually Virtuous (Contours of Christian Philosophy) by W. Jay Wood
Cruciform Press: Do Ask, Do Tell, Let's Talk: Why and How Christians Should Have Gay Friends by Brad Hambrick vs. The Two Fears: Tremble Before God Alone by Chris Poblete
New Leaf: The Annals of the World by James Ussher  vs. Secrets of Ancient Man: Revelations from the Ruins by Don Landis
Good Book Company: 90 Days in Ruth, Jeremiah & 1 Corinthians: Draw strength from God's word (Explore by the book) by Mark Dever & Mike McKinley vs. 90 Days in Galatians, Judges & Ephesians: Guidance for the Christian life by Timothy Keller & Richard Coekin
Crossway: Reforming Joy: A Conversation between Paul, the Reformers, and the Church Today by Tim Chester vs. Theological Retrieval for Evangelicals: Why We Need Our Past to Have a Future by Gavin Ortlund
Christian Focus: How Could a Loving God Send anyone to Hell? (The Big Ten) by Benjamin M. Skaug vs. Why Is There Evil In The World (and so much of it) (The Big Ten) by Greg Welty
David C. Cook: Notorious: An Integrated Study of the Rogues, Scoundrels, and Scallywags of Scripture by Jeff Lucas vs. Wretched Saints: Transformed by the Relentless Grace of God by Noel Jesse Heikkinen
---
---
Gospel eBooks is a participant in the Amazon Services LLC Associates Program, an affiliate advertising program designed to provide a means for sites to earn advertising fees by advertising and linking to amazon.com. View our
Privacy Policy
.