---
Join our list
Subscribe to our mailing list and get interesting stuff and updates to your email inbox.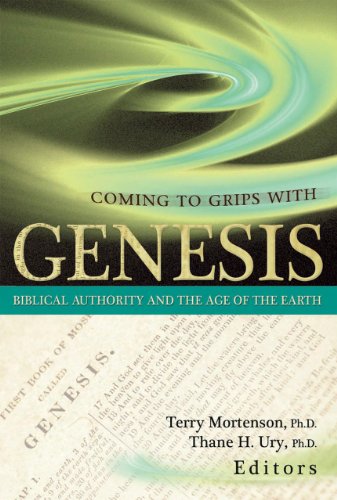 Author(s):
Terry Mortenson & Thane H. Ury
Publisher:
  Master Books
Price:
$2.99
(Nov 30-Dec 1)
Fourteen theological scholars address key topics related to the age of the earth, which is the crucial issue of debate in the church today regarding origins. Bringing to bear rigorous biblical, theological, and historical arguments in favor of a six-day creation, the global Flood, and a young earth, they also provide much-needed critiques of a number of contemporary old-earth interpretations of the book of Genesis.
This fresh defense of the literal history of Genesis 1-11 nicely complements other studies which focus more on the scientific evidence of young-earth creationism. As such, this book can serve as a versatile supplement to other works, but is also designed to be used as a standalone text for seminary and Bible college professors and students, pastors, missionaries, and others who want in-depth apologetic resources.
---
---
Gospel eBooks is a participant in the Amazon Services LLC Associates Program, an affiliate advertising program designed to provide a means for sites to earn advertising fees by advertising and linking to amazon.com. View our
Privacy Policy
.