---
Join our list
Subscribe to our mailing list and get interesting stuff and updates to your email inbox.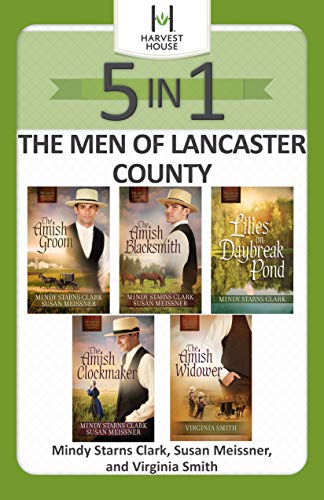 Author(s): Mindy Starns Clark, Susan Meissner, Virginia Smith
Publisher: Harvest House Publishers
Price: $2.99

Come for a visit to Pennsylvania Amish country and meet the Men of Lancaster County!
In this exclusive ebook-only bundle, The Men of Lancaster County 5-in-1 explores the lives of five Amish men in a close-knit community, their beliefs and struggles, and the women who change their futures. Written by Mindy Starns Clark, Susan Meissner, and Virginia Smith, each well-crafted tale tells of a journey taken toward love and truth by a conflicted and earnest young man.
Enjoy these four full-length novels plus an additional ebook-only short story:
The Amish Groom
The Amish Blacksmith
Lilies on Daybreak Pond
The Amish Clockmaker
The Amish Widower
---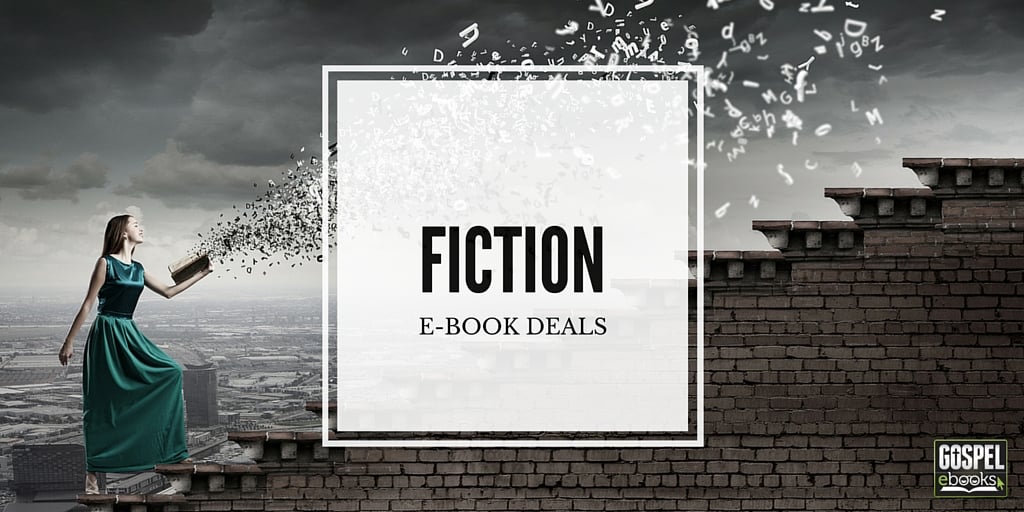 In this grab bag, we have 6 fiction e-books. The prices and sale dates that they have provided are under each e-book cover.

---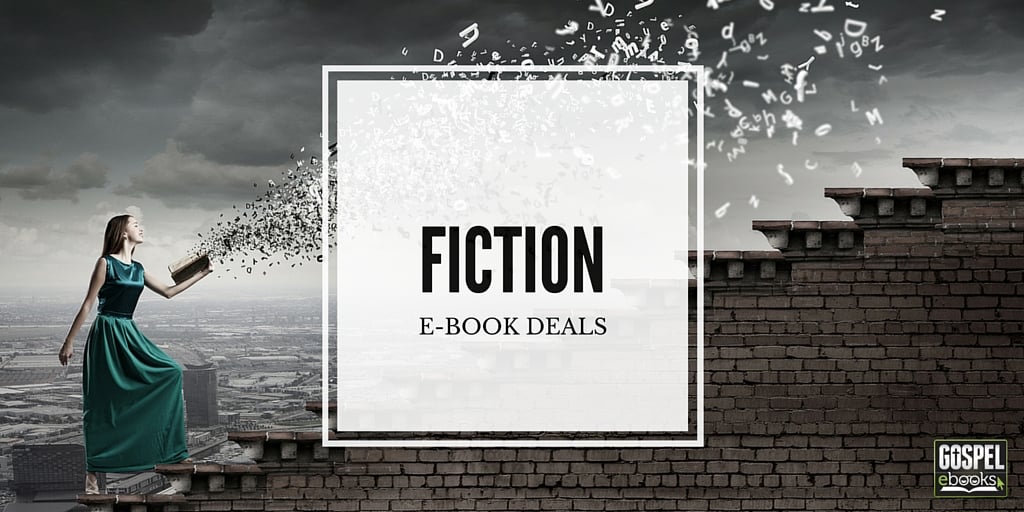 In this grab bag, we have 6 fiction e-books. The prices and sale dates that they have provided are under each book cover.

---
Author(s): Susan Meissner
Publisher: Waterbrook Press
Price: $1.99   (Ends Jan 26)


Renaissance is a word with hope infused in every letter.
Since she was a child, Meg has dreamed of taking a promised trip to Florence, Italy, and being able to finally step into the place captured in a picture at her grandmother's house. But after her grandmother passes away and it falls to her less-than-reliable father to take her instead, Meg's long-anticipated travel plans seem permanently on hold.
When her dad finally tells Meg to book the trip, she prays that the experience will heal the fissures left on her life by her parents' divorce. But when Meg arrives in Florence, her father is nowhere to be found, leaving aspiring memoir-writer Sophia Borelli to introduce Meg to the rich beauty of the ancient city. Sofia claims to be one of the last surviving members of the Medici family and that a long-ago Medici princess, Nora Orsini, communicates with her from within the great masterpieces of the Italian Renaissance.
When Sophia, Meg, and Nora's stories intersect, their lives will be indelibly changed as they each answer the question: What if renaissance isn't just a word? What if that's what happens when you dare to believe that what is isn't what has to be?
---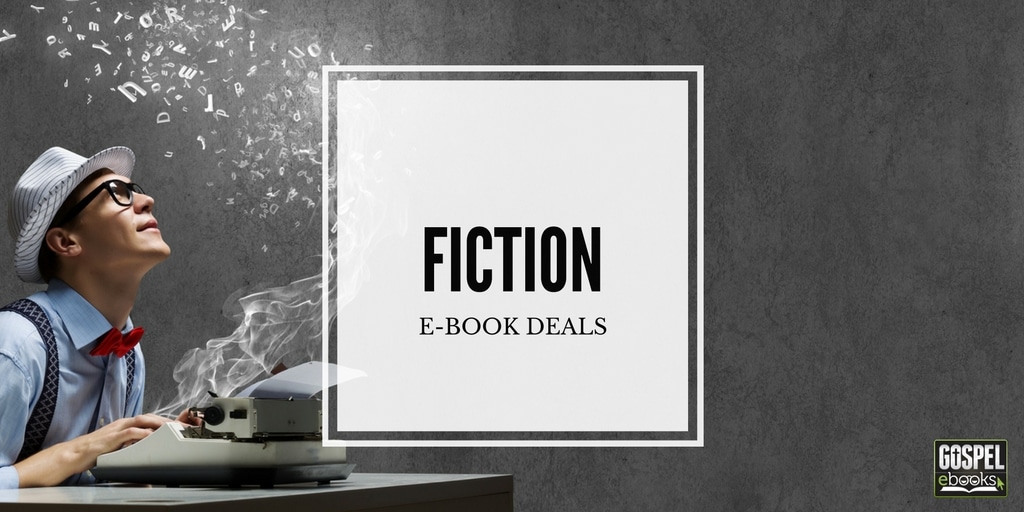 In this grab bag we have 20 fiction e-books from Harvest House. The prices and sale dates that the publisher has provided are under each ebook cover.
[table "4558" not found /]
---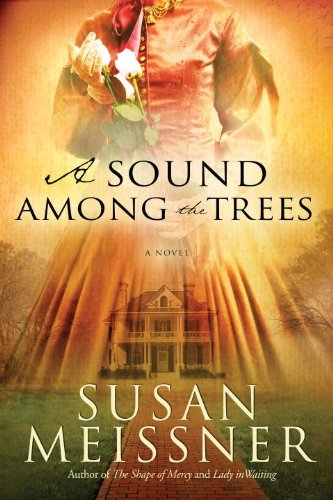 Author(s): Susan Meissner
Publisher: Waterbrook Press
Price: $1.99   (Ends Sept 29)


A house shrouded in time.
A line of women with a heritage of loss.
As a young bride, Susannah Page was rumored to be a Civil War spy for the North, a traitor to her Virginian roots. Her great-granddaughter Adelaide, the current matriarch of Holly Oak, doesn't believe that Susannah's ghost haunts the antebellum mansion looking for a pardon, but rather the house itself bears a grudge toward its tragic past.
When Marielle Bishop marries into the family and is transplanted from the arid west to her husband's home, it isn't long before she is led to believe that the house she just settled into brings misfortune to the women who live there.
With Adelaide's richly peppered superstitions and deep family roots at stake, Marielle must sort out the truth about Susannah Page and Holly Oak— and make peace with the sacrifices she has made for love. 
---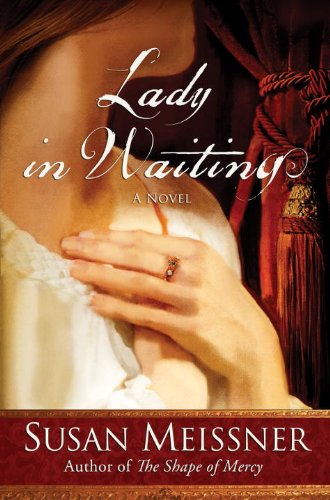 Author(s): Susan Meissner
Publisher: Multnomah
Price: $1.99   (Ends Aug 25)


Love is a choice you make every day.

Content in her comfortable marriage of twenty-two years, Jane Lindsay never expected to watch her husband, Brad, pack his belongings and walk out the door of their Manhattan home. But when it happens, she feels powerless to stop him, or the course of events that follow Brad's departure.
Jane finds an old ring in a box of relics from a British jumble sale and discovers a Latin inscription in the band along with just one recognizable word: Jane. Feeling an instant connection to the mysterious ring bearing her namesake, Jane begins a journey to learn more about the ring—and perhaps about herself.
~
In the sixteenth-century, Lucy Day becomes the dressmaker to Lady Jane Grey, an innocent young woman whose fate seems to be controlled by a dangerous political and religious climate, one threatening to deny her true love and pursuit of her own interests.
As the stories of both Janes dovetail through the journey of one ring, it becomes clear that each woman has far more influence over her life than she once imagined. It all comes down to the choices each makes despite the realities they face.
---
---
Gospel eBooks is a participant in the Amazon Services LLC Associates Program, an affiliate advertising program designed to provide a means for sites to earn advertising fees by advertising and linking to amazon.com. View our
Privacy Policy
.