---
Join our list
Subscribe to our mailing list and get interesting stuff and updates to your email inbox.
In this grab bag, we have 6 e-books for women. The prices and sale dates that they have provided are under each book cover.

---
In this grab bag, we have 6 e-books for women. The prices and sale dates that they have provided are under each book cover.

---
In this grab bag, we have 3 e-books written by Stormie Omartian and published by Harvest House. The prices and sale dates that they have provided are under each book cover.

---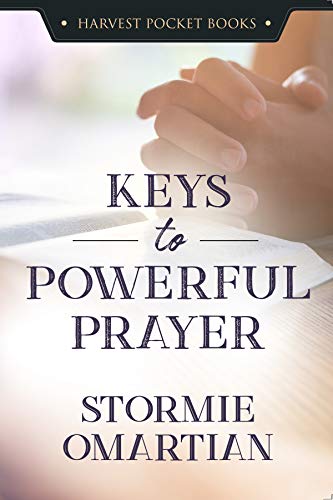 Author(s): Stormie Omartian
Publisher: Harvest House Publishers
Price: $0.99 (Ends Dec 1)


A Practical Way to Use Your Time Wisely for Greater Results in Prayer
Bestselling author Stormie Omartian provides you with simple but effective areas of prayer focus intended to ignite your prayer life. Each can take only a minute, or it can be the subject of a longer, more in-depth time of communication with God.
Your life, and the people and situations around you, need as much prayer as you can give. In Keys to Powerful Prayer, Stormie will help you pray more effectively. She answers the question "How can I maximize the time I have in prayer in order to see greater results?"
Start small and let these powerful insights on prayer have a life-changing impact on all of your prayer times.
---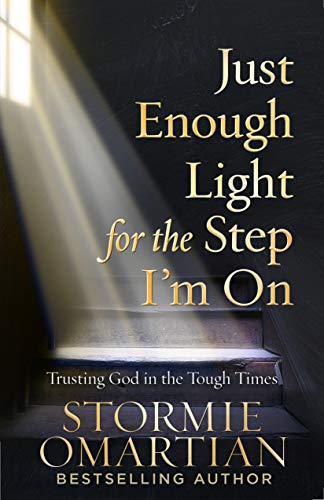 Author(s):
Stormie Omartian
Publisher:
Harvest House Publishers
Price:
$2.99 
 (April 25-26)
"God is teaching me to trust Him for every step I take…"
Do you ever wonder how you can get where you need to go in life and move into the purpose God has for you? During those times when the road ahead seems uncertain, learn to take god's hand and let Him lead you to places you can't get to without Him. Discover how when you walk in His light you can
overcome fear and doubt in difficult situations
learn to see things from God's perspective
trust that God will give you everything you need the moment you need it
Additional insights and thoughtful questions guide you to a more intimate walk with God than ever before. Let this new edition of Just Enough Light for the Step I'm On be a valuable tool in your devotional prayer life as you spend time every day with the One who knows where you need to go and how to get you there.
---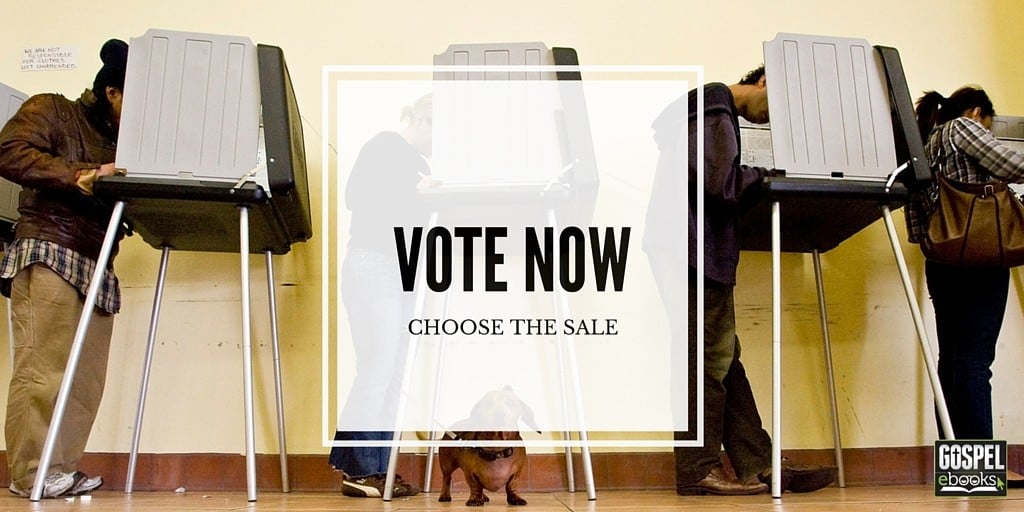 Gospel e-books is working together with Christian publishers to allow you to choose what e-books you'd like to have discounted. Cast your vote below and the book with the most votes in each poll will be placed on sale soon after. If there are less than 100 total votes in a particular poll, the winning book will not be discounted.
---
---
Book details:
Kregel: Zombie Church: Breathing Life Back into the Body of Christ by Tyler Edwards vs. Branded: Sharing Jesus With A Consumer Culture by Tim Sinclair
Intervarsity Press: Consider Your Calling: Six Questions for Discerning Your Vocation by Gordon T. Smith vs. Summoned: Stepping Up to Live and Lead with Jesus by Daniel Allen Jr.
New Leaf: The Young Earth: The Real History of the Earth – Past, Present, and Future by John Morris vs. Starlight & Time by Russell Humphreys
Good Book Company: Gospel-Centered Marriage: Becoming the couple God wants you to be by Tim Chester vs. Swipe Up: A better way to do love, sex and relationships by Jason Roach
Harvest House: Optimisfits: Igniting a Fierce Rebellion Against Hopelessness by Ben Courson vs. Just Enough Light for the Step I'm On: Trusting God in the Tough Times by Stormie Omartian
Christian Focus: Five Half-Truths: Addressing the Most Common Misconceptions of Christianity by Flip Michaels vs. Christianity: Is It True?: Answering Questions through Real Lives by David J. Randall
Reformation Heritage: Complete in Him: A Guide to Understanding and Enjoying the Gospel by Michael P. V. Barrett (vs.) Finding Forgiveness: Discovering the Healing Power of the Gospel by Stanley Gale
---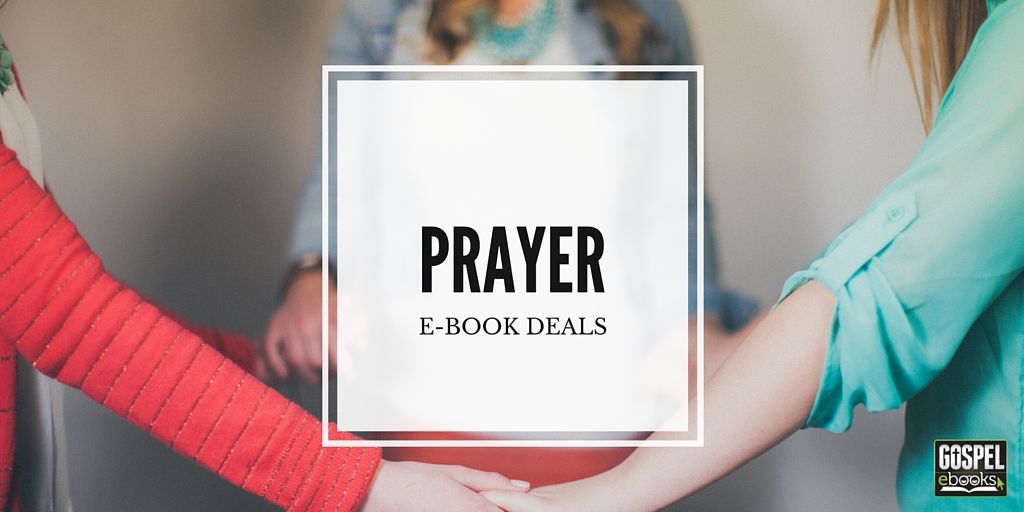 In this grab bag we have 16 e-books ​on Prayer​ which were published by Harvest House Publishers. The prices and sale dates that the publisher has provided are under each ebook cover.
[table "4772" not found /]

---
---
Gospel eBooks is a participant in the Amazon Services LLC Associates Program, an affiliate advertising program designed to provide a means for sites to earn advertising fees by advertising and linking to amazon.com. View our
Privacy Policy
.