---
Join our list
Subscribe to our mailing list and get interesting stuff and updates to your email inbox.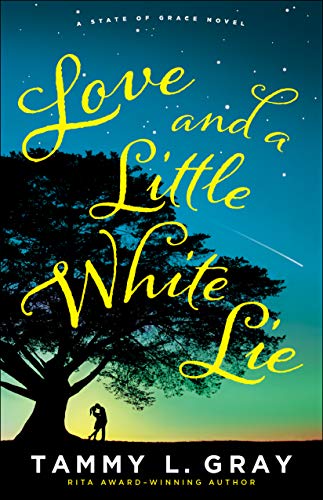 Love and a Little White Lie (State of Grace Book #1)
Author(s): Tammy L. Gray
Publisher: Bethany House Publishers
Price: $1.59

Winner of a 2021 Carol Award
There's a lot of irony in hitting rock bottom
After a heartbreak leaves her reeling, January Sanders is open to anything–including moving into a cabin on her aunt's wedding-venue property and accepting a temporary position at her aunt's church despite being a lifelong skeptic of faith. Choosing to keep her doubts to herself, she's determined to give her all to supporting Grace Community's overworked staff while helping herself move on.
What she doesn't count on is meeting the church's handsome and charming guitarist. It's a match set for disaster, and yet January has no ability to stay away, even if it means pretending to have faith in a God she doesn't believe in.
Only this time, keeping her secret isn't as easy as she thought it would be. Especially when she's constantly running into her aunt's landscape architect, who seems to know everything about her past-and-present sins and makes no apologies about pushing her to deal with feelings she'd rather keep buried.
Torn between two worlds that can't coexist, can January find the healing that's eluded her, or will her resistance to the truth ruin any chance of happiness?
"In this touching inspirational from Gray, a faithless woman gets more than she bargained for as she rebounds from a broken heart. . . . Gray's entertaining tale showcases the power of love and faith in unexpected places."–Publishers Weekly
"Once Jan opens up her heart to God, a family rift starts to mend, and she finds love and a place she belongs. Gray has crafted a sweet story."–Library Journal
"I found this book to be both enjoyable and entertaining. There is quite a bit of well-written humor that is dispersed within the story. The plot is believable, and the characters are realistic. Love and a Little White Lie by Tammy L. Gray is a quick, easy read that would be perfect for reading beside the pool or at the beach. I recommend this book to anyone who enjoys sweet romance novels."–Fresh Fiction
---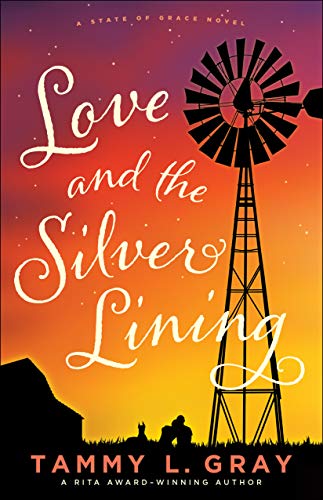 Love and the Silver Lining (State of Grace #2)
Author(s): Tammy L. Gray
Publisher: Bethany House Publishers
Price: $3.99 DEAL EXPIRED


The Romantic Sequel to the 2021 Carol Award-Winning Novel, Love and a Little White Lie
This disaster may be just what she needed.
Darcy Malone's dreams of mission work are dashed on the eve of fulfilling them: The Guatemalan school she was going to teach at has closed, and she's already quit her job and given up her apartment. Stuck in her worst-case scenario, Darcy accepts an unexpected offer to move in with Bryson Katsaros's little sister, despite the years of distrust between her and Bryson, the lead singer in her best friend Cameron's band. But as she meets those close to Bryson, Darcy quickly discovers there is more to him than just his bad-boy persona.
Needing to find a purpose for all her sudden free time, Darcy jumps at the chance to care for and train a group of unruly dogs, with the aim of finding each a home before their bereaved owner returns them to animal control. But it's Darcy herself who will encounter a surprising rescue in the form of love, forgiveness, and learning to let go.
"This lovely second installment of Gray's State of Grace series continues the story of longtime friends Darcy, Bryson, and Cameron. . . .Gray delivers a beautiful illustration of the power found in the courage to forgive and move on despite disappointment and regret. Those who enjoy contemporary inspirational romances should take a look."–Publishers Weekly
Praise for Love and a Little White Lie
"Gray's entertaining tale showcases the power of love and faith in unexpected places."–
Publishers Weekly
"Gray has crafted a sweet story."–Library Journal
---
---
Gospel eBooks is a participant in the Amazon Services LLC Associates Program, an affiliate advertising program designed to provide a means for sites to earn advertising fees by advertising and linking to amazon.com. View our
Privacy Policy
.