---
Join our list
Subscribe to our mailing list and get interesting stuff and updates to your email inbox.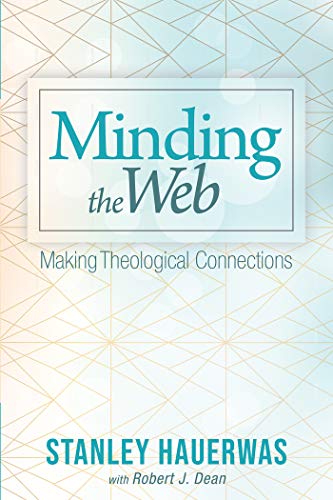 Author(s): Stanley Hauerwas
Publisher: Cascade Books (An Imprint of Wipf and Stock Publishers)
Price: $2.99

For over forty years Stanley Hauerwas has been writing theology that matters. In this new collection of essays, lectures, and sermons, Hauerwas continues his life's work of exploring the theological web, discovering and recovering the connections necessary for the church to bear faithful witness to Christ in our complex and changing times. Hauerwas enters into conversation with a diverse array of interlocutors as he brings new insights to bear on matters theological, delves into university matters, demonstrates how lives matter, and continues in his passionate commitment to the matter of preaching. Essays by Robert Dean illumine the connections that have made Hauerwas's theological web-slinging so significant and demonstrate why Hauerwas's sermons have a crucial role to play in the recovery of a gospel-shaped homiletical imagination.
"The role played by oral performance in Stanley Hauerwas' influence as a theologian and Christian has only recently been noticed. This collection is a game-changer in highlighting how, at root, Hauerwas main aim has been insistently and creatively to say 'Jesus is Lord' out loud and clearly. Robert J. Dean's appreciative yet critical engagement of his preaching offers much to chew on for those interested in thinking about it in robustly theological terms."
–Brian Brock, University of Aberdeen
"Minding the Web is an extraordinary collection that reveals the complexity, beauty and timeliness of Hauerwas. It invites us to once again drink deeply from the well that is Hauerwas. As you read, prepare yourself to be unsettled only to have your imagination gripped by the world as it is under Jesus as Lord."
–David Fitch, author of Faithful Presence
"Working in partnership with Robert Dean, Stanley Hauerwas has given us yet another wonderful example of how theology and preaching cannot be divided if both are to serve the church's worship and service of God. Following the lead of both Karl Barth and Dietrich Bonhoeffer, Hauerwas and Dean not only tell but show how the work of theology and preaching need each other in order to be intelligible as Christian speech. Minding the Web is a timely book that reconnects preachers with theologians and theologians with preachers for the sake of the gospel that is the very source of their life and work."
–Michael Pasquarello III, Fuller Theological Seminary
Stanley Hauerwas is Gilbert T. Rowe Professor Emeritus of Divinity and Law at Duke University. His books include Hannah's Child: A Theologian's Memoir and With the Grain of the Universe.
Robert J. Dean is an Associate Professor of Theology and Ethics at Providence Theological Seminary in Otterburne, Manitoba.
---
---
Gospel eBooks is a participant in the Amazon Services LLC Associates Program, an affiliate advertising program designed to provide a means for sites to earn advertising fees by advertising and linking to amazon.com. View our
Privacy Policy
.