---
Join our list
Subscribe to our mailing list and get interesting stuff and updates to your email inbox.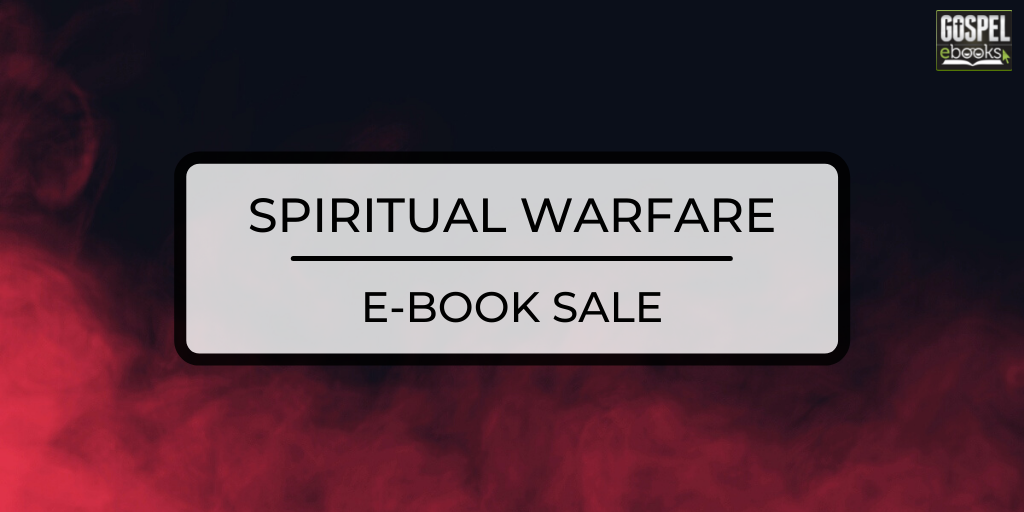 In this grab bag, we have 5 e-books on spiritual warfare. The prices and sale dates that they have provided are under each e-book cover.

---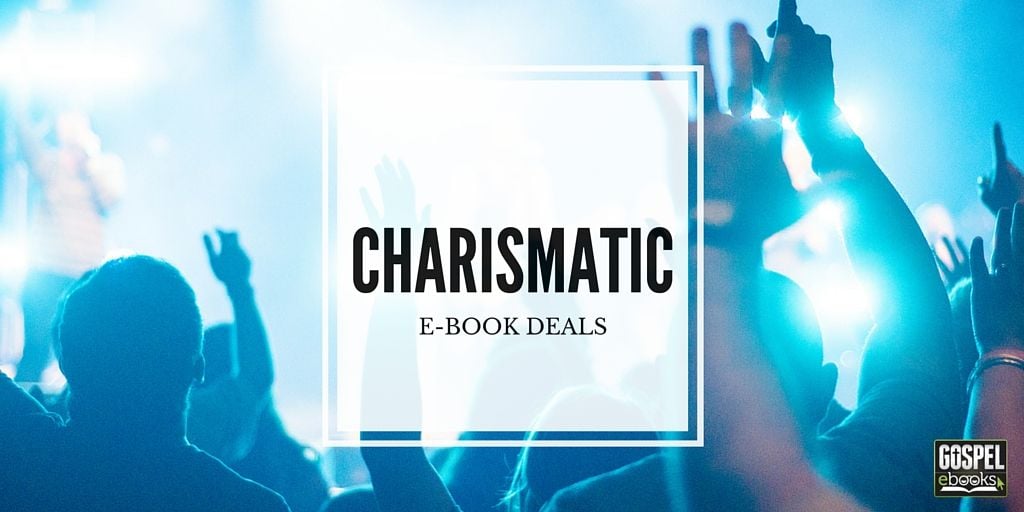 In this grab bag, we have 6 spiritual warfare & charismatic e-books. The prices and sale dates that they have provided are under each book cover.

---
In this grab bag, we have 6 e-books from Reformation Heritage. The prices and sale dates that they have provided are under each book cover.
[table "4814" not found /]

---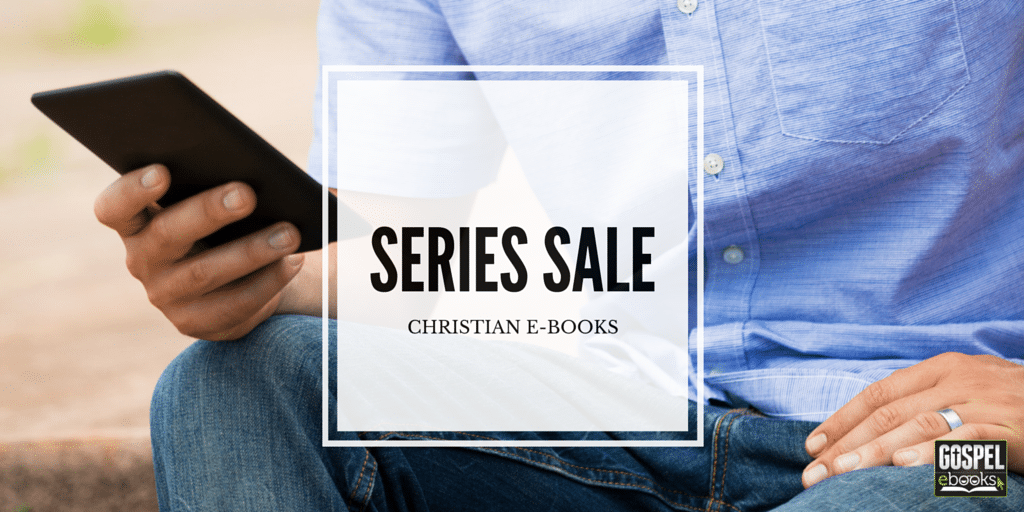 In this grab bag we have 5 e-books from the LifeGuide Bible Study Series which were published by Intervarsity Press. The prices and sale dates that the publisher has provided are under each ebook cover.
[table "4696" not found /]
---
Author(s): Brian Borgman & Rob Ventura
Publisher: Reformation Heritage Books
Price: $2.99

Authors:
Brian Borgman is the founding pastor of Grace Community Church in Minden, NV. He has written articles for The Southern Baptist Theological Journal, Reformation and Revival Journal and the Gospel Coalition. He has also written, My Heart For Thy Cause (Mentor, 2002) and Feelings and Faith (Crossway, 2009). He holds degrees from Biola University, Western Seminary, and Westminster Seminary.
Rob Ventura is one of the pastors of Grace Community Baptist Church of North Providence, Rhode Island. He is a contributing author and blogger for Reformation 21 the online magazine of the Alliance of Confessing Evangelicals and co-authored A Portrait of Paul on Reformation Heritage Books (2010). He has written articles for The Founders Journal and The Journal of Modern Ministry. He was also the editor of Greg Nichols' book on Covenant Theology (Solid Ground Christian Books). He is a graduate of Reformed Baptist Seminary SC.
Endorsements:
"Spiritual Warfare is thoughtful, biblical, theological, accessible, and impactful. The book is exegetical and expository without feeling like a commentary or running homily. In it, authors Borgman and Ventura make much of Christ and what He has done without negating the reality of our adversary and the real danger he presents, as well as our call to faith, righteousness, prayer, and perseverance that flows directly from our Savior's finished work. What a timely, refreshing, encouraging, convicting, and empowering book! I can't wait to get it in front of our people." — Voddie Baucham Jr. serves as pastor of preaching at Grace Family Baptist Church in Spring, Texas, and is the author of Family Shepherds.
---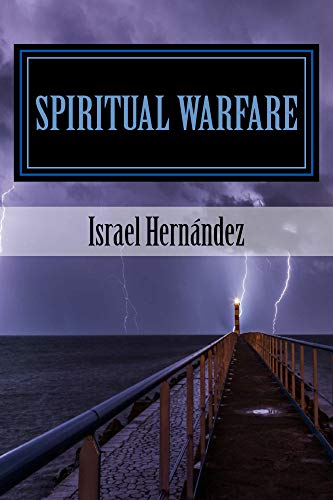 Author(s):
Israel Hernández
Publisher:
 N/A
Price:
 $4.99
This book is designed to assist you in your spiritual growth and guarantees your victory in Spiritual Warfare if you follow what the Word of God teaches. I have experienced firsthand the power of God in the strongest moments in Spiritual Warfare and He has given me victory every time I do it His way. In times when I tried to fight from my own strength and knowledge, I was defeated terribly.
I am the vine, ye are the branches: He that abideth in me, and I in him, the same bringeth forth much fruit: for without me ye can do nothing.
(John 15:5 KJV)
There is nothing better than to obey God and live in His will because nothing will go wrong if He is the one leading. Putting God first in our lives is crucial to living a life of peace and victory. Put into practice the recommendations in this book, they are totally Biblical and have been a blessing in my life. There are no shortcuts or magic cures to overcome the kingdom of darkness. We must put into action everything that God has given us and what he has taught us.
---
Author(s): Joel R. Beeke
Publisher: Reformation Heritage Books
Price: $2.99

If you are a true believer, Satan hates you because you bear the image of Christ and because you were snatched from his power. You deserted Satan, and he wants you back. He wants to sift you like wheat. While we should not overestimate Satan's power, to our peril we underestimate an enemy who is living, intelligent, resourceful, and cunning.
Every Christian is in a battle that is fierce, spiritual, and necessary between the kingdom of darkness and the kingdom of the Lord Jesus Christ. We need to know the enemy—his personality, his strategies, his weaknesses, and his defeat at Calvary and his final judgment.
In a day when society has in many ways placed itself under Satan's rule, when Satanism is flourishing in Western nations, when certain branches of the church are preoccupied with "deliverance ministries," and when others deny the devil's existence, Fighting Satan is a sober, practical perspective on this vital subject. Joel R. Beeke states, "We must know our enemy. . . . We must know how to withstand him and what spiritual weapons to take up against him. We must defeat him by faith through lives that bear fruit and spread the truth." (more…)
---
---
Gospel eBooks is a participant in the Amazon Services LLC Associates Program, an affiliate advertising program designed to provide a means for sites to earn advertising fees by advertising and linking to amazon.com. View our
Privacy Policy
.