---
Join our list
Subscribe to our mailing list and get interesting stuff and updates to your email inbox.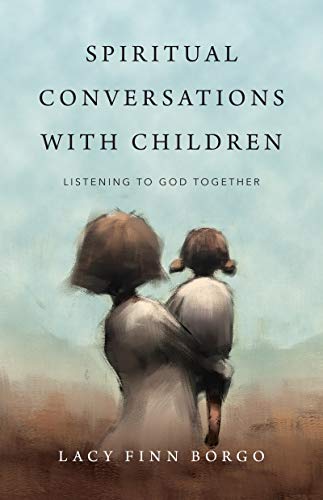 Author(s): Lacy Finn Borgo
Publisher: Intervarsity Press
Price: $3.99

We are born into this world with a natural longing to connect to God and other human beings. When children have a listening companion who hears, acknowledges, and encourages their early experiences with God, it creates a spiritual footprint that shapes their lives. How can we increase our capacity to engage children in spiritual conversations?
In this book Lacy Finn Borgo draws on her own experience of practicing spiritual direction with children. She offers an overview of childhood spiritual formation and introduces key skills for engaging conversation―posture, power, and patterns―from a Christ-centered perspective.
"When we are fully present and open to another, we will be changed," Borgo writes. "Indeed, as you listen to God with a child, the child will lead you into a fuller experience of God's love and acceptance."
In this book you'll find:
Sample interactive dialogues with children
Ideas for engaging children with play, art, and movement
Prayers to use together
Whether you are a parent or grandparent, pastor or spiritual director, you will find this to be a friendly guide into deeper ways of listening.
---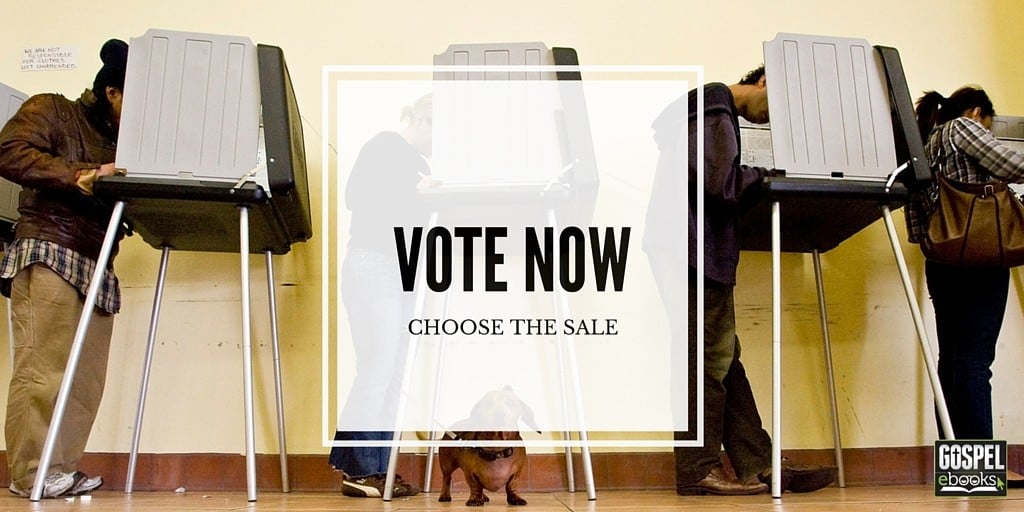 Gospel e-books is working together with Christian publishers to allow you to choose what e-books you'd like to have discounted. Cast your vote below and the book with the most votes in each poll will be placed on sale soon after. If there are less than 100 total votes in a particular poll, the winning book will not be discounted.
---
---
Book details:
Kregel: Into His Presence: A Theology of Intimacy with God by Tim Anderson vs. Praying the Attributes of God: A Guide to Personal Worship Through Prayer by Rosemary Jensen
Intervarsity Press: The Spiritually Vibrant Home: The Power of Messy Prayers, Loud Tables, and Open Doors by Don Everts vs. Spiritual Conversations with Children: Listening to God Together by Lacy Finn Borgo
Cruciform Press: Christ in the Chaos: How the Gospel Changes Motherhood by Kimm Crandall vs. The Organized Heart: A Woman's Guide to Conquering Chaos Kindle by Staci Eastin
New Leaf: Flood Legends by Charles Martin vs. Flood by Design (Design Series) by Mike Oard
Good Book Company: Passion: How Christ's Final Day Changes Your Every Day by Mike McKinley vs. To Seek and to Save: Daily Reflections on the Road to the Cross by Sinclair B Ferguson
Crossway: J-Curve: Dying and Rising with Jesus in Everyday Life by Paul E. Miller vs. Suffering: Gospel Hope When Life Doesn't Make Sense by Paul David Tripp
Christian Focus: Athanasius of Alexandria: His Life and Impact by Peter Barnes vs. Patrick of Ireland: His Life and Impact by Michael A. G. Haykin
---
---
Gospel eBooks is a participant in the Amazon Services LLC Associates Program, an affiliate advertising program designed to provide a means for sites to earn advertising fees by advertising and linking to amazon.com. View our
Privacy Policy
.