---
Join our list
Subscribe to our mailing list and get interesting stuff and updates to your email inbox.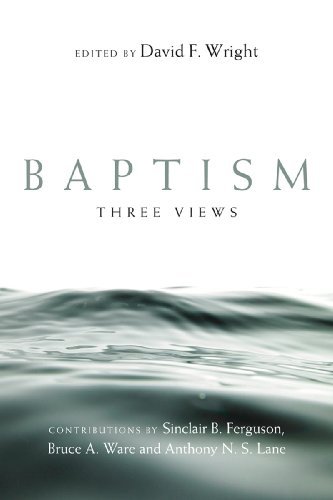 Author(s):
David F. Wright
Publisher:
Intervarsity Press
Price:
$2.99
(Nov 3-4)
The Christian church confesses "one baptism." But the church's answers to how, whom and when to baptize, and even what it means or does, are famously varied. This book provides a forum for thoughtful proponents of three principal evangelical views to state their case, respond to the others, and then provide a summary response and statement. Sinclair Ferguson sets out the case for infant baptism, Bruce Ware presents the case for believers' baptism, and Anthony Lane argues for a mixed practice.
As with any good conversation on a controversial topic, this book raises critical issues, challenges preconceptions and discloses the soft points in each view. Evangelicals who wish to understand better their own church's practice or that of their neighbor, or who perhaps are uncertain of their own views, will value this incisive book.
---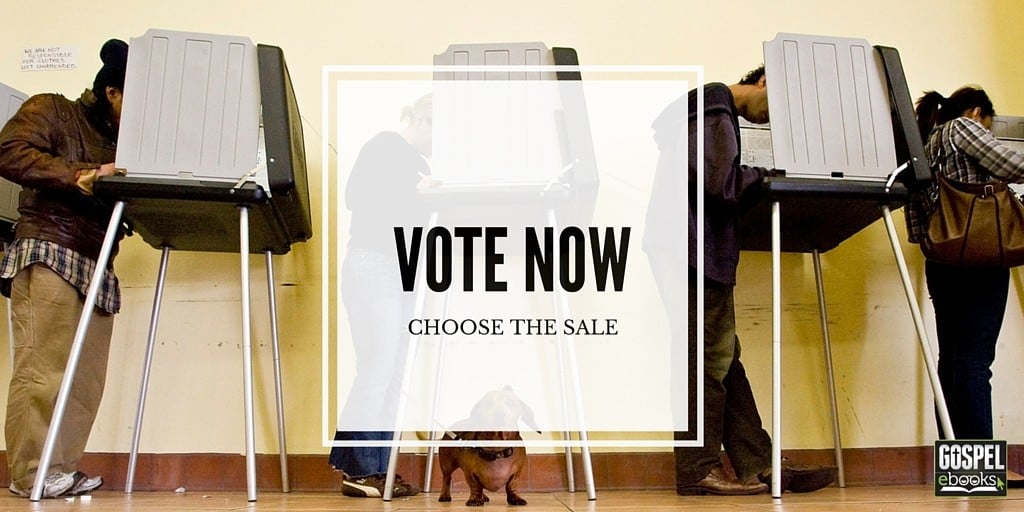 Gospel e-books is working together with Christian publishers to allow you to choose what e-books you'd like to have discounted. Cast your vote below and the book with the most votes in each poll will be placed on sale soon after. If there are less than 100 total votes in a particular poll, the winning book will not be discounted.
---
---
Book details:
Kregel: Philippians & Colossians (Ironside Expository Commentaries) by H. A. Ironside vs. 1 and 2 Timothy, Titus, and Philemon (Ironside Expository Commentaries) by H. A. Ironside
Intervarsity Press: Christian Ethics: Four Views (Spectrum Multiview Book Series) by Steve Wilkens vs. Evangelical Theological Method: Five Views (Spectrum Multiview Book Series) by Stanley E. Porter
Cruciform Press: Innocent Blood: Challenging the Powers of Death with the Gospel of Life by John Ensor vs. Inheritance of Tears: Trusting the Lord of Life When Death Visits the Womb by Jessalyn Hutto
New Leaf: The New Weather Book (Wonders of Creation) by Michael Oard vs. Global Warming by Jay Auxt & William Curtis III
Good Book Company: Luke 1-12 For You: For reading, for feeding, for leading (God's Word for You) by Mike McKinley vs. Luke 12-24 For You: For reading, for feeding, for leading (God's Word For You Book 14) by Mike McKinley
Crossway: Joseph and the Gospel of Many Colors: Reading an Old Story in a New Way by Voddie Baucham Jr. vs. Joseph: A Story of Love, Hate, Slavery, Power, and Forgiveness by John Lennox
Christian Focus: Gender Ideology: What Do Christians Need to Know? by Sharon James vs. Rewriting Gender?: You, Your Family, Transgenderism and the Gospel by David Martin
---
---
Gospel eBooks is a participant in the Amazon Services LLC Associates Program, an affiliate advertising program designed to provide a means for sites to earn advertising fees by advertising and linking to amazon.com. View our
Privacy Policy
.