---
Join our list
Subscribe to our mailing list and get interesting stuff and updates to your email inbox.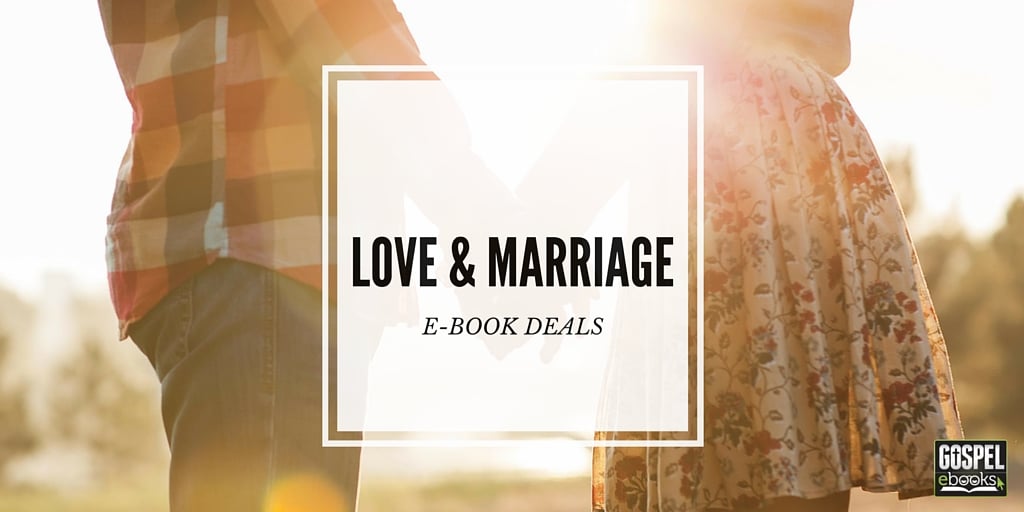 In this grab bag, we have 5 e-books on love and marriage. The prices and sale dates that they have provided are under each e-book cover.

---
Author(s): Kate Hurley
Publisher: Harvest House Publishers
Price: $0.99  (Ends July 21)


Will I always be lonely if I end up alone?
You thought you'd be married by now, but you're not. Even though your friends in relationships love to tell you that singleness is a gift, this gift comes with its share of fear, grief, and still-to-be-answered prayers.
Life coach and singer-songwriter Kate Hurley has been there, and now she encourages you to open yourself to new opportunities and relationships of all varieties. Getting Naked Later will help you…
find a family in your friends, church, and community
stop viewing the pursuit of a partner as a formula that demands a solution
hand over control of your life to God, finding peace in the knowledge that He has a plan for you
You don't need to give up on romance, but you also don't need to live on standby, expecting someone else to give your life meaning. Learn how to stop waiting and start embracing your life—right where you are.
This is an expanded edition of the previously released book Cupid is a Procrastinator.
---
Author(s): Gregory Coles
Publisher: Intervarsity Press
Price: $3.99 (Ends May 1)


In an age where neither society nor the church knows what to do with gay Christians, Greg Coles tells his own story.
Let's make a deal, you and me. Let's make promises to each other.
I promise to tell you my story. The whole story. I'll tell you about a boy in love with Jesus who, at the fateful onset of puberty, realized his sexual attractions were persistently and exclusively for other guys. I'll tell you how I lay on my bed in the middle of the night and whispered to myself the words I've whispered a thousand times since:
"I'm gay."
I'll show you the world through my eyes. I'll tell you what it's like to belong nowhere. To know that much of my Christian family will forever consider me unnatural, dangerous, because of something that feels as involuntary as my eye color. And to know that much of the LGBTQ community that shares my experience as a sexual minority will disagree with the way I've chosen to interpret the call of Jesus, believing I've bought into a tragic, archaic ritual of self-hatred.
But I promise my story won't all be sadness and loneliness and struggle. I'll tell you good things too, hopeful things, funny things, like the time I accidentally came out to my best friend during his bachelor party. I'll tell you what it felt like the first time someone looked me in the eyes and said, "You are not a mistake." I'll tell you that joy and sorrow are not opposites, that my life has never been more beautiful than when it was most brokenhearted.
If you'll listen, I promise I'll tell you everything, and you can decide for yourself what you want to believe about me.
---
---
Gospel eBooks is a participant in the Amazon Services LLC Associates Program, an affiliate advertising program designed to provide a means for sites to earn advertising fees by advertising and linking to amazon.com. View our
Privacy Policy
.