---
Join our list
Subscribe to our mailing list and get interesting stuff and updates to your email inbox.
Author(s):
William Cutrer & Sandra Glahn
Publisher:
Kregel Publications
Price:
$2.99
(Feb 1-2)
Expert, biblical answers to tough questions
Every couple has those questions they don't know how or whom to ask! Sexual Intimacy in Marriage discusses the basics, like the definition of marriage, and the not-so-basic topics, such as achieving sexual pleasure and biblically "OK" sexual activity. It addresses real people in the real world–without compromising God's wonderful purpose and design for his gift of sex.
This highly acclaimed, medically and biblically accurate book extensively covers sex in marriage with a sensitivity and frankness that every couple will appreciate. With over 100,000 copies in print, and now in its fourth edition, this best-selling biblically based book for nearly-weds, newly-weds, and truly-weds is the gold standard for Christian intimacy guides.
"Has greatly benefited our own family and marriage relationship. . . . Marvelously blends the glory of sex with the reality of life."
–Dr. Tony and Lois Evans
---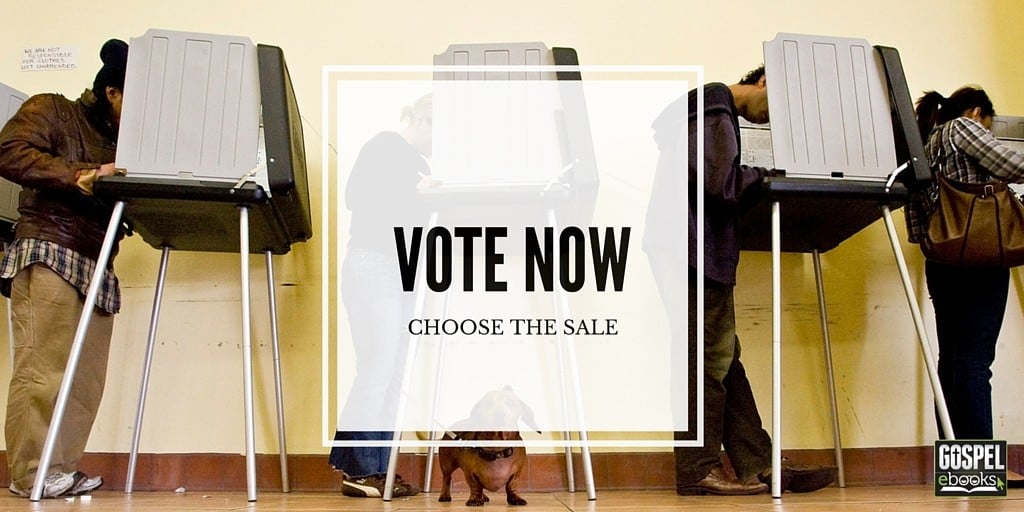 Gospel e-books is working together with Christian publishers to allow you to choose what e-books you'd like to have discounted. Cast your vote below and the book with the most votes in each poll will be placed on sale soon after. If there are less than 100 total votes in a particular poll, the winning book will not be discounted.
---
---
Book details:
Kregel: Sexual Intimacy in Marriage by William Cutrer & Sandra Glahn vs. Your Marriage, God's Mission by Clint & Penny A. Bragg
Intervarsity Press: We Become What we Worship: A Biblical Theology Of Idolatry by G.K. Beale vs. Why Church History Matters: An Invitation to Love and Learn from Our Past by Robert F. Rea
Cruciform Press: Contend: Defending the Faith in a Fallen World by Aaron Armstrong vs. Awaiting a Savior: The Gospel, the New Creation, and the End of Poverty by Aaron Armstrong
New Leaf: Walking Through Shadows: Finding Hope in a World of Pain by Ken Ham & Carl Wieland vs. How Could A Loving God by Ken Ham
Good Book Company: Deeper Still: Finding Clear Minds and Full Hearts through Biblical Meditation by Linda Allcock vs. Can I Really Trust the Bible?: And Other Questions about Scripture, Truth and How God Speaks (Questions Christians Ask) by Barry Cooper
Crossway: Church Membership: How the World Knows Who Represents Jesus by Jonathan Leeman vs. Church Discipline: How the Church Protects the Name of Jesus by Jonathan Leeman
Christian Focus: Curing the Heart: A Model for Biblical Counselling by William Hines & Howard Eyrich vs. Pursuing a Heart of Wisdom: Counselling Teenagers Biblically by John C. Kwasny
David C. Cook: The Cross Before Me: Reimagining the Way to the Good Life by Rankin Wilbourne & Brian Gregor vs. Union with Christ: The Way to Know and Enjoy God by Rankin Wilbourne
---
---
Gospel eBooks is a participant in the Amazon Services LLC Associates Program, an affiliate advertising program designed to provide a means for sites to earn advertising fees by advertising and linking to amazon.com. View our
Privacy Policy
.