---
Join our list
Subscribe to our mailing list and get interesting stuff and updates to your email inbox.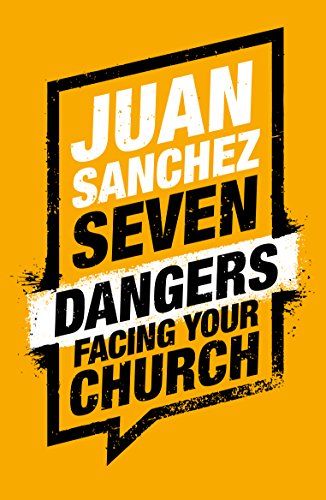 Author(s):
Juan Sanchez
Publisher:
The Good Book Company
Price:
$2.99
(Oct 7-8)
Our culture is changing, and the church seems to be under increasing pressure.
But these dangers are not new—and God's word shows us how to meet them head on. In this book, discover how Jesus' messages to seven first-century churches in Revelation 2 – 3 is his message to your church today too.
Chapter by chapter, seasoned pastor Juan Sanchez opens up each Bible passage with warmth and clarity. He offers helpful historical details on circumstances faced by the early church, and pushes you to ask the hard questions about your own church and ministry in the light of each message. He turns the tables to show that the most deadly dangers come from within the church, not from outside of it.
But more than anything, this book will help the stressed and the struggling to fix their eyes on the risen and reigning Lord Jesus—who holds your local church in his hands.
This is a book for every pastor and elder, and anyone committed to playing their part in helping their local church thrive in an increasingly hostile environment. Together, you can live as Christ's faithful, hope-filled people in a changing culture.
---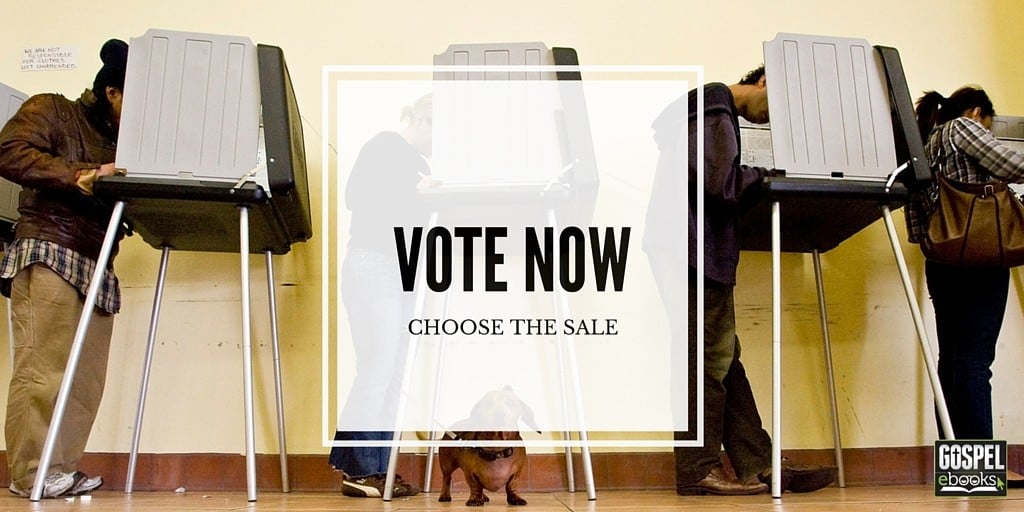 Gospel e-books is working together with Christian publishers to allow you to choose what e-books you'd like to have discounted. Cast your vote below and the book with the most votes in each poll will be placed on sale soon after. If there are less than 100 total votes in a particular poll, the winning book will not be discounted.
---
---
Book details:
Kregel: Hebrews (Ironside Expository Commentaries) by H. A. Ironside vs. James and 1 and 2 Peter (Ironside Expository Commentaries) by H. A. Ironside
Intervarsity Press: The Myth of the American Dream: Reflections on Affluence, Autonomy, Safety, and Power by D. L. Mayfield vs. Unsettling Truths: The Ongoing, Dehumanizing Legacy of the Doctrine of Discovery by Mark Charles
Cruciform Press: Good News About Satan: A Gospel Look a Spiritual Warfare by Bob Bevington vs. The Most Encouraging Book on Hell Ever by Thor Ramsey
New Leaf: The Great Turning Point: The Church's Catastrophic Mistake on Geology by Terry Mortenson vs. The Geology Book (Wonders of Creation) by John D Morris
Good Book Company: Gospel DNA: 21 ministry values for growing churches by Richard Coekin vs. Seven Dangers Facing Your Church by Juan Sanchez
Crossway: Reading the Bible Supernaturally: Seeing and Savoring the Glory of God in Scripture by John Piper vs. Why I Love the Apostle Paul: 30 Reasons by John Piper
Christian Focus: Training: How Do I Grow as A Christian? (First Steps) by Isaac Adams vs. Church – Do I Have to Go? (First Steps) by Garrett Kell
---
---
Gospel eBooks is a participant in the Amazon Services LLC Associates Program, an affiliate advertising program designed to provide a means for sites to earn advertising fees by advertising and linking to amazon.com. View our
Privacy Policy
.