---
Join our list
Subscribe to our mailing list and get interesting stuff and updates to your email inbox.
Author(s): Josh McDowell & Sean McDowell
Publisher: Thomas Nelson
Price: $4.99 (Aug 9-11)


Equip yourself to present and defend the claims of the Christian faith.
The truth of the Bible doesn't change, but its critics do. Now with his son Sean McDowell, Josh McDowell has updated and expanded the modern apologetics classic for a new generation. Evidence That Demands a Verdict provides expansive defense of Christianity's core truths and thoughtful responses to the Bible's most difficult and extraordinary passages. It invites readers to bring their doubts and doesn't shy away from the tough questions.
Topics and questions are covered in four parts:
Evidence for the Bible
Evidence for Jesus
Evidence for the Old Testament
Evidence for Truth
Serving as a go-to reference for even the toughest questions, Evidence that Demands a Verdict continues to encourage and strengthen millions by providing Christians the answers they need to defend their faith against the harshest critics and skeptics.
Evidence That Demands a Verdict was the winner of the 2018 ECPA Christian Book award for Bible Reference Works.
---
In this grab bag, we have 6 e-books from David C. Cook. The prices and sale dates that they have provided are under each book cover.

---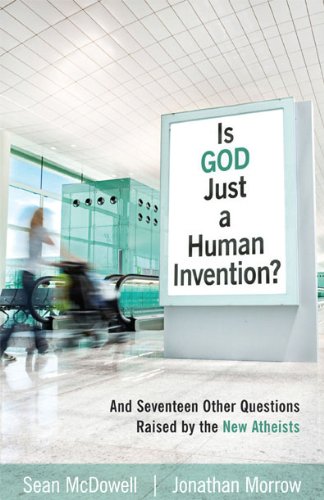 Author(s):
Sean McDowell & Jonathan Morrow
Publisher:
Kregel Publications
Price:
$2.99
 (May 3-4)
Sean McDowell and Jonathan Morrow have penned an accessible yet rigorous look at the arguments of the New Atheists. Writing from a distinctively Christian perspective, McDowell and Morrow lay out the facts so that the emerging generation can make up their own mind after considering all the evidence.
---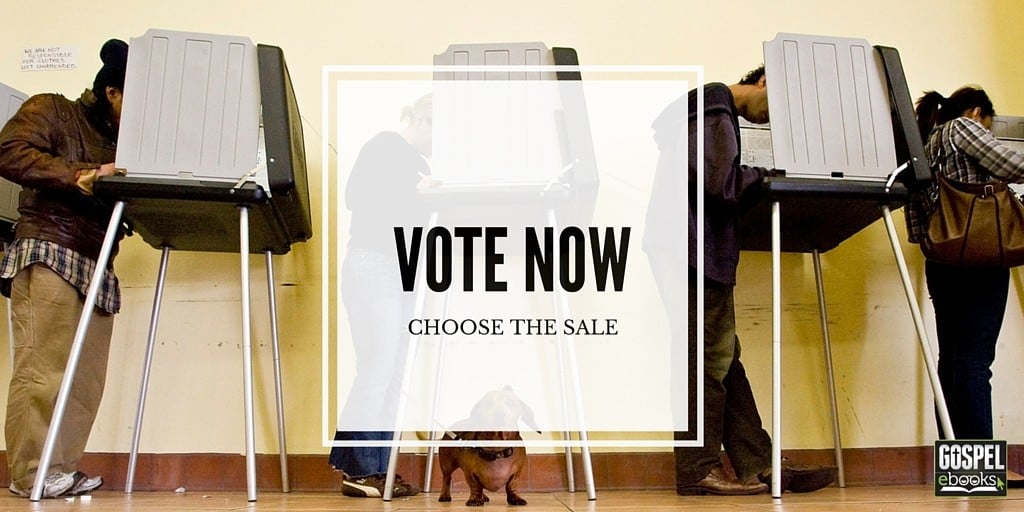 Gospel e-books is working together with Christian publishers to allow you to choose what e-books you'd like to have discounted. Cast your vote below and the book with the most votes in each poll will be placed on sale soon after. If there are less than 100 total votes in a particular poll, the winning book will not be discounted.
---
---
Book details:
Kregel: Is God Just a Human Invention? by Sean McDowell & Jonathan Morrow vs. Urban Apologetics by Christopher W. Brooks
Intervarsity Press: The Dust of Death: The Sixties Counterculture and How It Changed America Forever (The IVP Signature Collection) by Os Guinness vs. The Singer: A Classic Retelling of Cosmic Conflict (The IVP Signature Collection) by Calvin Miller
New Leaf: The Big Argument: Does God Exist? by John Ashton & Michael Westacott vs. Inside the Nye/Ham Debate  by Ken Ham & Bodie Hodge
Good Book Company: Hoping for Happiness: Turning Life's most elusive Feeling into Lasting Reality by Barnabas Piper vs. The Pastor's Kid: What it's Like and How to Help by Barnabas Piper
Crossway: Faith. Hope. Love.: The Christ-Centered Way to Grow in Grace by Mark Jones vs. Living for God: A Short Introduction to the Christian Faith by Mark Jones
Christian Focus: Crown of Thorns: Connecting Kingdom and Cross by Tim Chester vs. The Cost of the Kingdom by Elliot Tepper
David C. Cook: The Power of Belonging: Discovering the Confidence to Lead with Vulnerability by Will Van der Hart vs. Top Ten Ways to Be a Great Leader by Hans Finzel
---
---
In this grab bag, we have 6 e-books on Apologetics. The prices they have provided are under each e-book cover.

---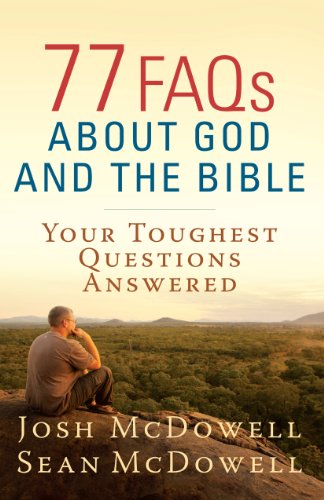 Author(s):
Josh McDowell & Sean McDowell
Publisher:
Harvest House Publishers
Price:
$2.99 
 (May 21-22)
Real-life, on-the-street Christian apologetics is what readers expect from Josh McDowell. Here, he and his son, Sean, reflect their ongoing research and close engagement with our culture in answers to classic questions such as…
Is there scientific proof God exists?
How can a loving God send people to hell?
Why does God allow suffering?
Is the New Testament historically reliable?
Aren't there errors and contradictions in the Bible?
…and questions that arise from today's culture:
If God is so loving, why can't he be more tolerant of sin?
Is God sexist?
Is religion the real cause of violence in the world?
How can teachings from the ancient cultures of the Bible be relevant to our culture?
What's the difference between the Bible and the Koran?
77 FAQs offers the concise, accessible presentations that readers want and need in an apologetic resource—answers they'll turn to for help in everyday life.
---
---
Gospel eBooks is a participant in the Amazon Services LLC Associates Program, an affiliate advertising program designed to provide a means for sites to earn advertising fees by advertising and linking to amazon.com. View our
Privacy Policy
.