---
Join our list
Subscribe to our mailing list and get interesting stuff and updates to your email inbox.
Author(s):
Sam Serio
Publisher:
Kregel Publications
Price:
$2.99
(Oct 19-20)
Today's church has sadly failed to minister to men and women deeply affected by porn, abortion, rape, casual sex, a sexless marriage, same-sex attraction, or childhood sexual abuse. Church leaders know these broken people sit in their pews. What they don't know is what to say to them. Those who would speak out directly from the pulpit worry that they will be unwise or insensitive, whatever their intent to the contrary. They may even fear being fired and losing their ministry altogether.
The truth is that seminary curriculums rarely prepare preachers to talk about sex in their sermons. Despite the pervasiveness of sexual wounds in the church, preachers tend to either ignore them and say nothing or abhor them without nuance and condemn. Sam Serio posits a powerful and necessary middle ground: preaching that offers forgiveness, transformation, and restoration.
Sensitive Preaching to the Sexually Hurting is a ready-to-use resource written from a preaching perspective. Serio examines the causes and consequences of the seven most difficult sexual issues of today. Moreover, he provides appropriate wording to use in crafting sermons, along with corresponding Scripture texts. He examines how preachers can prepare their churches, their hearts, and their sermons for the topic, and how these can all work together to build a healthier future for their congregations and the wider church body.
---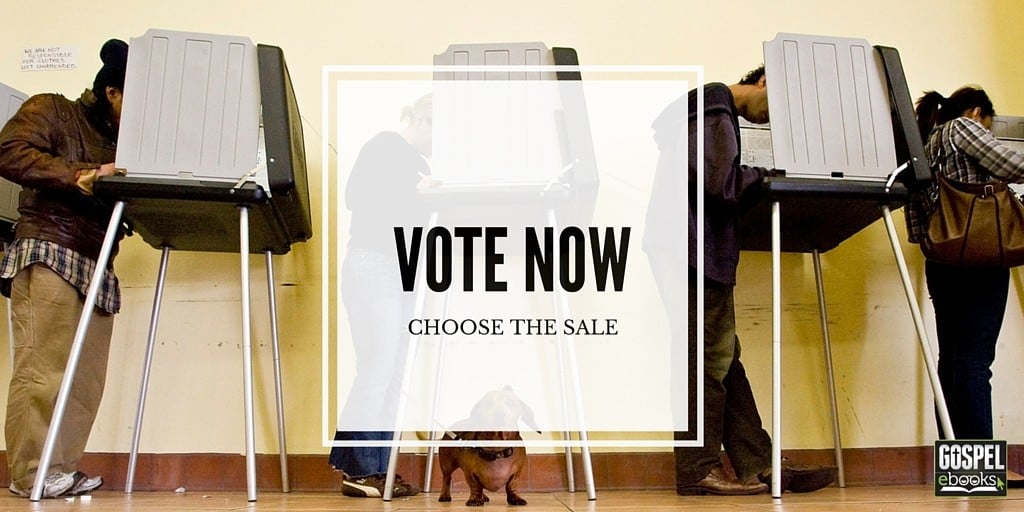 Gospel e-books is working together with Christian publishers to allow you to choose what e-books you'd like to have discounted. Cast your vote below and the book with the most votes in each poll will be placed on sale soon after. If there are less than 100 total votes in a particular poll, the winning book will not be discounted.
---
---
Book details:
Kregel: Protecting Your Church Against Sexual Predators: Legal FAQs for Church Leaders by Voyle A. Glover Esq. vs. Sensitive Preaching to the Sexually Hurting by Sam Serio
Intervarsity Press: Essential Eschatology: Our Present and Future Hope by John E. Phelan Jr. vs. The Last Things (Contours of Christian Theology) by David Höhne
Cruciform Press: Can I Smoke Pot?: Marijuana in Light of Scripture by Tom Breeden & Mark Ward vs. Does God Listen to Rap?: Christians and the World's Most Controversial Music by Curtis Allen
New Leaf: Jesus Unmasked: The Truth Will Shock You by Todd Friel vs. Stressed Out: A Practical, Biblical Approach to Anxiety by Todd Friel
Good Book Company: Living in the Light: Money, Sex and Power by John Piper vs. Eternity Changes Everything: How to live now in the light of your future (Live Different) by Stephen Witmer
Crossway: Christian Worldview by Herman Bavinck vs. Rethinking Worldview: Learning to Think, Live, and Speak in This World by J. Mark Bertrand
Christian Focus: Living with the Living God (Grace Essentials) by John Owen & George Smeaton vs. Christian Freedom (Grace Essentials) by Samuel Bolton
---
---
Gospel eBooks is a participant in the Amazon Services LLC Associates Program, an affiliate advertising program designed to provide a means for sites to earn advertising fees by advertising and linking to amazon.com. View our
Privacy Policy
.