---
Join our list
Subscribe to our mailing list and get interesting stuff and updates to your email inbox.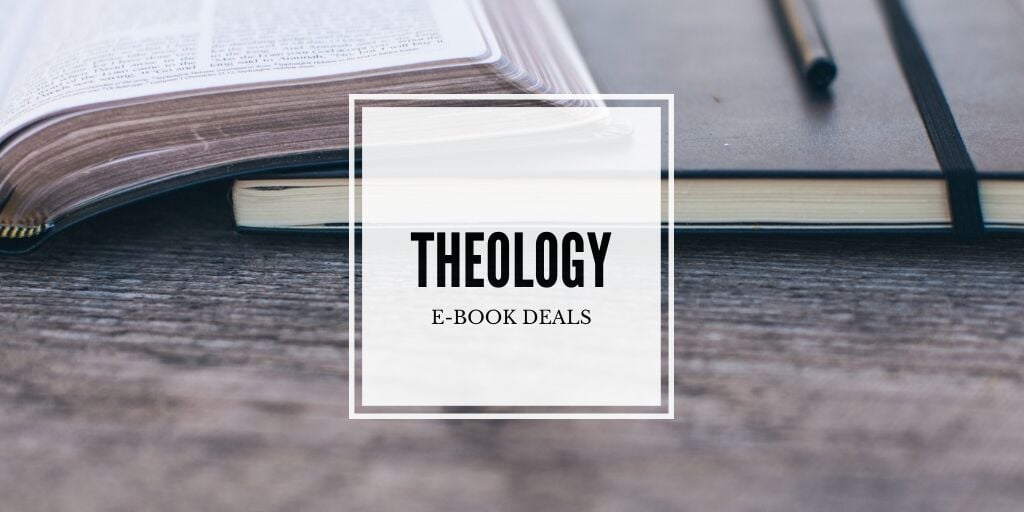 In this grab bag, we have 4 e-books on theology. The prices and sale dates that they have provided are under each book cover.

---
Gospel e-books is working together with Christian publishers to allow you to choose what e-books you'd like to have discounted. Cast your vote below and the book with the most votes in each poll will be placed on sale soon after. If there are less than 100 total votes in a particular poll, the winning book will not be discounted.
---
---
Book details:
Kregel: Christian Jihad: Two Former Muslims Look at the Crusades and Killing in the Name of Christ by Ergun & Emir Caner vs. More Than a Prophet: An Insider's Response to Muslim Beliefs About Jesus & Christianity by Emir Fethi Caner
Crossway: Girl Talk: Mother-Daughter Conversations on Biblical Womanhood by Carolyn Mahaney & Nicole Mahaney Whitacre  vs. Treasuring Christ When Your Hands Are Full: Gospel Meditations for Busy Moms by Gloria Furman
New Leaf: 4 Days to a forever Marriage by Gary Smalley & Norma Smalley vs. Today is Your Best Day by Roy Lessin
Intervarsity Press: Here in Spirit: Knowing the Spirit Who Creates, Sustains, and Transforms Everything by Jonathan K. Dodson vs. Beyond Awkward: When Talking About Jesus Is Outside Your Comfort Zone by Beau Crosetto
Christian Focus: Resilient: How 2 Timothy teaches us to bounce back in Christian Leadership by John Benton vs. Mea Culpa: Learning from Mistakes in the Ministry by Kyle McClellan
Moody Publishers: On Being a Pastor: Understanding Our Calling and Work by Derek J. Prime & Alistair Begg vs. On Pastoring: A Short Guide to Living, Leading, and Ministering as a Pastor
by H.B. Charles Jr.
Reformation Heritage: Sing a New Song: Recovering Psalm Singing for the Twenty-First Century by Joel R. Beeke and Anthony Selvaggio vs. The Day of Worship: Reassessing the Christian Life in Light of the Sabbath by Ryan McGraw
---
Author(s): Ryan McGraw
Publisher: Reformation Heritage Books
Price: $2.99

Table of Contents:
Introduction
1. The General Importance of Sabbath
2. The Importance of God's Day of Worship
3. The Presuppositions of Isaiah 58:13–14
4. Revisiting Isaiah 58:13–14
5. Worldliness
6. What Is Missing?
7. The Reformed Application of the Law
8. Some General Practical Observations
9. Legalism?
10. The Eternal Sabbath
Appendix 1: Warfield on Foundations of the Sabbath
Appendix 2: Review of Jay Adams's Keeping the Sabbath Today?
Author:
Ryan M. McGraw is pastor of Grace Presbyterian Church in Conway, South Carolina.
Endorsements:
"In the last fifteen years, there has been renewed interest in the nature and purpose of the fourth commandment and what many refer to as the Puritan Sabbath. By God's grace a conversation has begun that is helping many come to a fuller appreciation for and use of the Lord's Day. Pastor Ryan McGraw's voice in the conversation needs to be heard. As he says, 'I have sought to address what I believe to be the primary underlying issues behind the widespread neglect of the Sabbath day.' Pastor McGraw's book is chock-full of biblical insights, freshly applied to the issue of the Christian Sabbath. I have been helped by the book and know that each one who reads it will be as well." — Joseph A. Pipa Jr., President, Greenville Presbyterian Theological Seminary
"Far too many Christians only believe in nine commandments. The command to keep a day of rest on which to worship our triune covenant Lord is deemed as irrelevant or no longer binding. Providing helpful exegesis and theological consideration, Ryan McGraw gives the church important reasons to recover the abiding validity and necessity of the fourth commandment. Far from being legalistic, McGraw's treatment encourages all Christians to find worship, rest, and a foretaste of heaven to come on each and every Lord's Day." — J. V. Fesko, Academic Dean and Associate Professor of Systematic Theology Westminster Seminary California
"Ryan McGraw has written a very fresh pastoral teaching on Sabbath observance in his new book, The Day of Worship. He gives us important principles from Scripture for understanding the Christian Sabbath. The book is convincing in its argument that much of what lies behind a dislike of the Sabbath is a tragic love of this world. Practical helps abound for the keeping of the fourth commandment.
"The Day of Worship does not merely rehash other works on the topic that are available today. If you are well-read on the Sabbath you will find here supplemental material to strengthen your own godliness." — Walter J. Chantry, author of Call the Sabbath a Delight
---
In this grab bag we 12 ebooks from the Cultivating Biblical Godliness Series which were published by Reformation Heritage. The prices that the publisher has provided are under each ebook cover.
[table "3394" not found /]
---
---
Gospel eBooks is a participant in the Amazon Services LLC Associates Program, an affiliate advertising program designed to provide a means for sites to earn advertising fees by advertising and linking to amazon.com. View our
Privacy Policy
.