---
Join our list
Subscribe to our mailing list and get interesting stuff and updates to your email inbox.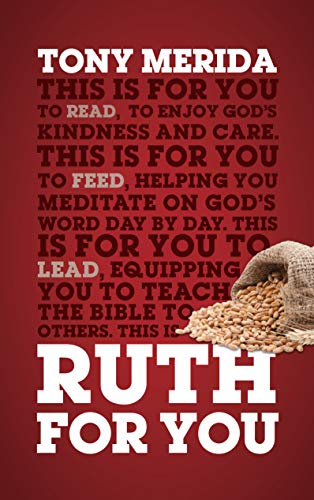 Author(s):
Tony Merida
Publisher:
The Good Book Company
Price:
$2.99
(April 14-15)
The book of Ruth is a love story. Like all love stories it has twists and turns, tension and resolution, and a happy ending.
But it's far more than that because it reveals to us a God who is deeply committed to caring for his people. In Boaz, God provides Ruth with a loving husband to free and provide for her, pointing us to the Bible's grand story of redemption and David's greatest son, Jesus.
Tony Merida's compelling story-telling and Christ-centered insights make this both an accessible and absorbing expository guide to the book of Ruth. It can be used for personal devotions, or for leading small-group studies, or for sermon preparation.
---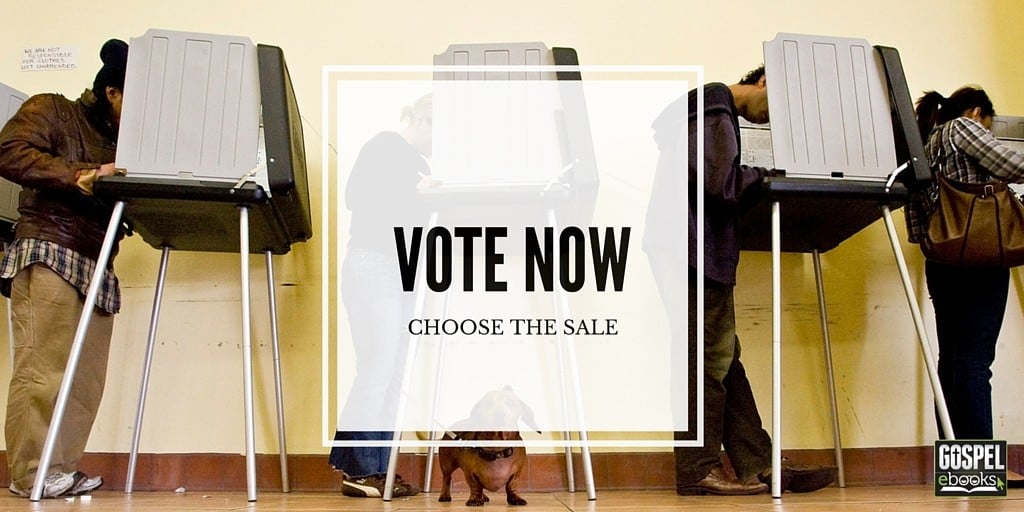 Gospel e-books is working together with Christian publishers to allow you to choose what e-books you'd like to have discounted. Cast your vote below and the book with the most votes in each poll will be placed on sale soon after. If there are less than 100 total votes in a particular poll, the winning book will not be discounted.
---
---
Book details:
Kregel: From the Ground Up: New Testament Foundations for the 21st-Century Church by J. Scott Horrell vs. Learning Change: Congregational Transformation Fueled by Personal Renewal by Jim Herrington & Trisha Taylor
Intervarsity Press: Marks of the Messenger: Knowing, Living and Speaking the Gospel by J. Mack Stiles vs. Sentness: Six Postures of Missional Christians by Kim Hammond & Darren Cronshaw
New Leaf: Creation & Evolution: Compatible or in Conflict? by Jay Seegert vs. Glass House: Shattering the Myth of Evolution by Ken Ham & Bodie Hodge
Good Book Company: Ruth For You: Revealing God's Kindness and Care (God's Word For You) by Tony Merida vs. Judges For You (God's Word For You) by Timothy Keller
Crossway: Sanctification: God's Passion for His People by John MacArthur vs. Acting the Miracle: God's Work and Ours in the Mystery of Sanctification by John Piper & David Mathis
Christian Focus: Born Slaves: The Bondage of the Will (Grace Essentials) by Martin Luther vs. Martin Luther: Reformation Fire (Trailblazers) by Catherine Mackenzie
David C. Cook: All Things New: Joining God's Story of Re-Creation by Pete Hughes vs. Yes, No, and Maybe: Living with the God of Immeasurably More by Wendy Pope
---
---
Gospel eBooks is a participant in the Amazon Services LLC Associates Program, an affiliate advertising program designed to provide a means for sites to earn advertising fees by advertising and linking to amazon.com. View our
Privacy Policy
.