---
Join our list
Subscribe to our mailing list and get interesting stuff and updates to your email inbox.
Author(s):
Rocky Henriques
Publisher:
 N/A
Price:
$3.99
Enjoy reading about the birth of Christ? Constantly looking for fresh sermons for Christmas? Preaching at Christmas can be one of the most challenging times of the year, mainly because most of our hearers have already heard the story numerous times already! Here are 24 original, full-manuscript Christmas sermons from a Biblically-conservative pastor with forty years' preaching experience. Each sermon is loaded with Scripture references, and you will find numerous sermon illustrations throughout. A great addition to your library, to make sure you always have a great sermon idea at your fingertips for Christmas!
---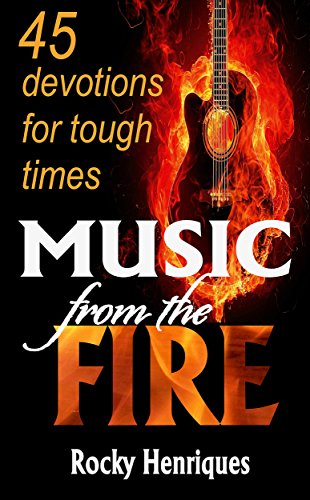 Author(s):
Rocky Henriques
Publisher:
Carpenter's Corner Press
Price:
$3.99
God's wonderful plan for our lives may not be exactly what we thought it would be. In "Music from the Fire," you will find 45 devotions designed to encourage during the toughest times of life. When we're going through troubles, we may not understand, but through faith we can believe that God is guiding and orchestrating the events of our lives. Spend some time with the Lord over the next forty-five days using this little book, and let Him guide you through the maze which is your life. Let Him show you how He can bring beautiful music from the fire of your trouble.
---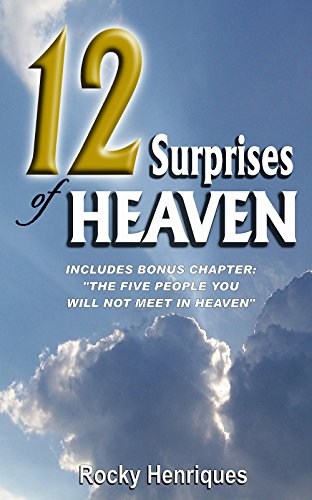 Author(s):
Rocky Henriques
Publisher:
Carpenter's Corner Press
Price:
$2.99
Rocky Henriques' "12 Surprises of Heaven" is profoundly simple, but simply profound! He packs powerful biblical truth into an engaging and accurate portrayal of Heaven. His inspiring illustrations invite readers to see the realities of another world made accessible to believers through the death and resurrection of Jesus Christ. As you turn the pages I hope you'll hear the whisper of a holy invitation from God.
–Dr. Dean Register, Crosspoint Church, Hattiesburg, MS
It is my joy to wholeheartedly recommend "12 Surprises of Heaven." This book was thought-provoking and spiritually inspiring. It caused me to see some aspects of heaven that I had never realized before. It also gave me a greater appreciation for what our Lord has prepared for all who know Him. I am thankful for the fact that Dr. Henriques continually set forth the one and only way to heaven—by faith and trust in the Lord Jesus Christ. This book will bless and inspire all who read it, and I give it my full and complete endorsement.
–Evangelist Gary M. Bowlin, www.garybowlin.com
I greatly appreciate that "12 Surprises of Heaven" looks to the Bible to provide the sure foundation of an accurate view of Heaven. By taking this approach, Dr. Henriques corrects many mistaken and popular ideas about life after death. His chapter entitled "The Five People You Will Not Meet in Heaven" provides further captivating and thought-provoking details, causing the reader to ask penetrating questions and to discern fact-based answers of eternal importance. In today's pop culture that often distorts the afterlife based upon dreams and myths, 12 Surprises of Heaven brings us back to the only truth that is certain, straight from the pages of God's Word.
–Larry Steven McDonald, DMin, Ph.D., Dean, Graduate School of Christian Ministry, North Greenville University
Greer, South Carolina
---
---
Gospel eBooks is a participant in the Amazon Services LLC Associates Program, an affiliate advertising program designed to provide a means for sites to earn advertising fees by advertising and linking to amazon.com. View our
Privacy Policy
.