---
Join our list
Subscribe to our mailing list and get interesting stuff and updates to your email inbox.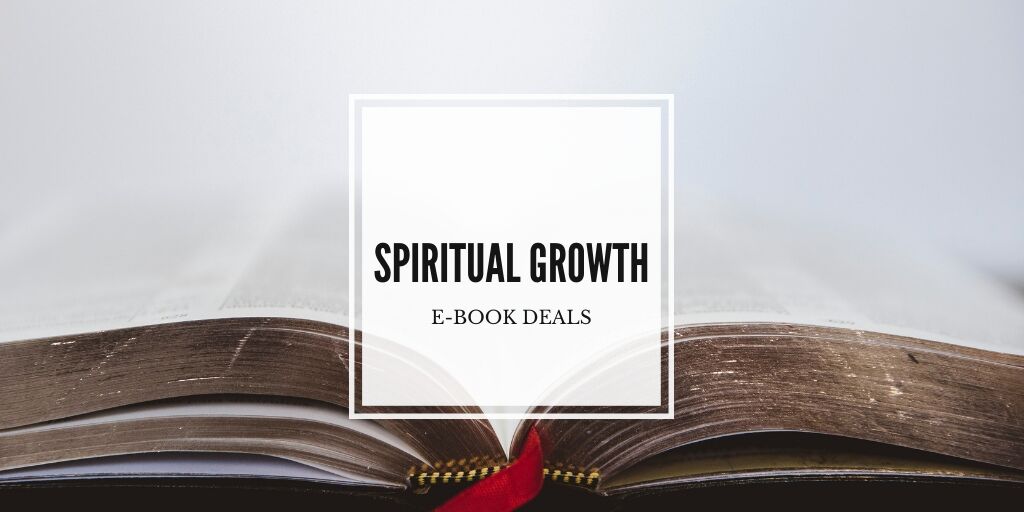 In this grab bag, we have 23 e-books ​on personal and spiritual growth. The prices and sale dates that our sources have provided are under each e-book cover.

---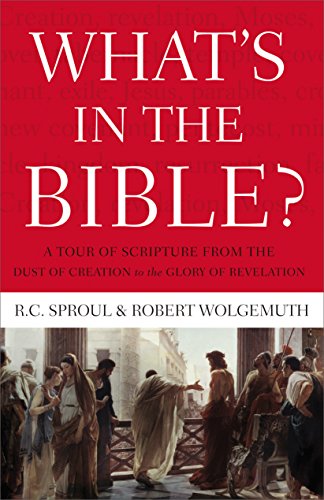 Author(s): R.C. Sproul & Robert Wolgemuth
Publisher: Thomas Nelson
Price: $3.99

Explore the most monumental story ever recorded, a story filled with intrigue, drama, and real-life accounts of God at work in the universe. Theologian R.C. Sproul and best-selling author Robert Wolgemuth have collaborated to highlight the essence of God's voice, activity, and purpose throughout the Old and New Testaments in an understandable and thoroughly readable form. Written from the perspective of a theologian and a layman, What's in the Bible is a road map that will help you better comprehend the whole of Scripture.
---
In this grab bag, we have 21 e-books from Faithwords. The prices that the publisher has provided are under each ebook cover.
---
In this grab bag we have 54 e-books from Thomas Nelson. The prices and sale dates that the publisher has provided are under each e-book cover.
[table "4351" not found /]
---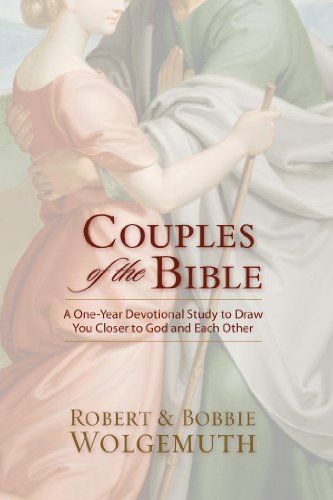 Author(s): Robert Wolgemuth & Bobbie Wolgemuth
Publisher: Zondervan
Price: $3.49

In this scrapbook of your spiritual family tree, you have the faithful patriarchs and matriarchs who make you proud…and the scoundrels who you'd rather not talk about. But all of these ancestors, Couples of the Bible, will give you a snapshot of your biblical heritage. Some bring encouragement, others offer a stern warning.
Through this 52-week devotional experience, you will be reacquainted with the obstacles and outcomes of familiar couples like Abraham & Sarah…and meet some lesser-known couples like Othniel & Aksah. Each week focuses on one couple of the Bible, from Adam & Eve to Christ & His Bride. You will read their story, learn about their cultural setting and explore how their story can teach you important truths about your own marriage. Each week you will be guided with questions applying biblical truth to your relationship with your spouse. And you'll finish the week with a time of reflection, thanksgiving and prayer.
Couples of the Bible will teach you how God guided couples in the past and will encourage you to trust in his faithfulness for your marriage.
---
Author(s): Robert Wolgemuth
Publisher: Tyndale House Publishers
Price: $3.99

Babies come in two kinds, boys and girls. But many dads get a bit more nervous when told they are going home with a cute little bundle of joy . . . covered in pink! Robert Wolgemuth puts anxieties to rest, encouraging new fathers of the wonderful times waiting ahead, while providing practical guidance and encouragement for every father who is walking the journey of growing a confident, God-honoring woman who (still) calls him daddy.
This book, which has sold over 300,000 copies, has now been updated by the author (over 40% of the book is new material) and includes a foreword by Greg and Gary Smalley. Building on seven critical foundational elements (protect your daughter, teach the art of conversation, express affection, discipline appropriately, create laughter, instill faith in God, and demonstrate proper conduct) Wolgemuth suggests ways to actually get to know your "little" girl and foster a deep and ongoing connection at every age.
---
---
Gospel eBooks is a participant in the Amazon Services LLC Associates Program, an affiliate advertising program designed to provide a means for sites to earn advertising fees by advertising and linking to amazon.com. View our
Privacy Policy
.