---
Join our list
Subscribe to our mailing list and get interesting stuff and updates to your email inbox.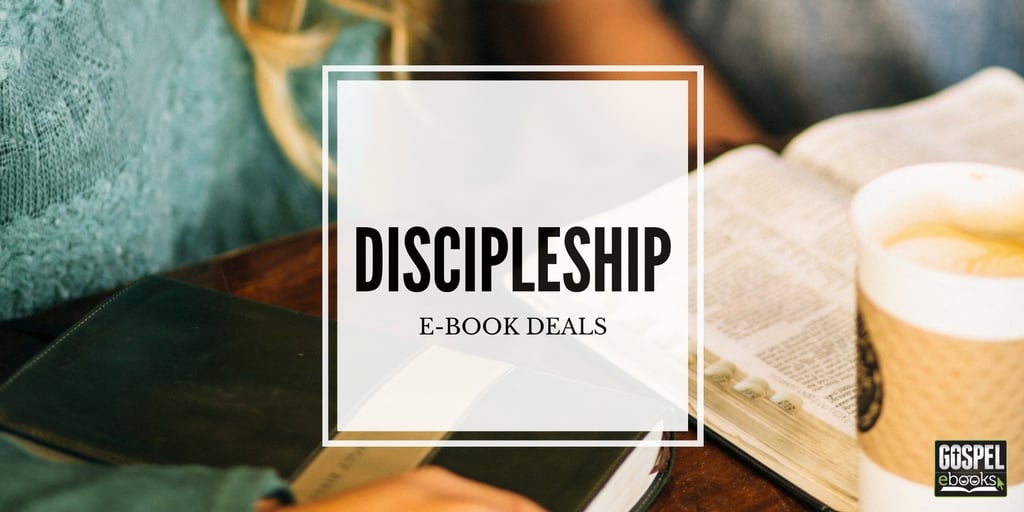 In this grab bag, we have 6 e-books on discipleship. The prices and sale dates that they have provided are under each book cover.
[table "5019" not found /]

---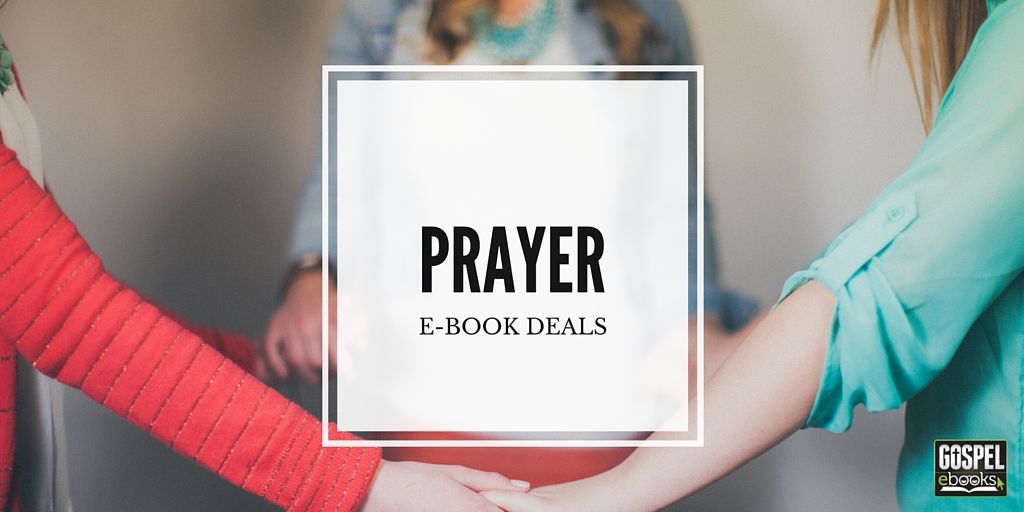 In this grab bag, we have 3 e-books on prayer & fasting. The prices and sale dates that they have provided are under each book cover.
[table "5008" not found /]

---
Author(s): Robert Morris
Publisher: Waterbrook Press
Price: $1.99

Who is the Holy Spirit, and exactly what does He do?
Many people find the Holy Spirit mysterious, confounding—even controversial. Why is the third person in the Godhead—the one Jesus said would be the believer's ultimate source of truth and comfort—the source of such confusion?
In The God I Never Knew, Robert Morris clearly explains that the Holy Spirit's chief desire is for a relationship–to offer us the encouragement and guidance of a trusted friend. This insightful and biblically-based book moves beyond theological jargon, religious tradition, and cultural misconceptions to clarify what the Holy Spirit promises to do in your life:
· Dwell within you
· Be your helper
· Guide you into all truth
· Comfort you
· Pray for you
· Show you things to come
· Never leave you
It's time to experience the Holy Spirit in a fresh, new way—to meet the God you may have never known.
Includes a small group study guide!
---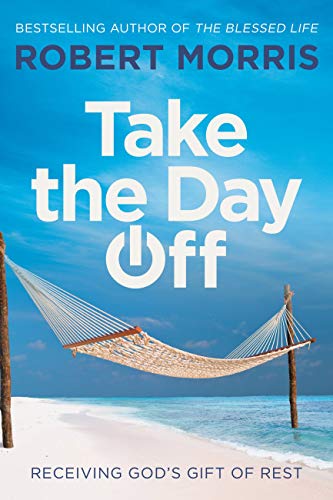 Author(s): Robert Morris
Publisher: Faithwords
Price: $3.99   (Dec 1 Only)


Rest your mind, body, and spirit and focus on God's principles for keeping the Sabbath with this helpful guide from bestselling author Robert Morris.
A constant stream of busyness can slowly wear away at us over time: physically, mentally, emotionally, and spiritually. Yet believers often forget that taking a day of rest is one of the Ten Commandments! When we don't give our minds and emotions a break, our will to make good choices can often become compromised. Resting is also important to those around you. If you have a weary soul, you can't pour yourself into others at home, work, or wherever you are. It's vital–you must take the day off.
In TAKE THE DAY OFF, Pastor Morris explains why rest is central to your wellbeing, how to do it, and how helpful it can be. You will be inspired to experience true rest and make it a priority in the rhythm of your weekly schedule. Don't wait and delay God's blessings in your life. Start implementing the principle of rest in your life and you will see eternal benefits.
---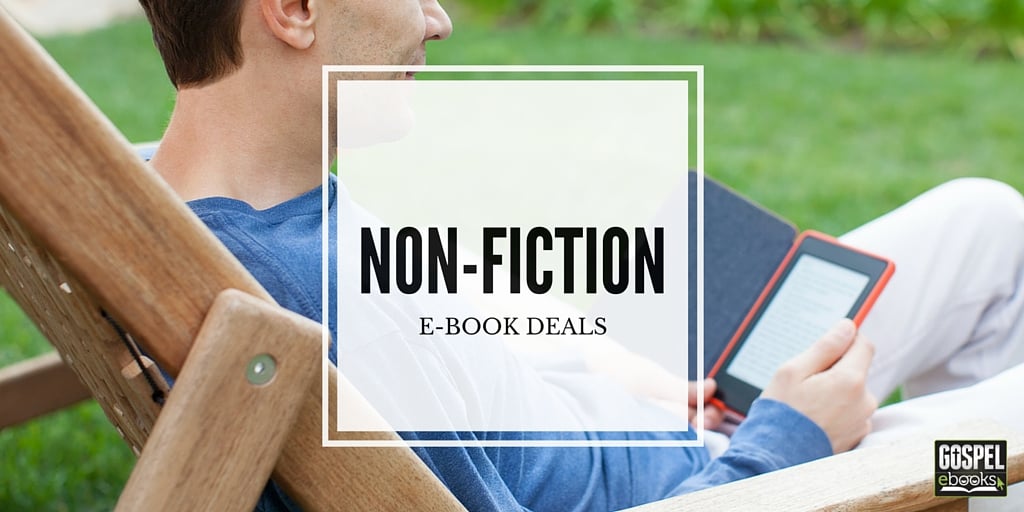 In this grab bag we have 49 non-fiction e-books from Thomas Nelson. The prices and sale dates that the publisher has provided are under each ebook cover.
[table "4577" not found /]
---
Author(s): Robert Morris
Publisher: Waterbrook Press
Price: $1.99   (Ends Sept 29)


"In The Blessed Church the biblical principles that lead to true success in the body of Christ are carefully explained." —Dr. Tony Evans, senior pastor at Oak Cliff Bible Fellowship
 
"What you will gain from reading this book is not only inspiration but also principles that will work in any church (or business) that wants to fully maximize its potential."  –Perry Noble, pastor of NewSpring Church
 
In The Blessed Church, Pastor Morris of Gateway Church explores how a church can be fast-growing and spiritually-enriching—and still healthy. With the powerful stories, candor, and humor he's known for, Morris shows how every component of your church—including mission, government, teaching, worship, small groups, giving, and outreach—can receive God's richest blessings.
 
Written for both church leaders and laypeople, The Blessed Church explores the vision and other qualities that make church "work"—regardless of size–in the twenty-first century.  
 
Includes:
Blessed Church Action Plan
A Guide to Effective Church Leadership Retreats
  
"The Blessed Church is a must-read for anyone wanting to know how to build a church that God will bless."  —Jimmy Evans, senior elder of Trinity Fellowship Church and CEO of MarriageToday
 
"Our world desperately needs healthy, vibrant churches…If you want a growing vitality in your church, you will profit from every page of The Blessed Church." —Chris Hodges, senior pastor, Church of the Highlands
---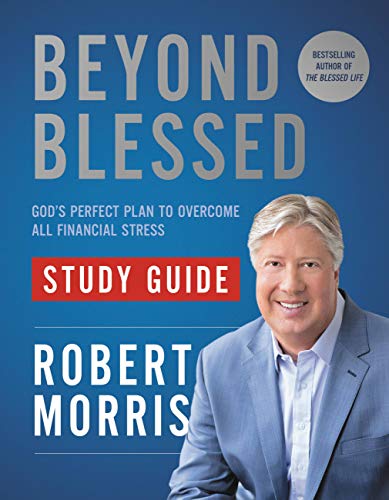 Author(s): Robert Morris
Publisher: Faithwords
Price: $2.99 

Reach your financial goals and reduce the stress in your life with this book of biblical principles by the bestselling author of The Blessed Life.
Who doesn't want to eliminate financial stress? Who doesn't want to get out of debt, reach their financial goals, experience the joy that God intends for us, and be free to bless others with their resources?
In The Blessed Life, Pastor Robert Morris teaches that generosity is a key component to being in God's favor. Now, in BEYOND BLESSED, he shares the importance of being a good steward, not only with your finances but with every part of your life. Pastor Morris will motivate you to become a better manager of your money and provide practical lessons on taking your finances to the next level. Through Biblical principles, personal stories, and incredible testimonies, you will learn how to be a good steward, and that when you properly manage your finances, blessings will pour into all areas of your life. Here is a guide to increasing and going further with what God has given you, and living beyond blessed.
---
---
Gospel eBooks is a participant in the Amazon Services LLC Associates Program, an affiliate advertising program designed to provide a means for sites to earn advertising fees by advertising and linking to amazon.com. View our
Privacy Policy
.