---
Join our list
Subscribe to our mailing list and get interesting stuff and updates to your email inbox.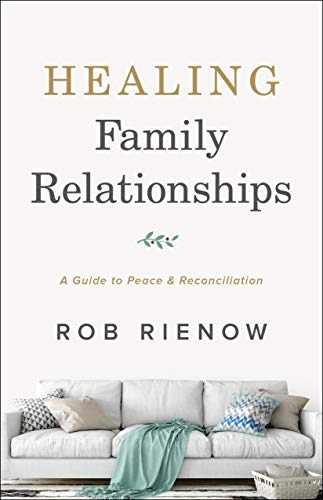 Author(s): Rob Rienow
Publisher: Bethany House Publications
Price: $4.99 (Ends Mar 6)


Every family is hurting, and the wounds that come from our relatives can be deeper than all others. Conflict within a family can range from daily frictions and annoyances to rage and hatred and eventually estrangement. We want things to be different but have no idea where to start.
After 25 years of ministering to families, Rob Rienow believes reconciliation is at the heart of the gospel–reconciliation with God and one another. You will come away with specific steps you can take in your relationships with your family members to pursue peace and healing in your homes. Each chapter includes key biblical examples as well as present-day stories of families who have experienced God's help and healing–including the author's own miraculous healing of his relationship with his father.
Our families can bring out the best, as well as the worst, in all of us. May this book guide you in making your home and family a blessing in a broken world.
---
Author(s):
Rob Rienow
Publisher:
Kregel Publications
Price:
$2.99
 (April 13-14)
When an adult child leaves the church and turns away from the faith of his or her childhood, parents are left with feelings of failure, confusion over what happened, and fear of what may happen next. Statistics show the breadth of this problem: As many as 75 percent of children who grew up in Christian homes leave the church by the time they are twenty-five (Barna Group).
Writing with compassion and honesty, author and family pastor Rob Rienow comes alongside hurting parents to share a powerful message of hope: it's never too late to point an adult child's heart toward God. He challenges parents to accept that they are the shortest distance between their child and Christ, and though they may not have planned for it, parents can–and should–still play a proactive role in leading their child back to faith. Rienow directs parents to four tangible steps:
-Offer your heart to the Lord
-Turn your heart to your child
-Draw your child's heart to yours
-Point your child's heart to Christ
Full of engaging stories, insightful action steps, and inspiring Scripture, When They Turn Away is a biblically-based, practical book that teaches parents to forgive themselves, forgive their children, seek forgiveness from their children, and–ultimately–be able to affirm that there is "no greater joy than to know [your] children are walking in the truth" (3 John 4).
Considering using When They Turn Away in your church or small group? Get the companion DVD Video series, "Never Too Late" here on Amazon!
---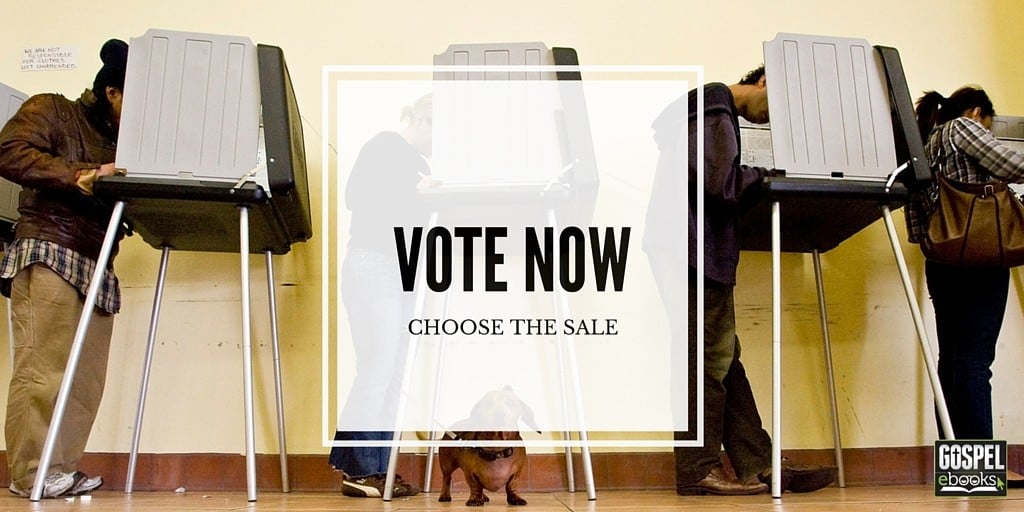 Gospel e-books is working together with Christian publishers to allow you to choose what e-books you'd like to have discounted. Cast your vote below and the book with the most votes in each poll will be placed on sale soon after. If there are less than 100 total votes in a particular poll, the winning book will not be discounted.
---
---
Book details:
Kregel: First Ask Why: Raising Kids to Love God Through Intentional Discipleship by Shelly Wildman vs. When They Turn Away: Drawing Your Adult Child Back to Christ by Rob Rienow
Intervarsity Press: How to Read Exodus (How to Read Series) by Tremper Longman III vs. How to Read Genesis (How to Read Series) by Tremper Longman III
New Leaf: World Religions and Cults Volume 2 by Bodie Hodge & Roger Patterson vs. Christian Reading Companion for 50 Classics by James Stobaugh
Good Book Company: Can Science Explain Everything? by John Lennox vs. Is Jesus History? by John Dickson
Harvest House: This Outside Life: Finding God in the Heart of Nature by Laurie Ostby Kehler vs. The Ultimate Guide for the Avid Indoorsman: Life Is Better in Here by John Driver
Christian Focus: Assurance: Overcoming the Difficulty of Knowing Forgiveness by John Owen vs. Christians Are Forever!: The Doctrine of the Saints' Perserverance Explained and Confirmed by John Owen
Reformation Heritage: The Beauty and Glory of the Christian Worldview by Joel R. Beeke vs. The Beauty and Glory of Christian Living by Joel R. Beeke
---
---
Gospel eBooks is a participant in the Amazon Services LLC Associates Program, an affiliate advertising program designed to provide a means for sites to earn advertising fees by advertising and linking to amazon.com. View our
Privacy Policy
.